Archives For Photos
Chris Pizzello/Invision/AP
Misty Upham arrives on the red carpet at the 2013 AFI Fest premiere of 'August: Osage County' at the TCL Chinese Theatre on Friday, Nov. 8, 2013 in Los Angeles. (Photo by Chris Pizzello/Invision/AP)
Actress Misty Upham currently has short hair, as in this photo posted to Facebook August 11.
'The Rez Sisters 'celebrates Native women, with all their flaws and complex relationships.'
ICTMN correspondent Terri Hansen will use her Diversity Travel Fellowship to this conference to encourage Native journalists to focus on science writing.
BucksCountyCourierTimes.com
Members of The Playwickian staff review its papers before distribution.
Tanks for holding burbot are designed to separate fish of different sizes, as they are a very predatory species and will eat their own.
Fred Ackley Jr, right, appears in Wisconsin Media Lab's video about ricing.
A young fancy shawl dancer walks by hung photographic murals of powwow dancers from previous years, during the San Manuel Band of Mission Indians' Annual Pow Wow.
Amy Morris/ciraphotography.com
From Choctaw, MS, a group of youth from the Mystic Wind Stickball Players put on a high paced intense traditional game of stickball with ancient mounds as their background for onlookers at the 25th Moundville Indian Festival in Alabama
Courtesy Ray Sandman's Campaign Office
Ray "Skip" Sandman has his sights set on the 8th Congressional District in Minnesota as the Green Party candidate.
Rep. Lisa Johnson-Billy, Chickasaw, is encouraging Native women to enter the political scene whether federal, state or tribal.
1. Painfully Funny: 6 Comedy Videos About Christopher Columbus
2. Proceeds From Anti-Redskins Swag to be Donated for Health, Wellness
Courtesy Ashley Fairbanks
One of Ashley Fairbanks's T-shirts that are currently for sale to protest the Washington football team.
3. Cherokee Nation Companies Continue Support of Local Schools
Students at Peggs Public School receive supplies collected and donated by CNB employee volunteers.
4. Video: Transparent-Headed Food Thief Trolls Ocean's Depths
Monterey Bay Aquarium Research Institute
This transparent-headed food thief trolls the deep but was caught by underwater cameras in a rare sighting.
5. Land Thievery Redux: Bakken Oil Leases and Money Mismanagement
"Girl Lost in Man Camp," a painting by renowned ledger artist John Pepion, depicts life in the Bakken.
6. Actress Misty Upham Missing; Last Seen on Muckleshoot Reservation in WA
Chris Pizzello/Invision/AP
Misty Upham arrives on the red carpet at the 2013 AFI Fest premiere of 'August: Osage County' at the TCL Chinese Theatre on Friday, Nov. 8, 2013 in Los Angeles. (Photo by Chris Pizzello/Invision/AP)
7. Indigenous Leaders Celebrate Victory Over Columbus Day in Seattle
Indigenous Peoples' Day Committee
Celebration after the vote passed by the Seattle City Council on Monday, October 6.
8. Cards Star Jude Schimmel Begins Season Without Big Sister Shoni
9. Longtime ICTMN Contributor, Fogarty Named MFA Media Partner of the Year
Jay Czar, executive director of MFA, presents Mark Fogarty with MFA's 2014 Media Partner of the Year award at the 2014 New Mexico Housing Summit.
10. Photo: Sotomayor Gets Some Native Bling
11. Photos: 40th Annual Honolulu Inter-tribal Powwow
12. Early Voting for Crow, Blackfeet (And A Future Oglala Lakota County?)
Courtesy Western Native Voice
First time voter Abby Green, 18, with a ballot in Browning, Montana at the Blackfeet satellite voting office.
13. Task Force to Improve Quality of Life for ABQ's Native Homeless
Many Natives would rather take their chances on the streets of Albuquerque instead of going to a shelter due to distrust.
Retro News Wednesday Just For You
2) Y2K: Much Ado About Nothing?
3) Photos: Ducati unveils new retro Scrambler
4) Ocarina of Time gets a 2D Makeover
5) The New York Times And Retro Report Look Back At Old News Stories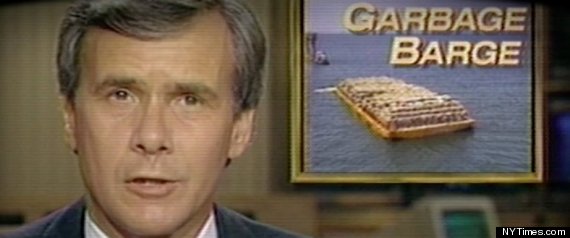 6) 6 Retro Flops, and 6 Concept Cars That Should Have Replaced Them
7) Unique Home Decor & Funky Retro Decorating Ideas
8) Listen to Retro Music on Last.fm
The Asteroids Galaxy Tour