Archives For Tasers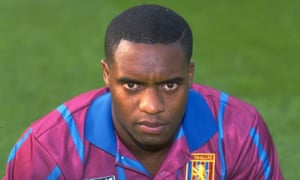 Dalian Atkinson died after being shot by a police Taser near his home in Telford. Photograph: Anton Want/Getty
Tasers and Young Children. This issue is something I find truly disturbing. Yesterday I read an article and posted the link on my blog in my Native American Corner posting for the day. The article entitled: SD Police Say Tazing 8-Year-Old Native Girl Was Justified, Family Sues speaks to how it took four police officers to control an 8-year-old girl who was no more than 4 feet tall, 71-pound girl. Some paint a wild, disrespectful, uncontrollable picture of this girl. Other speak to how sweet she can be. The reality is as said by the young girls grandmother, 8-year-old children will most often do whatever you tell them to do. If they are doing wrong, it's not that hard to get them to change their mind and do the right thing.
I have a set of twins that are 14-years-old. One of them stands at 5'3 and just finally made it up to 97-pounds. She is a toothpick. I'm certain if 4 police officers were tossing her around that would snap her in two. I can't even begin to picture the interaction that the four police officers had with the 8-year-old back in October of 2013.  She had a small paring knife, but the article doesn't say that she was trying to hurt anyone with it. Regardless, if there were four police officers, there is no way that between them, they couldn't have maneuvered their way around her eliminating the need to use a stun gun on her.
I would be concerned about causing Post Traumatic Stress Disorder. This child must have been scared out of her mind having a gun of any kind pointed at her at such a young age. I can see no reasonable explanation for such an act.
Its my feeling that strict guidelines should be made and required for the use of stun guns.  There should be weight and age requirements. No child under the age of 17 or 120 lbs should have a Taser used on them.  If a child has any disability then a stun gun should not be used at all.
Please explain this situation to me someone, anyone.  It's outrageously insane.
Felina Silver Robinson