1. One man's home is another man's uranium dump
2. Coal Fuels Brewpubs in Wyoming as Kentucky Mines Misery
3. EPA proposes limits on Alaska's Pebble Mine project
4. In Dayton, Ohio an economic comeback is in the water
What if water was worth the price of gold? One Midwest city is betting on it.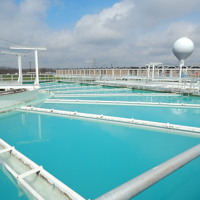 5. Thousands Of Containers Fall Off Ships Every Year. What Happens To Them?
6. Scientists unlock the genetic secrets of bread wheat
Illuminating the crossroads of environment and technology
8. Better use of world's existing cropland could feed 3 billion more people: study
Research reveals large increases in population expected in the next three decades
need not result in widespread hunger
9. Governments agree to stem cancer-causing arsenic in rice: U.N.
10. 'Empty and lonely' Fukushima towns struggle in catastrophe's wake
11. Report warns of diesel fumes' risks
12. Chikungunya fever finally makes it to the United States – two cases in South Florida
13. A call to fight malaria one mosquito at a time by altering DNA.
14. Genetic Engineering to the Rescue Against Invasive Species?
Scientists call for a public discussion on development of emerging "gene drive" technology.
15. Bald eagles expand territory in California islands