Archives For clean up
1. Tulane biologist asks: How does lead affect New Orleans' birds?
2. 'Green burials' are on the rise as baby boomers plan for their future, and funerals
Portland's fluoridation battle shows how tricky it is to integrate science into debates that have as much to do with values as policy.
4. Drought leads to contamination in Duncan's water supply
Officials in Duncan, Oklahoma, notified residents that the city's drinking water had violated federal purity standards. City officials say the problem is the result of a prolonged drought that has left city reservoirs several feet below normal.
5. California water officials aren't following own call for conservation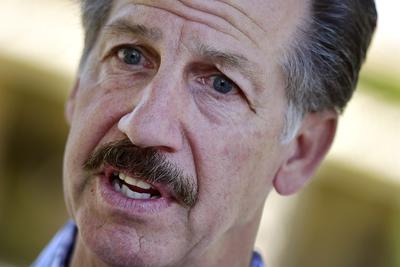 6. NC coal ash spill provokes state regulation, but activists criticize law
While the state's coal ash management law is unprecedented, environmentalists say it should be stricter
7. U.S. farmers latest to sue Syngenta over GMO corn rejected by China
8. South Sudan: children bear brunt of man-made disaster
Despite aid agencies' efforts, the world's newest nation is on the brink as its leaders fight for the spoils of power
9. Islamic State jihadists are using water as a weapon in Iraq
11. Methane emissions soar in drilling boom
Study finds big rise in emissions of methane
12. Under Pressure, Texas to Install Air Monitor in Heavily Fracked County
Investigation by ICN and the Center for Public Integrity helped spur Karnes County commissioners to think seriously about fracking's toxic air emissions.
13. Facing Threat From Pot Farms, West Coast Fisher Proposed For Endangered Species Protection
The U.S. Fish and Wildlife Service has proposed listing the fisher as "threatened" under the Endangered Species Act. Its populations were first damaged by trapping and logging, and now face a threat from rat poison used by illegal marijuana farms. | credit: Washington Department of Fish and Wildlife
14. Manure fertilizer increases antibiotic resistance
Faeces from antibiotic-free cows helps resistant bacteria to flourish in soil, puzzling researchers.
15. Study: Extra $22.5B a year in environmental gains for Chesapeake region if cleanup proceeds.
16. U.S. foods labeled 'natural' often contain GMOs, group reports
17. BPA Exposure During Pregnancy Linked to Lung Problems in Children