1. Thanks for Kids Dinner Will Be a Celebration for All Ages
Cheyenne River Youth Project
An image from a previous Thanks for Kids Dinner. This year will feature Learning Circles where elders can teach younger generations.
2. 10 Early Warning Signs of Domestic Violence
The National Network to End Domestic Violence has compiled a list of what red flags might pop up to indicate your partner is abusive, or can become so.
3. Domestic Violence: Every Ending Has a Beginning, and That's a Good Place to Start Healing
Thinkstock/Benjamin Howell
Domestic abuse can be psychological and emotional as well as physical, and it often sneaks into a relationship, disguised as love—or a bad mood.
4. The Ring of Truth: Turning Stone Is Becoming a Mecca for Boxing
5. Outrage: Human Rights Violations Continue Around the World
Oil sludge from one of the hundreds of waste pits that Texaco left in the Ecuadorean Amazon.
6. Ponka-We Victors: NMAI's Meet Native America Series
7. How Congress Made Environmentalists Public Enemy #1
8. National Center, DOE Partner in Minorities in Energy Initiative
9. Native American Heritage Month Family Day at Greenwich's Bruce Museum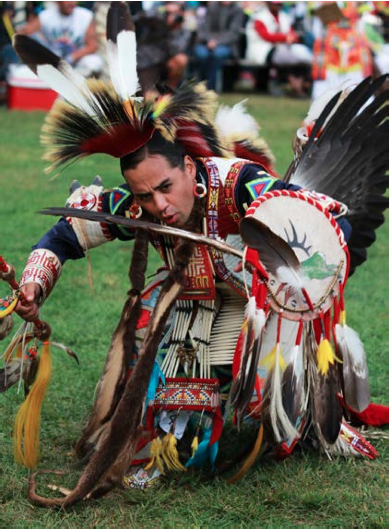 10. American Indian Heritage Month Quizzes and Crosswords