1. 4.1 earthquake in South Carolina: What caused 'Valentine's Day Quake'? (+video)
A Valentine's Day earthquake in South Carolina alarmed millions of residents who'd just finished digging out of a rare snowstorm. Large earthquakes are rare in the Southern piedmont.
2. Alcosan adding green element to sewer system fix
The agency is looking for environmentally friendly ways to reduce stormwater entering sewers
3. Think you can't live without plastic bags? Consider this: Rwanda did it
As a post-genocide nation with a developing economy, Rwanda could have dismissed the bag ban as unnecessary. But it didn't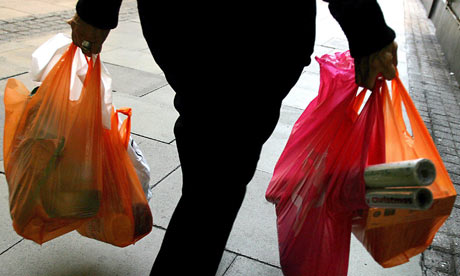 A shopper carries her shopping with free supermarket shopping bags. Photograph: ANDY RAIN/EPA
4. Paramount residents not alone in pollution fight
A Paramount case spotlights poor communities' struggle for action on local pollution sources.
5. Hoosier to play key role in regulating climate change
6. Snowfall No Longer a Sure Bet, Booming Ski Towns Fight Going Bust
As climate change makes the weather ever more unpredictable, ski towns are looking for ways to prepare for the changes ahead.