Archives For Uncategorized
1) The Occupants 2014
2) Jessica's Room (2013)
3) Lord Of The Flies 2014
4) Trapped 1982
5) Weekend of Terror (1970)
I Appreciate All That I have
Life is Bigger Than We Are
Sometimes we're lucky enough to live a full life
We learn as we go and experience most things
Others are not as lucky
Some have no choice but to grow up fast
Not knowing what it is to be a child
They instantly become a caretaker
as soon as they can reach the sink and the stove
for some they have to go to work to help bring money into their home
Some are raised in famine with no roof over their head
No walls to separate their family from other families
No medicine to help the sick
No electricity
Some are just not fortunate to live as others do
I appreciate
the air we breath
the running water
for cooking our food,
for bathing,
for cleaning our clothes and our homes
The home we live in,
The school our children attend
The stores we shop in
The clothes we wear
The cars we drive
The doctors who care for us
The medicine that makes us well
I'm sad for those…
Who die young
Who never get to know love
Who never get to know happiness
Copyright 2014 I Appreciate All That I have© Felina Silver Robinson
1. France urges 'quick action' on endocrine disruptors
2. War on Cornfield Pest Sparks Clash Over Insecticide
3. China's deserts are expanding at an alarming rate. So it's fighting back, with straw mats
The expanding sands have already claimed ancient relics, cities and even sections of the Great Wall.
4. Removal of toxic muck from Passaic River in Lyndhurst a 'pilot project' for massive clean-up
5. Pa. hindering Chesapeake Bay cleanup
6. Dog Treats Made in China Linked to Kidney Failure, Death
Purina's Waggin' Train jerky products under fire as complaints continue to pour in
7. One Planet Event
1. A Green Road Jill Stein Offers Answers To Today's Economic And Environmental Problems
2. Environment management "Towards society that recycles" – Hitachi
3. Global Warming or Global Governance? (Full Length)
4. Introduction to Strategic Environmental Management
5. GARY THESEIRA SPEAKS ~ Innovative Ideas in Environmental Management
6. Vermont's new GMO law may upend food industry nationwide
7. Nitrogen: The bringer of life and death
8. Environmental pollution linked to autism, schizophrenia, study shows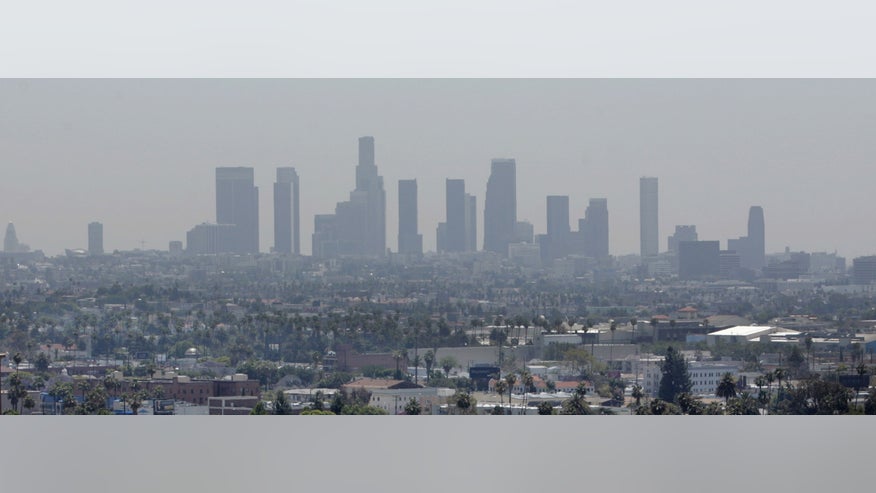 9. Organic agriculture attracts a new generation of farmers
10. Clashes as Guatemalan communities fight mine
11. USDA's Wildlife Services killed 4 million animals in 2013; seen as an overstep by some

12. Peru's carte blanche for big mining leaves highlanders behind, battling contamination
(CNN) -
An 8.2-magnitude earthquake struck off the coast of northern Chile on Tuesday, generating a tsunami, authorities said.
The U.S. Geological Survey reported the quake, which hit at at 6:46 p.m. local time, was centered some 60 miles northwest of Iquique at a depth of 12.5 miles.
It had previously put the magnitude at 8.0 and the depth at 6.2 miles.
Chile's National Emergency Office tweeted Tuesday night that it was asking everyone to evacuate the South American nation's coast.
CNN Chile broadcast video of people in Antofagasta, a port city, walking through the streets as traffic piled up in some places. They appeared to be calm.
A tsunami warning was in effect for Chile, Peru and Ecuador.
A tsunami watch was issued for Colombia, Panama and Costa Rica, according to the Pacific Tsunami Warning Center.
"Sea level readings indicate a tsunami was generated. It may have been destructive along coasts near the epicenter and could also be a threat to more distant coasts," the center said in its evaluation.
Tsunami waves of more than 6 feet generated by the earthquake had already washed ashore on the coast of Pisagua, Chile, according to Victor Sardino with the center.
The center said nearly 7-foot waves were reported in Iquique, Chile.
There were no immediate reports of injuries, although an 8.2-magnitude earthquake is capable of causing tremendous damage.
Chile is on the so-called "Ring of Fire," an arc of volcanoes and fault lines circling the Pacific Basic that is prone to frequent earthquakes and volcanic eruptions.
About 500 people were killed when a 8.8-magnitude earthquake struck Chile on February 27, 2010. That quake triggered a tsunami that toppled buildings, particularly in the Maule region along the coast.
According to researchers, the earthquake was violent enough to move the Chilean city of Concepcion at least 10 feet to the west and Santiago about 11 inches to the west-southwest.
The tsunami threat to Hawaii still was being evaluated Tuesday. The U.S. National Tsunami Warning Center was working to determine the level of danger for Alaska, Washington, Oregon and California, as well as Canada's British Columbia.
Boston could lose federal money if plan not accepted
BOSTON — Boston Mayor Martin Walsh says he's considering whether it's possible to bypass the Beacon Hill Architectural Commission after it rejected pedestrian ramps with tactile warning strips for blind pedestrians.
The commission rejected the ramps with bumpy plastic strips because they would mar the neighborhood's Colonial-era character.
Walsh told The Boston Globe he was outraged about the vote in December. He says it would not destroy brownstones or brick sidewalks.
Beacon Hill remains the only Boston neighborhood not complying with the federal Americans with Disabilities Act. Boston could lose hundreds of thousands of dollars in federal money if a plan is not approved in the next month.
Steve Young, chairman of the board of the Beacon Hill Civic Association, said the city's initial proposal for yellow tactile strips do not meet historic requirements.