1. Oklahoma Blood Institute Honors Cherokee Nation and CNB for Life-Saving Donations
Courtesy Cherokee Nation Businesses
CNB officials accept OBI's Business Partner of the Year Award.
2. Anti-Indian Racism Is Everywhere in America
3. CDC Awards Over $11M to Fight Chronic Diseases in Indian Country
Justin Sullivan/Getty Images
Seventeen year-old Marissa Hamilton (left) and her friend Mary Healy sprint during a timed one-mile run during fitness training at Wellspring Academy October 21, 2009 in Reedley, California. Struggling with her weight, 17-year-old Marissa Hamilton enrolled at the Wellspring Academy, a special school that helps teens and college level students lose weight along with academic courses. When Marissa first started her semester at Wellspring she weighed in at 340 pounds and has since dropped over 40 pounds of weight in the first two months of the program. According to the Centers for Disease Control and Prevention, 16 percent of children in the U.S. ages 6-19 years are overweight or obese, three times the amount since 1980.
4. Poverty, Climate Change and Indigenous Rights In Morales and Menchu Speeches
Images courtesy Wikimedia
Rigoberta Menchu, Nobel Prize winning Mayan activist, and Bolivian President Evo Morales recently spoke at the World Conference of Indigenous Peoples.
5. Finding Native American referees a priority
6. Missoula member of Native American comedy troupe calls 'Daily Show' segment 'an intense situation'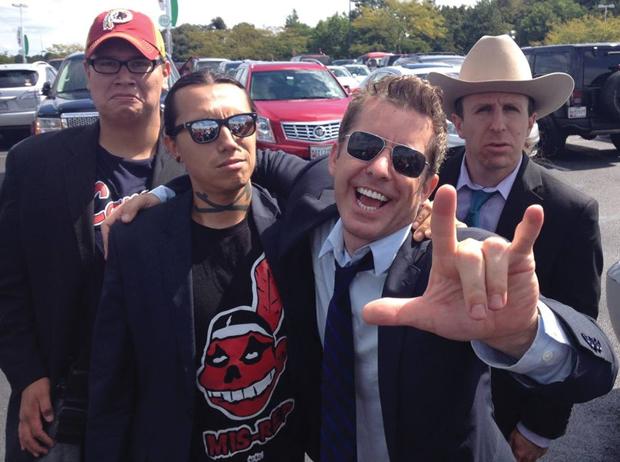 7. Five More Things You'd Never Catch a Native American Saying
George Armstrong Custer's Seventh Cavalry exacted revenge on the Native Americans who were responsible for his defeat.
8. American Indian Spiritual Song – Drums & Flute