Archives For Technology

Artist's rendition of the Falcon Hypersonic Technology Vehicle 2 by DARPA, image from darpa.mil
China has successfully tested its first hypersonic missile delivery vehicle capable of penetrating US missile defense system and delivering nuclear warheads with record breaking speeds, Pentagon officials have confirmed.
The new hypersonic glide vehicle (HGV), dubbed the WU-14 was allegedly spotted flying at record-breaking speeds during a flight test over China on January 9, an anonymous Pentagon official told the Washington Free Beacon.
The new weapon delivery system is reportedly designed to be launched as the final stage of China's intercontinental ballistic missile, which would approach its target at a velocity of up to 10 times the speed of sound. Hypersonic speed range lies between Mach 5 and Mach 10, or 3,840 to 7,680 miles per hour.
A Pentagon spokesman confirmed the Chinese test launch but declined to provide details.
"We routinely monitor foreign defense activities and we are aware of this test," Lt. Col. Jeffrey Pool, a Marine Corps spokesman, told the Washington Free Beacon.
"However, we don't comment on our intelligence or assessments of foreign weapon systems," Pool said in a statement. "We encourage greater transparency regarding their defense investments and objectives to avoid miscalculation," he added.
Hypersonic vehicles, which are also being designed by the US, India and Russia, are developed for precise targeting, rapid delivery of weapons, and are being tested to outmaneuver hostile missiles and space defenses.
"A boost glide missile theoretically would be intended to counter existing mid-course missile defenses,"Mark Stokes, a former US Air Force officer told the Washington Free Beacon.
Strokes explained that China is developing two hypersonic flight vehicle programs – one believed to be of a post-boost vehicle designed to be deployed from a missile that pursues its target from near space, or some 62 miles from earth. Basing his hypothesis on emerging reports from China, Stokes believes that hypersonic glide vehicles could reach Mach 12 speeds of up to 9,127 miles per hour, potentially compromising a US missile defense.

"The beauty of the HGV is that it can perform hypersonic precision strikes while maintaining a relatively low altitude and flat trajectory, making it far less vulnerable to missile defenses," Rick Fisher, an analyst at the International Assessment and Strategy Center, told the Washington Free Beacon.

"With the integration of strategic analysis and planning into technical research, China's pursuit of hypersonic and high-precision weaponry promises to be faster and more focused than that associated with its previous [anti-satellite] and [ballistic missile defense] related research and programs," Lora Saalman, a specialist on Chinese strategic systems with the Carnegie Endowment Saalman said in an email to the publication. "This recent test is a manifestation of this trend."

The Chinese are "actively seeking global military power to challenge the United States, and it is not yet in any mood to talk, or engage in arms control, about it," Fisher said.
In May, the Pentagon's assessment of Chinese capabilities suggested that China built the world's largest shockwave hypersonic wind tunnel capable of generating test flying conditions of up to Mach 9 speeds.
Two Chinese technical papers from December 2012 and April 2013 revealed that the country is developing precision guidance systems designed to be directed via satellite. The second Chinese paper concluded that hypersonic weapons pose "a new aerospace threat."
Current American hypersonic research is being conducted through the FALCON program in association with the Pentagon and Air Force. The US is in the process of perfecting Lockheed HTV-2, an unmanned, missile-launched aircraft capable of gaining speeds of up to Mach 20, or 13,000 miles per hour. The US Air Force is also testing the X-37B Space Plane, which has been orbiting earth since December 2012.
At the same time Boeing is working on the X-51 WaveRider, a jet-fueled, air-breathing hypersonic rocket developed for the Air Force to be used for hypersonic attack and reconnaissance missions.
Russia too has confirmed the development of similar ultrasonic technology. The Air Force National Air and Space Intelligence Center said in its annual report that Russia is building "a new class of hypersonic vehicle" that would "allow Russian strategic missiles to penetrate missile defense systems."

"We are experiencing a revolution in military science," Russian deputy prime minister Dmitry Rogozin said last June, after the 4th test of an advanced road-mobile ICBM, a "missile defense killer" called the RS-26 Rubezh ('frontier'). "Neither current nor future American missile defense systems will be able to prevent that missile from hitting a target dead on." Moscow is also developing the S-500 air and space defense system, with interceptors capable of shooting down hypersonic missiles.
Jeremy Ide's app turns getting out of bed into a competition
HOLLIS, N.H. — Jeremy Ide has returned to Hollis from Las Vegas, where he took second place in a contest for high school students to invent smartphone apps.
Ide's app is called The Wake Up With Friends App, and it turns getting out of bed for school into a competition.
"Basically, social pressure to get you out of bed in the morning," Ide said.
Ide, who is a junior at Hollis Brookline High School, said his app idea came to him when he discovered that he's not a morning person.
"I have trouble getting up in the morning sometimes, because I'm tired, and I figured what would make me want to get up in the morning?" he said.
The app lets users sync with Facebook friends. Ide said the winner in the morning is the person who turns their alarm off the fastest after it goes off.
Users can see their friends' status, and can poke the friend if they are still asleep. That poke, Ide said, will activate a siren and start vibrating their phone to wake them.
The winners earn points.
"You have to get up, so you might as well make it fun," Ide said. "Make a game out of it."
Ide received a $10,000 scholarship through the Samsung Mobile App Academy. He plans to study engineering when he goes to college and hopes to turn his idea into a functioning app in the future.
"It has been a great experience," he said. "It has shown me that I can create something that other people think is cool and creative."
Jeffrey Hong of Texas won the grand prize. Hong's app idea was to make a dash camera out of the smartphone.
1) Designing the Next Wave of Computer Chips
Nanomaterials arranged on a chip before being cut into their final forms at the SLAC National Accelerator Laboratory in Menlo Park, Calif.
Scientists are looking for new ways to make computer chips and investigating materials that can self-assemble.
By CLAIRE CAIN MILLER
A David Hockney exhibition at the de Young Museum in San Francisco includes iPad drawings made by the artist, who has long been interested in using new technology in art.

3) For PC Makers, the Good News on 2013 Is That It Is Over
By QUENTIN HARDY
Last year was the first in which personal computer shipments fell at a double-digit percentage rate, according to two leading market-research companies.
4) Gmail Plans to Allow Google Plus Users to Send Anyone an Email
By CLAIRE CAIN MILLER
A change to Gmail that would allow people to use Google Plus to send emails even if they do not know the recipient's email address provoked criticism from people who said they did not want their inboxes accessible by default.
5) Apple and Samsung Chiefs to Meet a Mediator Ahead of Next Patent Suit
By BRIAN X. CHEN
In March, Apple and Samsung Electronics are scheduled to go to trial again to fight over smartphone patents. But after discussing settlement opportunities earlier this week, the companies have agreed to meet with a mediator.
1) 2013 Was a Breakthrough Year for Tribal International Engagement
2) EPA Says Wind River Reservation Can Monitor Air Quality
The Wind River Mountains. An EPA ruling gives tribes on the Wind River Indian Reservation the right to monitor air quality in Jonah Field, across the Wind River range from main towns on the reservation.
3) Unexpected Guests? Prepare Cranberry-Orange Scones in a Jiffy
I whipped up these cranberry-orange scones the other day to serve some guests—they were a hit!
4) Exiles on L.A. Streets: 'Exiled NDNz' Documents L.A.'s Natives
Courtesy Pamela J. Peters
Photo by Pamela J. Peters, from 'Exiled NDNz'
5) Last monolingual Chickasaw speaker dies in Okla.
6) Carter Camp, Indian activist, dies at 72
7) Osage Nation proceeding with Chief's removal trial
8) Okla. tribe sues over Internet gaming website
1) Hubblecast 70 Explains How Gravitational Lensing Will Help Uncover the Secrets of the Universe
2) 10 Breakthrough Technologies of 2013 from MIT Technology Review
3) Hot On YouTube: Videos About Video Games, And Science, Too
Many people watched other people playing video games on the video-sharing site in 2013. But it wasn't all about games; educational videos, particularly those that explain science concepts or use fun animation, were also big hits.
4) West Coast's Early Warning System For Quakes Still Spotty
5) The Internet Hoaxes That Had Us All Clicking For More
1) As New Services Track Habits, the E-Books Are Reading You
—  SAN FRANCISCO — Before the Internet, books were written — and published — blindly, hopefully.  Sometimes they sold, usually they did not, but no one had a clue what readers did when they opened them up.  Did they skip or skim?
2) Christmas delayed: Amazon offers $20 gift cards, refunds shipping charges after UPS and FedEx problems
—  Didn't get what you expected under the tree? It's probably marooned in a package delivery center.
3) 2013 was a lost year for tech
4) 3 ways to get picture-perfect photo prints
Most Americans made the switch from film to digital cameras years ago, but when it comes to the photos themselves, many of us are still old-school: We want prints.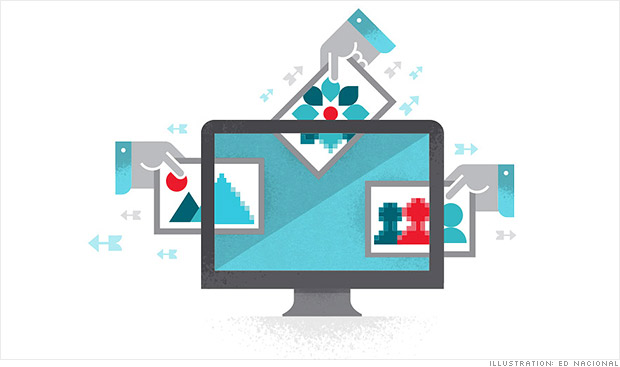 5) Apple's 2nd generation Mac Pro: The first hands-on reviews
A lot of talk about the look and feel. For in-depth reviews, we're going to have to wait.
Google now serves images through a proxy server to improve both security and the user experience. Marketers might not like the change, though.
Google has changed the way it handles images in Gmail to create a better user experience, potentially at the expense of marketers.
Until now, Gmail by default has asked users whether they want to display images in messages. The company took this step, explains Gmail product manager John Rae-Grant in a blog post, to protect users from those who might use images to compromise security.
Loading an image requires a call to a remote server to fetch the file, an act that might reveal information about the requesting user and computer, and might bring malware disguised as an image. Over a decade ago, privacy advocates warned about the threat posed by Web bugs, 1-pixel images that convey information to the image host without the knowledge of the recipient. Today, few people think twice about what has become a standard email marketing mechanism to track whether messages have been opened.
[ Can Yahoo keep up with Gmail? Read Yahoo Revamps Email To Challenge Gmail. ]
But as of Thursday, for the browser-based desktop version of Gmail, and early 2014 for the iOS and Android Gmail apps, Gmail itself will serve third-party images, thereby enhancing privacy and enabling images to be shown by default without the worry of malware from the originating server.
"Instead of serving images directly from their original external host servers, Gmail will now serve all images through Google's own secure proxy servers," said Rae-Grant, who notes that the ability to have messages ask whether images should be shown will be retained as an option in Gmail's Setting menu.
As a consequence, most Gmail users will see images in their Gmail messages without having to ask for them. That should help email marketers by ensuring that highly designed email marketing messages can make an impression on everyone who opens them, rather than just those who also opt to display images.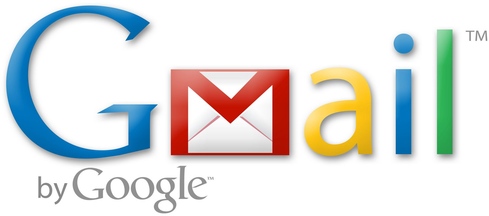 But the change might not be entirely beneficial from an advertising standpoint. Email marketing firm Movable Ink noticed the changes to the way Gmail handles images last week and analyzed the effect of the changes on email recipients. The firm said in a blog post on Tuesday that somewhere between 2% and 5% of the typical business-to-consumer email marketer's subscriber list will be affected by the changes.
Only those accessing Gmail via a desktop browser and Google's Gmail app are affected, according to the firm. This applies not only to messages sent to gmail.com but also to messages sent to a third-party domain and accessed through the Gmail client. Those using Apple's Mail app on iOS or OS X, Outlook or another desktop email client, or those receiving email outside of Gmail, are not affected.
By serving images through its own proxy servers, Google is denying marketers access to email recipients' IP addresses, location, and other information conveyed through user-agent headers, such as time data and platform type, an important characteristic in serving properly sized images. In some cases, the absence of location data might prevent geo-specific images from being loaded.
Movable Ink also notes that Google is stripping the cache-control headers, which determine how long images should remain locally cached. This could prevent recently updated images or real-time content from loading if a message is opened for a second time.
Email marketers are still smarting from Google's introduction of tabs earlier this year, an addition that buried many email marketing messages in Gmail's Promotions tab. But according to Matthew Grove, delivery engineer at email marketing service MailChimp, the number of people opening marketing messages in Gmail might be down, but click-through rates and the number of people leaving message lists have remained flat.
"If the data tells us a story, it's that Gmail tabs are working as intended and helping people manage their inboxes," writes Grove.
Thomas Claburn is editor-at-large for InformationWeek. He has been writing about business and technology since 1996 for publications such as New Architect, PC Computing, InformationWeek, Salon, Wired, and Ziff Davis Smart Business. He is the author of a science fiction novel, Reflecting Fires, and his mobile game Blocfall Free is available for iOS, Android, and Kindle Fire.
Consumerization 1.0 was "We don't need IT." Today we need IT to bridge the gap between consumer and business tech. Also in the Consumerization 2.0 issue of InformationWeek: Stop worrying about the role of the CIO (free registration required).