Archives For Students
My Poem of the Day
(09/03/14)
Coming or Going©
Today
Driving through my neighborhood
I saw
For Sale Signs
Open House Signs
Moving Signs
And
Yard Sale Signs
Everyone is Coming
Everyone is Going
In talking to friends and neighbors
I've come to find
That
Their kids are now going to private school
So now even the students are leaving
It's a sign of the times
Overcrowding
At
Home
And
At
School
No more comfort
So we have to make our own
What's good for some
Is bad for others
There are somethings that not even
A
Pretty flowerbed
A fresh coat of paint
Block Parties in the summer
Community yard sales
Yankee Swaps in December
And
Good neighbors
Can fix
So tell me
Are you coming or going
Copyright 2014
Coming or Going©
Felina Silver Robinson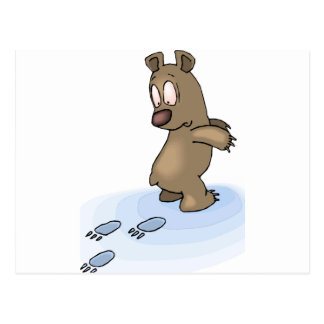 1. Bibles, Stamps and Children's Drawings Used to Smuggle Drugs
2. 10 Native Inventions and Innovations That Changed the World
Lacrosse is merely the best-known indigenous invention. We bring you several examples
of indigenous ingenuity.
3. Ready for Some Football? QB Nathan Stanley Moving Toward AFL Playoffs
Courtesy San Jose Sabercats
Nathan Stanley, Cherokee, answers questions after the game
4. Cherokee Citizen Honored at White House as 'Champion of Change'
Pictured, from left, are Cherokee Nation Chief of Staff Chuck Hoskin and Deputy
Chief S. Joe Crittenden congratulating 2014 White House Champion of Change
Daryl Legg, along with Principal Chief Bill John Baker.
5. Chickasaws to Transfer Clinic Operation to Choctaws
Choctaw Nation Principal Chief Gary Batton, left, and Chickasaw Nation Governor
Bill Anoatubby formally sign a memorandum of agreement transferring operation of a
medical clinic in Durant over to the Choctaw Nation on October 1.
6. First Nations Turn to Corporations for Funding
Assembly of First Nations/Assemblee des premieres Nations Facebook
A drum session at a Truth and Reconciliation Commission event in Victoria.
7. 5 Amazing and Powerful Things You'll See at a Pow Wow
8. Why Are the Clocks Running Backwards in Bolivia?
Introducing the Clock of the South
9. Video: Suquamish Honor Their Sacred Relationship With Killer Whales
The Suquamish this year honored killer whales, who showed up en masse last year to
escort sacred artifacts back to their rightful place.
10. Chickasaw Siblings Make Memories Along Equestrian Trails
The Kliewer family, from left: Phil, Addison, Abbey and Milli at an equestrian competition in
Oklahoma City.
11. Save, Print, Share: 12 Inspiring Posters from Tar Sands Healing Walk
12. Journey Through Rosebud (1971)