Archives For Pets
1. Grandmother celebrates 90th birthday with skydive 
2. BFD: Gas leak caused house blast that sent 11 to hospital
3. 6-alarm fire breaks out at apartment complex
4. Framingham man charged with raping 5-year-old
5. Girl finds pet puppy hanging from tree with noose around neck
6. Men claiming to be police officers force way into home

7. Iranian Killer's Execution halted at last minute by victims parents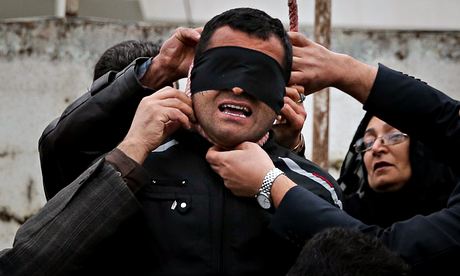 Pit bull/boxer mix secured by animal control officers
EAST SANDWICH, Mass. — East Sandwich police say an unidentified woman has been taken to the hospital after having her lip bitten off by a dog.
The Cape Cod Times reports that police and fire officials were called at about 6:20 p.m. Saturday for a reported dog bite with injury.
Occupants of the home told police that a 43-year-old woman had been bitten by a pit bull/boxer mix and that her lower lip was bitten off by the dog.
She was taken to South Shore Hospital Trauma Center by Sandwich fire officials.
Police say Sandwich animal control officers have secured the dog and are investigating.
No other details were immediately available Sunday.
Lowell man faces animal cruelty charges
LOWELL, Mass. — A Lowell dog owner faces animal cruelty charges after his German shepherd was found with duct tape wrapped around its muzzle.
Lowell police were called to 15 Grand St. after someone reported seeing a dog with tape over its mouth, the Lowell Sun reported.
The owner told police the family became overwhelmed by the dog when it got much bigger and harder to handle than they anticipated, the paper reported.
Police said other than the tape, the dog appeared to be in good condition and well cared for.
Animal Control took possession of the dog pending the outcome of the criminal case.
The owner will be summonsed to court to face a single count of animal cruelty, police said. His name has not been released.
Victim tells police the pit bull snapped and bit him in the face
FRYEBURG, Maine — A 5-year-old boy was hospitalized with serious injuries after the family pit bull mauled him Tuesday morning.
Fryeburg police say the boy was lying on the floor and petting the dog when it snapped at him and bit him in the face.
The boy was taken to an area hospital, then transferred to Maine Medical Center in Portland. He was in satisfactory condition on Tuesday night.
Police say the dog was euthanized by a local veterinarian, and they believe its rabies shots were not up to date. Tests are being performed on the dog's remains to determine if it had rabies.
Nobody has been charged in the incident.
22-pound cat traps family in bedroom
House cat went crazy after attacking 7-month-old baby
An Oregon family had to call 911 to save them from their 22-pound cat.
The cat had attacked a 7-month-old baby Sunday night. The baby was OK, but the family had to take refuge in a bedroom as the cat continued to rage outside, Portland TV station KATU reported.
"I kicked the cat in the rear and it has went off over the edge and we aren't safe around the cat," Lee Palmer said in a 911 call.
"The cat, we don't know what to do about the cat. He's trying to attack us. When I leave the bedroom to let the police in, I'm gonna have to fight this cat."
Officers had to use a dog snare to capture the cat and put it in a crate, The Associated Press reported.
The owners said the cat has a history of violence. It remains with the family in Portland.
Victim's identity, cause not yet released
DERRY, N.H. — Fire officials in Derry said a man and a dog were killed in a house fire early Friday morning.
A passerby spotted the flames, and crews were called to the home on Island Pond Road around 1 a.m.
Firefighters noticed a vehicle in the driveway, which led them to believe someone was inside.
Officials said the victim was a man, and they think he was the homeowner.
"Once the autopsy is completed, we will be able to release the identity of the victim and the cause and manner of death," Deputy Fire Marshal Max Schultz said.
There is no word on what sparked the flames.
"We're taking a look at the living room area of the home, and we will be working in there later today to try to look at all the fire patterns and determine where the cause of the fire was," Schultz said.
According to the fire chief, the cold weather made it difficult to battle the blaze.
"We had a two-alarm fire, and it made it very difficult for the companies to operate," Chief George Klauber said. "We were able to get water to the scene with a tanker relay with surrounding towns. But certainly the cold weather made it difficult for firefighters to operate at the scene tonight."
Pittsfield police German shepherd credited with saving 2 lives
PITTSFIELD, Mass. — A valued veteran of the Pittsfield Police Department credited with saving two lives during his career has died.
Chief Michael Wynn said in a statement Monday that Nero, the department's German shepherd, died recently after a long illness.
Nero spent eight years with the department.
The Berkshire Eagle reports that in 2009, Nero found a woman who wandered from a homeless shelter in freezing temperatures. Nero located the woman trying to keep warm in a pile of leaves.
In 2012, Nero tracked an elderly man who had wandered from home in freezing temperatures. The dog traced the man two miles to a barn where he was trying to keep warm.
Nero is also credited with apprehending numerous felons and helping find more than 40 pounds of illegal drugs.
1. Celebrate Valentine's Day: Stop Violence Against Indigenous Women
2. Deb Haaland Discusses Her Run for New Mexico's Lt. Governor
Deb Haaland: "It is 2014 and women are doing more and I always encourage young people to get their educations and step outside of their comfort zones and do something that they feel will have an impact on people's lives."
3. 360 Scientists Urge Environmental Protection Agency to Quash Bristol Bay Pebble Mine
Bristol Bay region of Alaska
4. Indigenous Rights Advocates Question Keith Harper Nomination
5. Niagara Falls and Sap: Valentine Poems by Alex Jacobs and Janet Rogers
Image source: Wikimedia Commons
Aerial view of Niagara Falls, flipped and superimposed.
6. Cherokee Nation's Valentines for Veterans
Cherokee Nation Immersion School sixth-graders, clockwise from left, Sinihele Rhodes, Solomon Winn, Hondo Kirk, Daylon Dunn and Liam McAlpine create Valentine cards to be given to veterans.
7. Video: 9 Romantic Songs for Valentine's Day
8. Kiowa Striker Chris Wondolowski Seeks World Cup Spot for U.S.
Striker Chris Wondolowski, Kiowa, is Seeking a spot in the World Cup
9. Native Youth, Aboriginal Midwives Announce Partnership During 'Heart Your Parts'
Native Youth Sexual Health Network Facebook
10.  Marius Redux: Another Danish Zoo Mulls Killing Second Giraffe
Seven-year-old Marius of Jyllands Park zoo in Denmark may also be doomed, like his namesake at the Copenhagen Zoo.
11. Feb. 14 Is Not V-Day, It's Global Day for Missing & Murdered Indigenous Women
Save Wiyabi Project Tumblr
12. Shawn Bales, Cherokee-Choctaw MMA Fighter, Makes Comeback Bid Saturday
Shawn Bales, center, was a champion in the Cage of Honor Super Heavyweight division of XFI.
13. Nottawaseppi Huron Band to Distribute $21.8M to State, Local Communities
Courtesy FireKeepers Casino Hotel/www.dg-studios.com
The exterior lighting of FireKeepers Casino Hotel in Battle Creek, Michigan
14. Need a Valentine's Day Cuddle? This Kitty's Cute if You Like Were-cats
15. Dan and Dave Greene Discuss Their 'Bigfoot Bounty' Experience
2 animals struck on Route 6A in East Sandwich
EAST SANDWICH, Mass. —Two cows that were wandering on a Cape Cod highway were struck and killed by a car Thursday night.
The animals were struck in East Sandwich on Route 6A, according to the Cape Cod Times, after police received several calls about the cows.
The driver of the car was not injured.
It was not clear who owned the cows.