Archives For News
Ryan Red Corn – portrait of Sahmie Joshevama, Hopi, recent graduate of Arizona State University.
Indigenous culture was feted heartily in Victoria, British Columbia, in a three-day festival culminating in
National Aboriginal Day and kicking off 10 days of celebrations leading up to Canada Day on July 1.
Above, Andy Everson, Kwakwaka'wakw Nation, leads the Totem Tour.
Rex Features via AP Images
Neil Young Barclaycard British Summer Time Concert, Hyde Park, London, Britain – 12 Jul 2014
(Rex Features via AP Images)
iStock – New England clam chowder containing milk or cream is just one way to enjoy this tasty meal.
Darren Miller Photography
Mauna Kea protectors managed to stop the Department of Land and Natural Resources from beginning
construction on sacred Mauna Kea "until further notice."
John Wiley/Licensed under CC BY 3.0 via Wikimedia Commons
The ancient Chumash were among many Indigenous Peoples with intimate knowledge of the cosmos,
and these cave paintings are literal illustrations of their astronomical expertise.
Since December the Pine Ridge Reservation in South Dakota has lost 11 young people to suicide, and
at least 176 have attempted suicide in that time period.
Aaron Tsinigine of Tuba City ropes his end of the steer while his partner Clay O'Brien Cooper waits his
turn in the 10th round of the Wrangler National Finals Rodeo in 2014.
Retro News Wednesday Just For You
1) SWAT: Mission Creep
http://www.youtube.com/watch?v=JXaOh_9ahHc
2) Y2K: Much Ado About Nothing?
http://www.youtube.com/watch?v=SoGNiHV09BU
3) Photos: Ducati unveils new retro Scrambler
4) Ocarina of Time gets a 2D Makeover
5) The New York Times And Retro Report Look Back At Old News Stories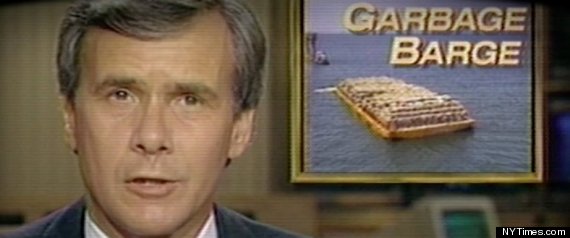 6) 6 Retro Flops, and 6 Concept Cars That Should Have Replaced Them
7) Unique Home Decor & Funky Retro Decorating Ideas
8) Listen to Retro Music on Last.fm
The Asteroids Galaxy Tour
1. Wednesday, June 11, 2015 – VICE News Daily: Paris Auctions Anger Native American Tribes
2. Movie: Road To PaIoma (2014), Jason Momoas, Robert Homer MolIohan, Iisa Bonet
3. Poetics, Politics and U.S. federal Indian Law
4. Next Generation of Young Tribal Leaders: SAIGE Training Program
5. Study: Historical Trauma Plays Role in Youth Gangs
Youth gangs on American Indian reservations and Canadian First
Nations reserves are more recently established, smaller and less
organized than urban youth gangs, leaving open the possibility that
timely prevention and intervention could be successful.
6. Protecting Native Children: Heitkamp Gets Big Bill Through Senate
"For generations, children on tribal lands have lived with the odds stacked
against them." With the recent Senate passing of a Sen. Heidi Heitcamp
bill Native youth will have a fighting chance.
7. Get Ready for Wes Studi as Badass Native Antihero in 'Ronnie BoDean'
Courtesy Steven Paul Judd
Wes Studi as Ronnie BoDean. 'I wanted to make a picture with a
Native person where he wasn't getting saved by a non-Native,' says
director Steven Paul Judd. Photo courtesy Steven Paul Judd.
8. Leave Tar Sands Oil in Ground: 110 Scientists Invoke First
Jennifer Grant/Pembina Institute
A mine in the Alberta oil sands of northern Canada. More than 100
scientists and other researchers have called for a halt to development there.
Courtsey of Rod Stanopiewicz
Jordan Lesansee of Albuquerque Academy.
AAron Ontiveroz/The Denver Post via AP
In this March 7, 2015, photo, University of Denver's Zach Miller,
right, takes on Notre Dame's Garrett Epple during the Pioneers'
11-10 win in Denver. Miller, a Native American who grew up on
the Allegany Indian Reservation in western New York, has helped
to lead Denver to the quarterfinal round of the NCAA Tournament
against Ohio State Saturday in Denver.
Courtesy Bureau of Reclamation
Focused on high quality drinking water, Frank Means receives the
John W. Keys III Award. Pictured, from left, are: David Rosenkrance
)Bureau of Reclamation Dakotas Area Office Manager, John Yellowbird
Steele (President Oglala Sioux Tribe), Means (Director of the Oglala
Sioux Rural Water Supply System), Bud Stiles (Bureau of Reclamation retired).
A review of community impact data taken from four formal studies
demonstrates the disproportionate impact the commercial sex trade
has on indigenous communities in both the United States and Canada.