Archives For Native Americans
Music
1. Native American Music/ Ly-o-lay-ale-loya
2. Chant to the sun
3. Native American Indian Spirit of Meditation
Cooking
1. Native American Natural Foods – Tanka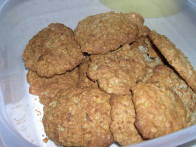 3. Tocabe: An American Indian Eatery
Did you know…
1. Top 10 Most Famous Native Americans
2. Famous Native American Women
3. Native American Art
Fashion
1. This Is What Real "Native American Fashion" Looks Like
2. 'Native Haute Couture' to Celebrate the History of Native American Fashion
3. Runway Ripoffs: How Native American fashion is Misused, Misinterpreted
1. Frankie Meyer: DNA test can resolve mystery over Native American heritage
2. Big Problems Require Big Solutions: The Federal Government's Bold Diversity Initiative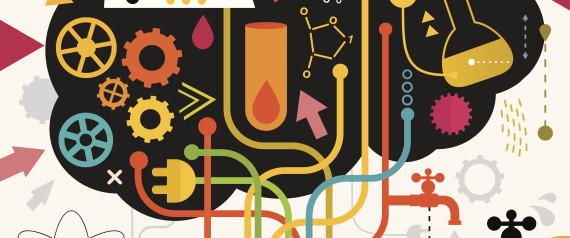 3. Indian gauntlet-sword 'pata' – looking at history, form and martial art
4. Postcards: Native American Art & Culture
5. Rebel Music: Native America | Frank Waln Performs "My Stone"
6. Llewellyn – Native American Player
7. Apache Tracking & Survival
8. Native American Scout Training
9. COLORES | In Between The Lines: Native American Poetry | New Mexico PBS
10. Native American Medicine Wheel
Principal Chief George Tiger
The Cherokee Nation recently held an Elder Care Christmas program in Tahlequah.
Head Coach of the Atlanta Dream Michael Cooper coaches rookie Shoni Schimmel during the 2014 season. Cooper has compared Schimmel to former LA Lakers star Magic Johnson.
Photo source: facebook.com/musicontheroadproject
Native-Soul-Rock musician JJ Otero brought some rez flavor to the French film project. Photo source: facebook.com/musicontheroadproject
(L to R) Kyle Blackhorse, Analicia Salas, Megan LaRose, and Jared Massey pose in front of a 12 News van after meeting with News Director Mark Casey at the Phoenix TV station to discuss use of the term "R*dskins" during its newscasts.
Jeff McIntosh/The Canadian Press/AP
An Alberta oil sands installation.
Protagonist Lyle, played by Edsel Pete, on the poster for 'Legends From the Sky'
1. The Life and Times of Dick Motherfucker
2. Student and Business Owner: Check Out Morsette's Cedar Rose Collection

Lori Morsette: Lori Morsette's jewelry ranges from simple to elegant.
3. Former Office Manager to Sentenced for Embezzling From Tribes
4. Photo: People + Rights = Living Forests, Bringing Attention to Climate Change

Courtesy Amazon Watch/Spectral Q
Hundreds of Indigenous Peoples and their allies used their bodies to create a human banner on Agua Dulce beach in Lima, Peru parallel to the UN COP20 climate summit to demonstrate the importance of guaranteeing territorial rights in addressing climate change.
5. Top Native Athletes to Watch in 2015
6. Arctic Drilling Co. Pleads Guilty to Environmental Crimes
U.S. COAST GUARD PETTY OFFICER 3rd CLASS JONATHAN KLINGENBERG
The Arctic drilling rig Kulluk, stranded off a remote Alaskan island in 2012.
7. Washington Football Fans: 'Go Back to the Reservation'; Hundreds Protest R-Word at FedEx Field
Photo courtesy Gregg Deal
A fan of the Washington football team observes protesters Sunday at FedEx Field in Landover, Maryland.
8. EPA's Coal Ash Rule a Good Start But Falls Short: Environmentalists
JULIE JACOBSON/AP File Photo
The Reid Power Plant, which all but abuts the Moapa Paiute reservation, has been emitting coal ash for decades. It is scheduled to close in 2017.
9. 2014: The Year in Arts and Entertainment, Part II
10. The New York Times Publishes Investigative Report About Fort Berthold Leadership
1. Video: Hoopa Home Chef Cooks Up Cauliflower Pizza
Hoopa Home Chef Meagen Baldy shows us how to make a healthy cauliflower pizza.
2. Sacred Blindness I: Only Half the World is Sacred?
Angkor Wat, the front side of the main complex, photographed in the late afternoon, did not make The Daily Eight's list of top religious destinations, but it should have.
3. Why Not Mandate Mandatory CSC Funding?
4. Keepers of the Earth Fund Awards More Than $220,000 in Grants for Indigenous Communities
Courtesy Seminole Sovereignty Protection Initiative
A grant from First People's Worldwide allowed members of the Seminole Sovereignty Protection Initiative to restore a dilapidated Chickee; creating opportunities for future gatherings in the Muscogee Nation of Oklahoma.
5. Pope Francis's New Year's Resolution: Tackle Climate Change
Pope Francis delivers his "Urbi et Orbi" (to the city and to the world) blessing from the central balcony of St. Peter's Basilica at the Vatican, on Christmas Day.
6. Khloe Kardashian Under Fire After Posting Native American Headdress Photo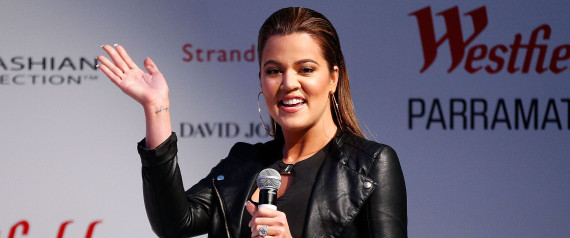 7. Native American Youth: Changing the Narrative (VIDEO)
8. Native Americans in Higher Education Are More Than Just an Asterisk