1. USDA expanding release of parasitic wasp to combat citrus disease
2. Samsung apologizes to sickened chip workers
3. Tunisia's poorest towns left to shoulder burden of hazardous toxic landfill sites
Waste dumped at landfill sites represents a growing threat to poor communities in Tunisia, polluting air and water supplies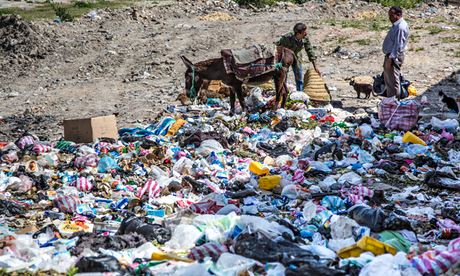 4. From mining to urban sprawl: Humans threaten most Chilean ecosystems
Environment Ministry study says human activity endangers 55 percent of Chile's natural areas, with populated central and southern regions most at risk.
5. Kitty litter eyed as possible culprit in New Mexico radiation leak
6. Unintended Consequences: Fracking and the Flow of Drugs
The South Texas oil and gas boom has provided new opportunities for smugglers — but also new ways to stop them.
7. The Water Tunnel Boondoggle 
Experts say the eye-popping costs of Governor Brown's plan to build two giant water tunnels far outweigh the financial benefits. And taxpayers may be left holding the bag.
8. Oil giant Citgo gets off easy in criminal case
9. Group urges tobacco companies to protect U.S. child workers
10. Are pesticides linked to health problems in Argentina?