Archives For Heart
Sarah Goldberg Dies at 40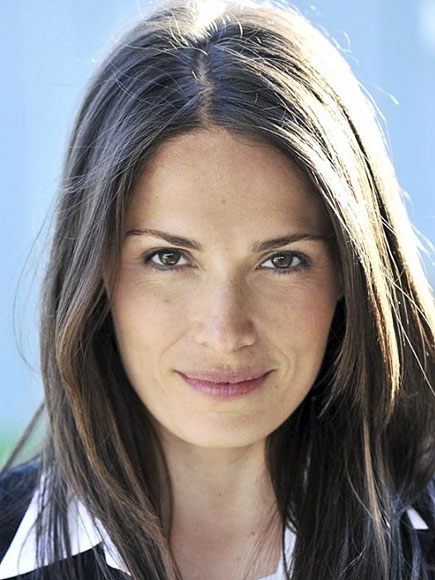 Torin Tucker, 20, collapsed during cross country skiing marathon
HANOVER, N.H. — An autopsy has determined that a rare heart defect killed a 20-year-old Dartmouth College cross country skier last weekend.
Torin Tucker, a junior from Sun Valley, Idaho, died while competing at a cross country skiing marathon in Craftsbury, Vt., on Saturday.
His death certificate says he suffered sudden cardiac arrest as a result of a problem in the left coronary artery. Medical research says the condition is rare and is frequently associated with sudden death during intense physical activity.
Girl's heart surgery delayed after shortage
BOSTON — The American Red Cross collected 700 units of blood at a drive at the TD Garden Sunday. Organizers say it is a much higher amount than expected and credit a Billerica girl for getting donors out.
Eight-year-old Jacqueline Rogers was scheduled for her second open-heart surgery at Boston Children's Hospital last Friday. The surgery was postponed at the last minute because there was a shortage of her blood type — O negative.
"I guess it's because the little girl caught me. She needed O negative and I have O negative," said Jacob Nazarian III, one of Sunday's donors. "So I decided to take a trip down and see if I could help her."
Nazarian drove to Boston from Buzzards Bay after he saw Rogers' story on NewsCenter 5.
"To do a favor for somebody means an awful lot to me and it should mean an awful lot to other people, too," Nazarian said.
Rogers' surgery is rescheduled for Wednesday.
Click here for more on how to donate blood.
George Marks / Getty Images
Cigarette companies are still allowed to advertise, but they must now label their products as deadly.
Smoking rates cut in half. Eight million lives saved. More than 800,000 fewer lung cancer deaths. Fifty years after the U.S. Surgeon General first warned about the dangers of smoking, the benefits of quitting have never been clearer.
Yet 18 percent of the population still smokes. Nearly 2,000 teenagers take up the habit every day and tobacco companies advertise candy-flavored tobacco products with impunity. Is it possible this is the best the United States will ever do?
Health experts are convinced it isn't — and they point to maps that rank states and regions by smoking status as proof. A look at a county-by-county breakdown of who smokes and where makes it clear that there are opportunities to get smoking rates way down, they say.
Kentucky has the most smokers — more than 28 percent of the population smokes there, compared to just 11 percent in Utah, which has the lowest rates, and double the 14 percent in California. And when you overlay those smoking maps with details of rates of heart disease, stroke and cancer, it's equally clear that there are still plenty of lives to be saved by trying.
How?
"(With) taxes, strong smoke-free laws and fully funding state tobacco prevention programs," says Dr. Mariell Jessup, president of the American Heart Association. "These measures can reduce the number of adult smokers to less than 10 percent of the population in 10 years."
Also, raising the legal age to buy tobacco products to 21 would go a long way to stopping kids from ever getting addicted in the first place, the Heart Association, American Lung Association, American Cancer Society, Campaign for Tobacco-Free Kids and other groups agree.
"We do it with booze yet we don't do it with cigarettes, when cigarettes kill about 10 times more people than alcohol does," says Dr. Michael Fiore of the University of Wisconsin's Center for Tobacco Research and Intervention.
Smoking is often just another marker for social and economic disparities, Fiore adds. "Fewer than 10 percent of college graduates smoke," Fiore points out. But 35 percent of people who never graduated from high school do.
"Two things will solve this issue over time and eliminate tobacco use. One is hard-hitting public policy. At the same time, we need the ready availability of treatments for smokers."
A 50 year public health battle
It was Jan. 11, 1964 when then-Surgeon General Dr. Luther Terry held a news conference to announce that smoking causes cancer and probably heart disease, too. It was a time when close to half of Americans smoked — including Terry himself — and it set off a 50-year battle between regulators and the tobacco industry.
Since then, science has proven beyond any doubt that smoking causes most cases of lung cancer, most heart disease and lung disease as well as stroke and a range of cancers from breast to bladder. Researchers have proven that nicotine is one of the most addictive substances known, and that tobacco companies deliberately manipulate nicotine levels in their products to get people hooked on the first cigarette and keep them hooked for life.
In a study published this week in the Journal of the American Medical Association, Theodore Holford of the Yale School of Public Health and colleagues estimated that 17.7 million people died between 1964 and 2012 because of smoking. But they also calculated that tobacco control measures saved 8 million lives. And the average American lives two years longer than they otherwise would have, they said. Smoking rates have plummeted from 42 percent of the population in 1965 to 18 percent today.
Yet smoking still kills 1 in 5 Americans, or 440,000 people a year, the Centers for Disease Control and Prevention says. That includes more than 49,000 people who die from the effects of secondhand smoke.
And tobacco companies kept up the fight. When they failed to cast doubt on the health effects of smoking, they re-framed the issue as one of personal choice. When schools, cities and employers completely banned smoking on their premises, companies advertised cigarettes as stress-relievers and subtly encouraged smokers to feel like they were somehow edgy rebels instead of tobacco addicts.
Vecchio / Getty Images
Cigarettes are no longer portrayed as glamorous, and stop-smoking campaigns have saved 8 million lives, a study published this week shows.
Shaking a national addiction
Health experts say there are still ways to get smoking rates lower, even as policymakers grapple with new battles over e-cigarettes.One is to stop people from smoking in the first place, says Dr. James Perrin, president of the American Academy of Pediatrics.
"Eighty-eight percent or more of lifetime smokers start before they turn age 18," he told NBC News. The adolescent brain is particularly susceptible to the addicting effects of nicotine, and just raising the legal age to buy tobacco to 21 would help get kids past the most vulnerable point, he says.
Perrin joins other health experts in urging the Food and Drug Administration to take a firmer hand. "Four years ago, the U.S. stopped sales of candy-flavored cigarettes because they are particularly appealing to children," Perrin said. Yet little cigars flavored like cotton candy, grape and even gummy bears remain on the market. Such products are not aimed at 40-year-olds, Perrin maintains.
Taxes also have been shown to reduce smoking rates. But they are nowhere as near as high as they should be, argues Dick Woodruff of the American Cancer Society's Cancer Action Network. "Taxes work," Woodruff told reporters. But federal taxes are just a dollar a pack. "It's just ridiculous," he says. "We need to overcome the anathema Congress has on taxes and revenues and educate them."
George Marks / Getty Images
In the 1950s, smoking was considered glamorous. Research now shows it's deadly.
States add their own taxes, and Kentucky, the state with the highest smoking rates, adds just 60 cents a pack, while New York adds $4.35 a pack and Massachusetts $3.50. Studies show that the people most likely to smoke are also the most sensitive to price.
Experts also argue that states aren't spending these tax revenues properly in helping people to stop smoking. They're also not using a big pot of money called the Tobacco Master Settlement Agreement from a giant lawsuit settled in 1998 between the attorneys general of 46 states and the four biggest tobacco companies. It provides $206 billion over 25 years — that's more than $175 million a year per state, or more than $8 billion a year for all the states. Yet states spent just $640 million on tobacco control efforts in 2010.
Warning: Danger inside the pack 
Tobacco companies have fought and lobbied against every measure. But anti-tobacco activists marked a victory on Friday. Tobacco companies and the federal government reached an agreement on a series of "corrective statements" the companies must publish. It comes from a 2006 ruling in which Washington, D.C., federal district judge Gladys Kessler ruled that the cigarette companies conspired for decades to conceal the dangers of smoking.
Under the agreement with the Justice Department , each of the companies must publish full-page ads in the Sunday editions of 35 newspapers and on the newspapers' websites, as well as air prime-time TV spots on NBC, CBS or ABC five times per week for a year. They've been fighting over the wording, says Vince Willmore of the Campaign for Tobacco-Free Kids. "The companies have appealed every step of the way," he said.
These ads must say, for instance:
"Smoking kills, on average, 1,200 Americans. Every day."
"Philip Morris USA, R.J. Reynolds Tobacco, Lorillard, and Altria intentionally designed cigarettes to make them more addictive."
"When you smoke, the nicotine actually changes the brain — that's why quitting is so hard."
The companies also must publish the statements on their own websites and affix them to a certain number of cigarette packs three times per year for two years.
Something else — doctors need to nag their patients more, says Fiore. "I would never dream of letting a patient with high blood pressure leave my office without treating it," Fiore said. "But every day in America, millions of Americans go in and out of a physician's office and their smoking is not treated."
Everett heart patient uses Skype to keep up with class
Nicole Olson, 8, stays in school via Skype
BOSTON —It's hard not to smile around 8-year-old Nicole Olson.
Despite being confined to her room at Boston Children's Hospital for the past six weeks, she's usually telling a joke or laughing.
And she doesn't like to wear pajamas. A pink dress, fur vest and pink fedora are more her style.
The Everett girl is used to hospitals after having a heart transplant when she was 6 days old. But this has been her longest hospital stay since then.
"I'm feeling better, much better. So much better that I just want to bust out of here," Nicole said.
In the meantime, her classmates at the Lafayette School in Everett make sure Nicole knows she's still an important part of Jared Taylor's second grade class.
Her teacher is using Skype to bring Nicole back in the classroom.
"It means a lot," Nicole said. "I really have fun talking to them."
It's also given a lot of comfort to Nicole's family.
"The love and support of the children at the Lafayette School and the teachers and staff — they've all been great," said Lisa Gallagher, Nicole's mother. "They made her never feel that she was left out."
Classmates have made signs and cards. And the school's older students designed pink rubber bracelets that read "Love for Nicole."
"It's become a team effort," said Taylor, Nicole's teacher. "When they have free choice, it's not really free choice anymore. It's Nicole choice. What can we do for Nicole?"
It's a lesson in compassion that has touched the school community and beyond. All inspired by an 8-year-old's smile, strength and style.
"You can have all the standards in the world and curriculum. But sometimes what they learn most is from each other," Taylor said. "In this case, they are learning from Nicole."
Massachusetts General Hospital performs rare, life-saving surgery

A 36-year-old man suffering with debilitating heart disease got a new lease on life after receiving a heart and double lung transplant, the first of its kind at Massachusetts General Hospital.
"I never thought I could feel like this. It's amazing," said Benard Basant.
For four years, Basant could barely breathe without oxygen.
"I couldn't climb stairs or take showers," said Basant.
He was born with congenital heart disease. As it progressed, it damaged his lungs. His only hope was a double lung and heart transplant.
"My main goal in my life was to get a transplant," he said.
But only 50 centers across the country perform the transplant. Basant spent nearly six months at MGH hooked up to oxygen and waiting for a three-organ donor.
"But I wouldn't let it get the best of me. I figured I was still breathing," said Basant.
"Ben already had far more years than we ever thought he would get. Watching his decline from an already troubled state, we knew he didn't have a lot of time. And honestly we couldn't have sent him home," said Basant's cardiologist Dr. Ami Bhatt.
On Aug. 5, a donor match was found, followed by a six-hour surgery performed by the MGH heart-lung transplant team, the only one of its kind in the region.
"The heart and lungs are removed from the donor in block and transferred into the body in block without taking them apart. Ben did quite well. By the third day he was out of bed. He made it home in less than two weeks," said transplant surgeon Dr. Jose Garcia.
"It's amazing. I just have all this energy and get up and go as I please without worrying about breathing. I wake up at 4 a.m. and my wife tells me to go back to sleep. I am up and going. I can't stay still anymore," said Basant.
His wife and children said they're amazed.
"Before, he had no life. He was sleeping all day and sitting. Now I say 'Dad, take a break,'" said his son, Jason.
To add to his blessings, he got an honorary doctor's white coat for his patience and courage.
"I waited for six months to get the transplant. They gave me anatomy books and taught me how to do blood pressure. I got schooled at MGH for free," said Basant.
Today there are more than 1 million adults who were born with heart disease. They're still alive because of advances in care. But as congenital heart disease progresses with age these double lung heart transplants are often the only option. A severe shortage in suitable donors makes these surgeries rare.