Archives For Pregnant Women
1. Oil and Gas: Spills up 18 percent in U.S. in 2013
2. Frogs' immune systems weakened by chemicals, study finds
3. Toxic Plumes: The Dark Side of Silicon Valley
4. Getting Beyond Just Wheat, Corn and Rice
Some uncommon grains have environmental advantages that could be beneficial in a changing world. But making the uncommon common can be difficult.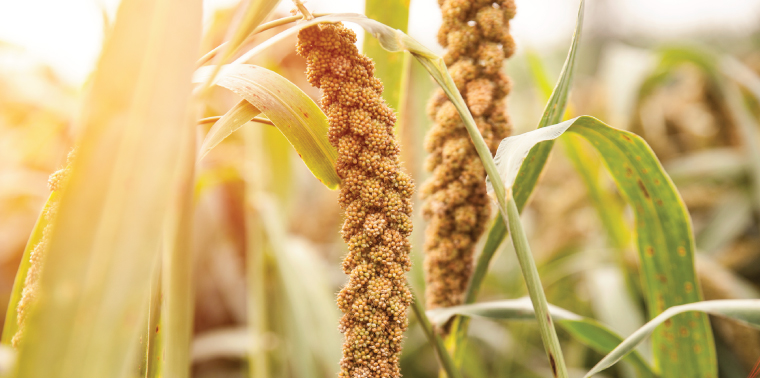 5. 'Cancer villages' alert China to urgent water crisis
6. Treasure Island: The People of Tangier Their Life, Land and Heritage Could Wash Away
7. Trove Of Toxic Mercury Lurks In Arctic Sea Ice
Environment: Ice-core analysis shows more methylmercury will enter Arctic food chain as climate change speeds up ice melt
8. Environment: Scientist Warn of Rising Oceans from Polar Melt
9. Wildfires: Southwest struggles to adapt to year-round fire season
10. Safety debate eyes taming Bakken crude before it hits rails
11. Feds Reach Settlement Agreement To Recall Buckyballs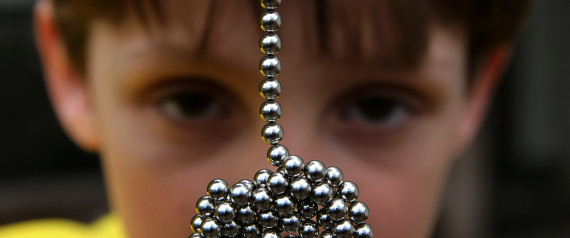 12. Children of Smoking Addicts More Likely to Become Heavy Smokers
The study is the first to give an intergenerational view of the impact a parent's behavior has on children.
13. Woman, Sterile From Mom's Pregnancy Drug at 25, Gets Mother's Day Miracle Baby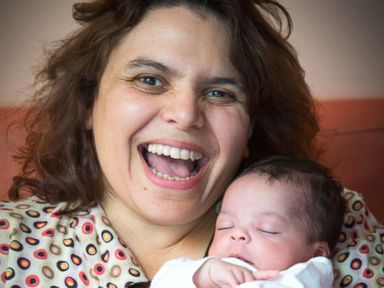 14. Mine Incident: Two deaths confirmed at Patriot Coal mine in Boone County, WV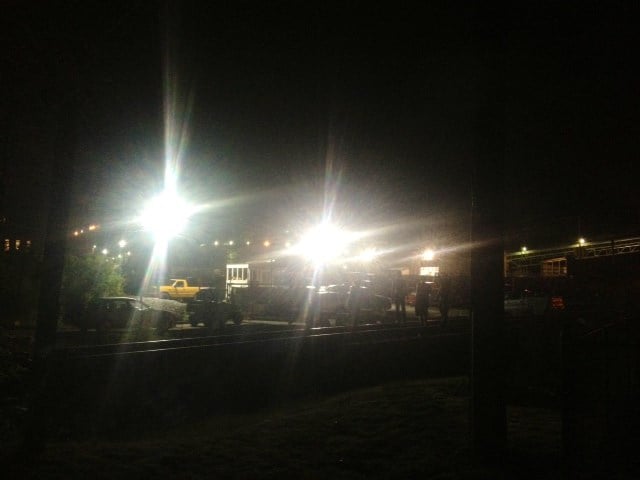 Massachusetts State Police investigating
NEW BEDFORD, Mass. — The remains of a newborn infant were found on a New Bedford street Friday evening, according to Police Chief David Provencher.
New Bedford police said they received a call around 6:30 p.m. from a resident who discovered the remains of the infant outside a three-story home at 1065 County St.
Emergency crews rushed to the scene, and when they discovered the dead infant they contacted the Bristol County District Attorney's Office and Massachusetts States Police.
District Attorney Samuel Sutter said the investigation into the unattended death is in its early stages and a member of the state's Medical Examiner's Office is expected to take custody of the baby and will perform an autopsy over the weekend.
Anyone with information about the whereabouts of the mother of the infant or any other information about the incident is asked to call the New Bedford Police Department at 508-991-6300. An anonymous tip can also be made by calling 508-961-4584.
Judge says fathers have no legal right to be present for birth of child
NEWARK, N.J. — A New Jersey judge ruled a woman preparing to deliver a baby can keep the father from being in the delivery room.
USA Today reported Thursday that a superior court judge said all patients are allowed to decide who can and cannot visit them in the hospital, and pregnant women are not excluded from that.
The Newark Star-Ledger reported that the judge said fathers have no legal right to be present for the birth of their children.
The decision comes after a couple got engaged after the woman became pregnant, but later broke up. The father of the child sued for the right to be present at the birth of his child.
According to USA Today, the judge said the father's "unwanted" presence in the delivery room could put stress on the mother and unborn child.
The Star-Ledger reported that the father never asked to be in the delivery room, and only wanted to see his baby at the hospital as soon as possible after the birth.
The father said he will not appeal the ruling because he was able to see his new baby in the hospital shortly after the mother gave birth.
Fleisch AF, DR Gold, SL Rifas-Shiman, P Koutrakis, JD Schwartz, I Kloog, S Melly, BA Coull, A Zanobetti, MW Gillman, E Oken. 2014. Air pollution exposure and abnormal glucose tolerance during pregnancy: the Project Viva cohort. Environmental Health Perspectives.http://dx.doi.org/10.1289/ehp.1307065.
Pregnant women who lived in neighborhoods with more air pollution were twice as likely to have elevated blood sugar than women in less polluted areas, according to a new study of Boston area women. While previous research has linked fine particle pollution to type 2 diabetes, this is the first study to link it to high blood sugar during pregnancy.
Ed Yourdon/flickr
Air pollution may be linked to higher blood sugar in pregnant women.
Pregnant women who lived in neighborhoods with more air pollution were twice as likely to have elevated blood sugar than women in less polluted areas, according to a new study of Boston area women.
While previous research has linked fine particle pollution to type 2 diabetes, this is the first study to link it to high blood sugar during pregnancy. High blood sugar can lead to serious complications in pregnancy, including preeclampsia and preterm birth, as well as obesity and insulin resistance in mother and child.
Researchers measured blood glucose levels of more than 2,000 pregnant women from the Boston area at the end of the second trimester, when doctors routinely screen pregnant women for gestational diabetes.
The researchers then measured fine particles, known as PM2.5, outside the women's homes. Those who had the highest levels of fine particles were 2.3 times more likely to have elevated blood sugar levels than women in areas with less air pollution.
"To put our findings in perspective, the extent to which second trimester exposure increased odds of impaired glucose tolerance in the present study is the same order of magnitude as other well known risk factors for impaired glucose tolerance," wrote the authors from Harvard University and Boston Children's Hospital.
Being overweight at the start of pregnancy and having family members with diabetes are major risk factors for gestational diabetes. On average, the study women were normal weight before pregnancy and only 8 percent had a family history of diabetes.
Air pollution was not associated with gestational diabetes, only impaired glucose tolerance, which is a less severe condition indicative of prediabetes. Sixty-five of the women, or about 3 percent, had impaired glucose tolerance, while 118 women, or about 6 percent, had higher levels and were diagnosed with gestational diabetes.
It's possible that women who are prone to more severe degrees of elevated blood sugar may be less sensitive to short-term air pollution exposures, according to the researchers.
The PM2.5 levels outside the women's homes were not considered inordinately high. They "were almost uniformly lower" than federal health standards, the researchers wrote. One limitation is that the researchers didn't measure the women's actual exposures, just the pollutant levels near their homes.
The particulate levels were associated with traffic density, suggesting that vehicles were the major source of air pollution near the women's homes. Black, Asian and Hispanic women were more likely than white women to live at addresses with higher levels of fine particles and traffic. The results may not be generalized to all pregnant women, because the study women were older and largely white.
Two earlier studies from the Netherlands and Sweden examined air pollution and blood sugar levels of pregnant women. The Dutch study found no association between traffic density and diabetes, while the Swedish study found one between gestational diabetes and nitrogen oxides, gases that come from vehicle exhaust and other sources that burn fossil fuels.
Up to 18 percent of pregnant women worldwide develop some degree of abnormal glucose tolerance by the end of the second trimester of pregnancy, according to the researchers.
Pregnant women are at risk of high blood sugar and diabetes because insulin resistance increases during pregnancy as a result of weight gain and other normal physiological processes. Insulin takes sugars out of the bloodstream and helps them enter the body's cells, where they can be used for energy.
27 February Air pollution linked to high blood sugar in pregnant women. Pregnant women who lived in neighborhoods with more air pollution were twice as likely to have elevated blood sugar than women in less polluted areas, according to a new study of Boston area women. Environmental Health News.
29 January Is the Central Valley's air pollution affecting our cells and genes? In California's Central Valley – in one of the most polluted air basins in the country – we know that poor air is bad for our health. We feel it in our eyes and throat, and when we struggle to breathe. But what if air pollution is affecting us at a deeper, cellular level? Fresno Valley Public Radio, California.
28 January Can car exhaust fumes cause dementia? Asthma. Heart attacks. Cancer. Even diabetes. Respiratory illnesses including asthma are just some of the health problems increasingly associated with air pollution. With some, poor air quality is a known cause. In others, it triggers new symptoms or exacerbates existing ones. London Daily Mail, United Kingdom.
22 January Air pollution causes more diseases than expected. It turns out that pollution may be deadlier than expected. Scientists have discovered that air pollution causes a list of injuries and diseases that's far longer than previously thought. Science World Report.
11 January Air pollution and diabetes. We've long known that air pollution is bad for our lungs and can even cause cardiovascular disease, but recent research suggests that breathing dirty air in combination with a fatty diet can promote diabetes. Living On Earth.
11 December Poor air quality keeps some Colorado students indoors. Air pollution levels have rapidly grown over the past two weeks, and have reached a point that some District 51 students are being forced to stay indoors. Grand Junction KREX TV, Colorado.
6 November Post-Diwali smog prompts health warnings in Delhi. The National Capital is staring at another spell of thick smog after Diwali fire-crackers significantly increased air pollution. On Tuesday, Delhi remained under the grip of smog which triggered a host of respiratory infections and other health problems. London Daily Mail, United Kingdom.
23 October Exposure to traffic pollution a health risk for third of Canadians: Researchers. Traffic-related air pollution poses major health risks for the one-third of Canadians who live or work close to high-traffic roads or highways, say researchers, suggesting there are steps that can be taken to mitigate the danger. Canadian Press.
9 October Noise pollution: the city dweller's environmental health risk. A recent large population study found that noise pollution increases an individual's risk of heart disease — just like fine-particle air pollution. The Weather Channel.
29 September Dusting down clean air controls. Harm to human health from airborne dust pollution has been seriously underestimated, forcing Europe to revisit its air quality legislation this year. Times of Malta.
28 September Cleanest air in 50 years! How did New York do it? Air quality in New York and many other US cities has been getting better since the 1970s. One factor in New York's recent improvement: a phase-out of heavily polluting heating oil in older buildings. Christian Science Monitor.
25 July Study finds link between long-term exposure to air pollution and diabetes-related mortality. Researchers found that where diabetes was listed as the primary cause of death – about 5,200 deaths in total – the individuals had lived in areas with a higher level of air pollution for 10 years or more. Windsor Star, Ontario.
4 July Europe must tackle air pollution, warn UN scientists. The health effects of air pollution have been underestimated and Europe should review its laws to tackle the problem, UN scientists have concluded after a major review of new evidence. The Guardian.
18 June Heavy pollution linked to risk of autism, study shows. Researchers from the Harvard School of Public Health found that diesel, mercury, lead, manganese and methylene chloride in the air significantly increased the risk of having a child with autism. The results add to a growing body of research that links air pollution to autism. Portland Oregonian, Oregon.
10 May Air pollution raises risk of diabetes precursor in kids. Exposure to air pollution raises the risk of resistance to insulin, a typical warning sign of diabetes, according to a study of almost 400 German children. Bloomberg News.
10 May Diabetes: Dirty air 'may raise' insulin resistance risk. Children's exposure to air traffic pollution could increase their risk of insulin resistance, which can lead to diabetes in adults, suggests a study in Diabetologia. But some experts say the results should be treated with caution. BBC.
8 May Pittsburgh health summit finds link between pollution, health problems. High levels of air pollution make the Pittsburgh region a risky area to live when it comes to asthma, cancer and cardiovascular disease, according to studies presented Tuesday by a parade of researchers at a public health summit Downtown. Pittsburgh Post-Gazette, Pennsylvania.
7 May 'AC, carpeted rooms triggering asthma attacks.' Long hours spent in air-conditioned and carpeted rooms and genetic factors are now being increasingly seen as major causes of asthma, which was earlier attributed mainly to vehicular exhaust and other forms of air pollution. Times of India, India.
30 April Michigan results mixed in new air quality study. Michigan has reduced overall air pollution since 2012, but its most populous counties still don't earn a passing grade, according to a new report from the American Lung Association. The State of the Air report provides grades of A to F in two areas: particle pollution and ozone action days. Oakland Press, Michigan.
24 April Monmouth, Ocean counties get F's for ozone pollution. Ozone pollution in Monmouth and Ocean counties earned failing grades for the 14th year in a row, but Ocean received an A for particle pollution in an annual report on air quality. Asbury Park Press, New Jersey.