Archives For Pregnancy
1. Oil and Gas: Spills up 18 percent in U.S. in 2013
2. Frogs' immune systems weakened by chemicals, study finds
3. Toxic Plumes: The Dark Side of Silicon Valley
4. Getting Beyond Just Wheat, Corn and Rice
Some uncommon grains have environmental advantages that could be beneficial in a changing world. But making the uncommon common can be difficult.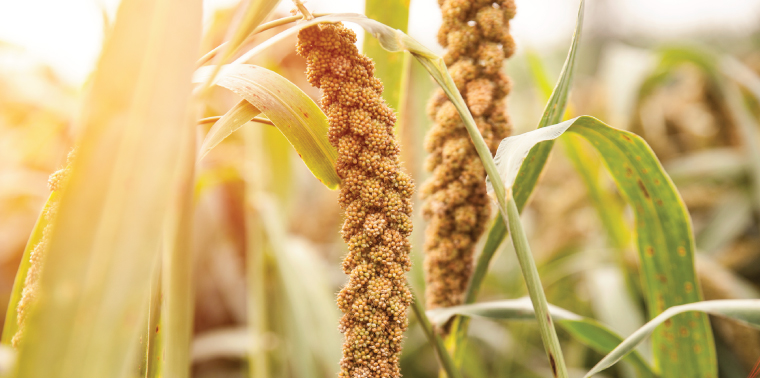 5. 'Cancer villages' alert China to urgent water crisis
6. Treasure Island: The People of Tangier Their Life, Land and Heritage Could Wash Away
7. Trove Of Toxic Mercury Lurks In Arctic Sea Ice
Environment: Ice-core analysis shows more methylmercury will enter Arctic food chain as climate change speeds up ice melt
8. Environment: Scientist Warn of Rising Oceans from Polar Melt
9. Wildfires: Southwest struggles to adapt to year-round fire season
10. Safety debate eyes taming Bakken crude before it hits rails
11. Feds Reach Settlement Agreement To Recall Buckyballs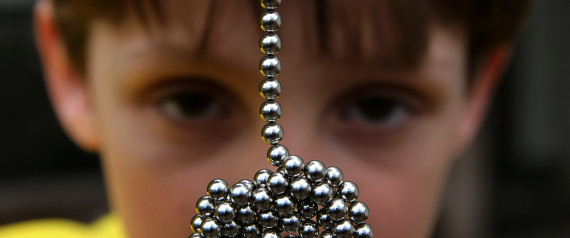 12. Children of Smoking Addicts More Likely to Become Heavy Smokers
The study is the first to give an intergenerational view of the impact a parent's behavior has on children.
13. Woman, Sterile From Mom's Pregnancy Drug at 25, Gets Mother's Day Miracle Baby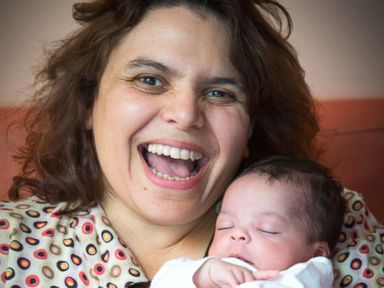 14. Mine Incident: Two deaths confirmed at Patriot Coal mine in Boone County, WV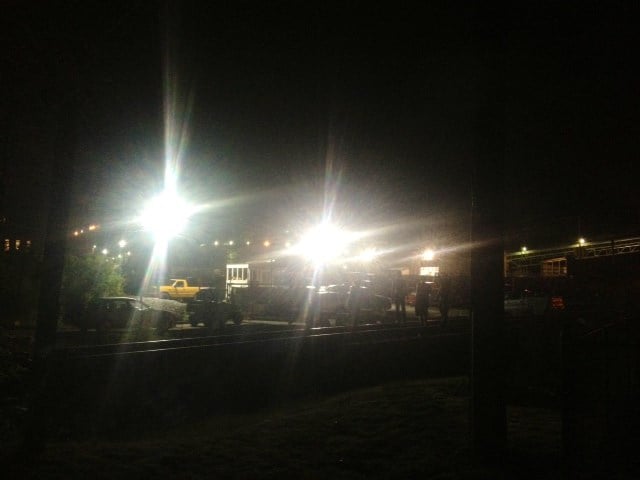 Massachusetts State Police investigating
NEW BEDFORD, Mass. — The remains of a newborn infant were found on a New Bedford street Friday evening, according to Police Chief David Provencher.
New Bedford police said they received a call around 6:30 p.m. from a resident who discovered the remains of the infant outside a three-story home at 1065 County St.
Emergency crews rushed to the scene, and when they discovered the dead infant they contacted the Bristol County District Attorney's Office and Massachusetts States Police.
District Attorney Samuel Sutter said the investigation into the unattended death is in its early stages and a member of the state's Medical Examiner's Office is expected to take custody of the baby and will perform an autopsy over the weekend.
Anyone with information about the whereabouts of the mother of the infant or any other information about the incident is asked to call the New Bedford Police Department at 508-991-6300. An anonymous tip can also be made by calling 508-961-4584.
Judge says fathers have no legal right to be present for birth of child
NEWARK, N.J. — A New Jersey judge ruled a woman preparing to deliver a baby can keep the father from being in the delivery room.
USA Today reported Thursday that a superior court judge said all patients are allowed to decide who can and cannot visit them in the hospital, and pregnant women are not excluded from that.
The Newark Star-Ledger reported that the judge said fathers have no legal right to be present for the birth of their children.
The decision comes after a couple got engaged after the woman became pregnant, but later broke up. The father of the child sued for the right to be present at the birth of his child.
According to USA Today, the judge said the father's "unwanted" presence in the delivery room could put stress on the mother and unborn child.
The Star-Ledger reported that the father never asked to be in the delivery room, and only wanted to see his baby at the hospital as soon as possible after the birth.
The father said he will not appeal the ruling because he was able to see his new baby in the hospital shortly after the mother gave birth.
WEYMOUTH, Mass. — Three-year-olds aren't typically known for acts of heroism, but Aryanna Lynch has set the bar pretty high for the preschool set.
Weymouth police are crediting the girl with saving the life of her pregnant mother, who lost consciousness last month after a seizure, the Patriot Ledger reported.
Aryanna was to receive a commendation today from Weymouth police, recognizing her bravery in an emergency.
"It could have had a tragic ending if she didn't do what she did," said Weymouth police Capt. Richard Fuller.
What Aryanna did was size up a very scary situation and respond in a way far beyond her years.
Tiffany Lynch, Aryanna's mother, explained that in early February she got very sick with a stomach bug and suffered a seizure caused by dehydration from so much vomiting.
"I started to get really dizzy," Lynch said. "The next thing I realized, the EMTs were at my house cutting into my clothes."
Both Tiffany and Aryanna's father, Kevin, remain a bit baffled as to how Aryanna managed to unlock Tiffany's cellphone.
"She managed to go through the address book (on the cellphone), call her mother's cousin, got the voicemail and left a message," Kevin Lynch said.
And the message she left was spot-on, too.
She said, "Mommy is sick, and we need you to call an ambulance," according to Tiffany.
What makes the girl's action all the more admirable is that her 2-year-old sister was also at home when her mom suffered the seizure.
Kevin Lynch, meanwhile, was already at the hospital, having driven himself to the emergency room at 2 a.m. when his bout with the stomach bug turned so bad that he needed medical treatment.
Parents and police are both calling the girl's actions "amazing."
"To me it's remarkable that a 3-year-old would be able to do that, especially since the mother's phone was locked," Fuller said.
The Lynches said they have always taught Aryanna to memorize their address in case of an emergency. And they let her play games on the smartphone, too.
Kevin Lynch, mastering the understatement, said, "She's very good with the phone."
Children, ages 3, 9, and 10, okay after crash
DAYTONA BEACH, Fla. — A witness who helped rescue a family after their mother allegedly drove her minivan into the ocean tells WESH 2 that one of the children was screaming that their mother was trying to kill them.
Tim Tesseneer, of Rutherfordton, N.C., said he was one of the two men to first reach the minivan.
The pregnant mother allegedly drove it into the ocean north of the Silver Beach approach in Daytona Beach Tuesday afternoon. Tesseneer said the woman made a hard turn toward the ocean.
See photos of the car submerged
It is possible there was a medical emergency, which could have led the driver to lose control and wind up in the water.
Tesseneer told WESH 2 that one of the children inside was screaming that their mom was trying to kill them.
"The two in the back seat was crying, with their arms out saying 'Our mommy's trying to kill us, please help,'" said Tesseneer.
A bystander's video of the rescue shows a rescuer carrying two children away from the sinking van when the children tell them there was another child inside.
"The kids are like, 'No there's a baby. There's a baby,'" Tesseneer said. "She (the mother) wouldn't say a word. She didn't tell us nothing about a baby."
The men are seen on video frantically trying to get to the small child through the hatchback and the driver's side door.
Video shows that the mother appears disoriented and walks away from the minivan, with the child still inside.
"She had this look on her face," said Tesseneer. "I can't describe it. It was just an awful blank look, like spaced out look."
The small child is eventually pulled to safety.
The mother has been admitted to a local hospital for a mental health examination.
Her children, aged 3, 9 and 10, were also taken to the hospital to be examined and are OK, officials said.
Investigators said the mother will not speak with them about the incident.
Department of Children and Families is also investigating the mother's drive into the ocean.
Officials said the children could be turned over to a relative in Orlando.

Larry W. Smith / EPA
Erick Munoz, center, walks into the Tarrant County Courthouse with his attorneys Friday in Fort Worth, Texas.
By M. Alex Johnson and Charles Hadlock, NBC News
A judge ordered a Texas hospital Friday to remove Marlise Munoz, who is pregnant and brain dead, from life support after the hospital acknowledged that her fetus isn't viable.
Tarrant County District Judge R.H. Wallace gave John Peter Smith Hospital of Fort Worth until 6 p.m. ET Monday to disconnect Munoz, 33, from her ventilator, as her husband, Erick, has demanded since November.
Lawyers for the Tarrant County district attorney's office, which defended the hospital, wouldn't comment when asked whether they would appeal the ruling.
Heather King, an attorney for the Munoz family, told reporters: "There's nothing happy about today. It's a sad situation all the way around. We are relieved that Erick Munoz can move forward with the process of burying his wife."
In a statement, JPS Health Network, the hospital's parent company, said it "appreciates the potential impact of the consequences of the order on all parties involved and will be consulting with the Tarrant County District Attorney's office."
The hospital had argued as recently as Thursday that even though Munoz has been brain dead since Nov. 28, withdrawing her from life support "would cause the death of the unborn child."
Courtesy KC Studios Photography
Erick and Marlise Munoz hold their son Mateo.
But in a joint affidavit stipulating the facts of the case filed shortly before Friday's hearing, it said that "at the time of this hearing, the fetus gestating inside Mrs. Munoz is not viable."
The hospital had also pointed to a state law that says life-sustaining support can't be withdrawn or withheld from a pregnant person, presumably to "protect the unborn child against the wishes of a decision maker who would terminate the child's life along with the mother's."
In his ruling, Wallace wrote that the law didn't apply because "Mrs. Munoz is dead."
Marlise Munoz was 14 weeks pregnant when she collapsed in November from what doctors believe was a pulmonary embolism. The fetus is now at about 22 weeks' gestation.
Erick Munoz said in an amended motion filed Thursday that his wife was legally dead, and to further conduct surgical procedures on a deceased body is nothing short of outrageous."
Further complicating Wallace's decision was a statement by Munoz's attorneys this week that they had medical records showing that the fetus was "distinctly abnormal."
There's very little case law over the Texas statute, and Wallace's ruling didn't shed any new light. He wrote that because the law didn't apply in this case, he didn't need to rule on any of the constitutional arguments Erick Munoz had made.
Wallace was hearing the case after Judge Melody Wilkinson recused herself last week when state election and ethics records showed that her campaign treasurer is also general counsel for JPS Health Network, the hospital's parent company.
The family of the woman say the hospital's actions violate her end-of-life directive
(Credit: 
VILevi
 via 
Shutterstock
)
A hospital in Fort Worth, Texas, has refused to take a pregnant woman off life support despite her family's protests that the medical intervention is a violation of her end-of-life directive and their personal wishes.
As Andrea Grimes at RH Reality Check reports, Marlise Munoz has been on life support since she collapsed in November while 14 weeks pregnant. Munoz's husband, Erick, has said that his wife did not want to be "kept alive by machine," but that her wishes are being ignored because of a Texas statute that excludes pregnant women from making end-of-life decisions through an advance medical directive. According to the statute, "A person may not withdraw or withhold life-sustaining treatment under this subchapter from a pregnant patient." The language of the end-of-life directive also states, "I understand that under Texas law this directive has no effect if I have been diagnosed as pregnant."
"We knew what her wishes were," Erick told a local news station. "I don't agree with this law … I don't."
Erick also expressed concerns about the health of the fetus, saying that doctors are not sure how long it may have been deprived of nutrients and oxygen after his wife collapsed.
A spokesperson for John Peter Smith Hospital, where Munoz is being kept, told RH Reality Check that its decision to keep Munoz on life support is part of its "responsibility … to be a good corporate citizen while also providing quality care for our patients."
"Advance directives are governed by state law," she added. "At all times, JPS will follow the law as it applies to healthcare in the state of Texas."
Munoz's family could try to get a court injunction or restraining order to allow her end-of-life directive to be carried out, though legal experts commented to local news station WFAA that the odds of finding a Texas judge to grant such an order may be limited.