Archives For Obesity
1. Imagine sitting at a bus stop waiting for a bus to get to work.  You work hard for the next eight hours and then take the same bus home.  Once you get in the door, you try to order something for dinner, but your card is declined.  You then find out that someone hacked your credit card. You don't know how or when it could have happened. The only place you were was the bus stop. Read here about just what might have happened to you and is happening to others everywhere and find out how you can protect yourselves in the future.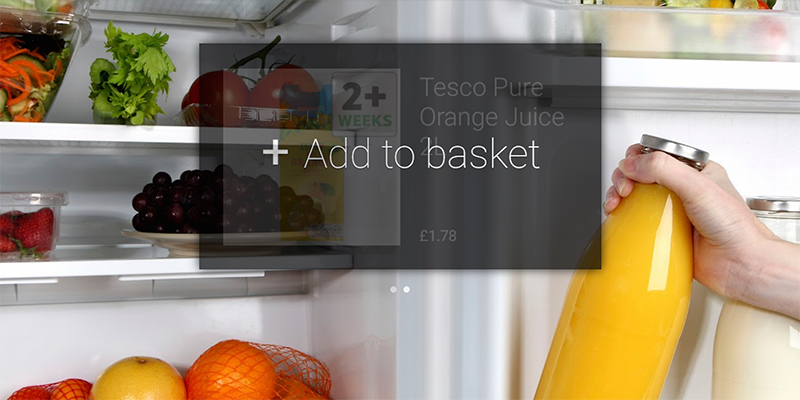 2. Did you know that there may be a way to control overeating by manipulating a specific set of brain cells? Read it to believe it here
3. Every day doctors and scientist are working hard to find ways to make life easier and last longer for all of us. Here are just some of the new medical breakthroughs we can look forward to in this year ahead.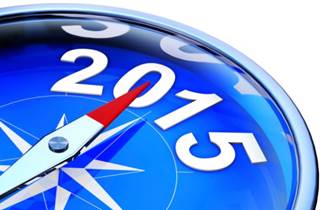 4. No president ever has it easy. As the years go by, more people are born, needs rise, crime rises, and hopes for change and peace rise. Lets see what President Obama's Top 50 Accomplishments were
Losing weight isn't easy. There are many steps to getting there. I fight a daily battle myself. Giving birth to six amazing children while also suffering six miscarriages takes a toll on a womans body. Many of wish we could just blink our eyes and the weight would just melt away. This is far-fetched and unrealistic. So we look for articles to read, food to eat and any type of exercise that will help bring the weight down and hopefully keep it off. No one thing will work on its own.  I would like to share with you some articles and recipes that will at least educate you and help you decide what's next in your fight to stay "fit and healthy".  Good Luck! Felina Silver Robinson
1. Why caloric restriction alone won't help you live longer
2. To Your Good Health: Next steps on weight-loss journey
3. Overcoming Obesity – and Making it Last
Even a modest weight loss can improve overall health.
4. Think you're eating healthy? You're probably not.
5. Lose Weight Fast: How to Do It Safely
Sick of crash diets and fad diets? Follow these healthy tips.
What kind of exercise — and how much — is best when you're trying to lose weight?
9. 
13 Fat Releasing Foods to Lose Weight Fast
Liz Vaccariello, author of The Digest Diet, explains how you can lose weight fast by eating foods you already shop for, as certain foods, actions, and activities can gently shift your body into fat release mode.
Not all insect repellents are created equal. Here's how to avoid getting eaten alive.
2. Back pain: the spiralling effects of a problem no one can see
3. Are saturated fats as bad as we have been led to believe?
4. Soldiers surprisingly resilient to PTSD after Iraq and Afghanistan
5. Just one binge drinking session may harm health
6. Minnesota tops in senior health, study says
7. Mental health system needs overhaul: Your Say
8. Red wine and chocolate for better health? Maybe not
9. Vitamin E-rich oils linked to lung inflammation
10. Cheaper Food May Be Fueling U.S. Obesity Epidemic
Americans spend just one-tenth of disposable income on food, an historic low, study finds
1. The Power of 'Thank You' and 'I'm Sorry'
2. Video: ICTMN's Man on the Street: How Many Tribes Are There?
3. 5 Super Bowl XLVIII Bets: The Good, the Bad and the Ugly
4. Navajo Nation Council Approves Junk Food Tax to Fight Obesity
Flickr Creative Commons/Rupert Ganzer
5. Let's Get 'Sirius' About the Dog Star, Sky's Brightest Twinkler
Sirius, the Dog Star or Wolf to many cultures across time, as seen through a very modern telescope.
6. The U.S. Has Abandoned Natives
7. Officials Will Not Be Charged in Peru's Forced Sterilization Program

Karel Navarro/AP
Former Peruvian President Alberto Fujimori
8. Punxsutawney Phil Gets His Pre-Super Bowl 15 Minutes of Groundhog Day Fame
Today the groundhog will stick his head out of the ground and, hopefully, will not run right back in.
9. Goodell Defends R-Word in Pre-Super Bowl Press Conference
10. Troy Eid: Violence, PTSD Are Killing Native Youth
AP Photo/Anchorage Daily News, Erik Hill
Chair Troy Eid, right, addresses the audience as fellow commissioners Ted Quasula, left, and Carole Goldberg of the Indian Law and Order Commission review a section of their report at the 23rd Annual BIA Tribal Providers Conference on Wednesday, December 4, 2013, at the Dena'ina Civic and Convention Center in Anchorage, Alaska.
11. Inside the Latest Stalled Carcieri Fix
Sen. Dianne Feinstein (D-Calif.), left, and Sen. Maria Cantwell (D-Wash.) sat together during the State of the Union address last week.
12. The BIA's Cobell Land Buy Back Plan Is a Mess
13. Peru's Amazon Jungle: Rich, Lush and Worth Saving
Boating on the Rio De Madres Dios in the Amazon jungle in Manu, Peru.
14. New Mexico-Arizona Tribal Ski Programs Help to Heal America
Olympian Suzy "Chapstick" Chaffee (middle) teaches Jason and Jayla Abeyta (Ohkey Owingeh/San Juan Pueblo) how to joyfully fly like eagles on skis down Pajarito Mountain.
15. Big Lagoon Rancheria v. California: The Latest Threat to Tribal Land
16. A World Conference on Indigenous Peoples With No Indigenous?
17. Native History: 'The World's Fastest Indian' Opens in Theaters
New Zealand's Burt Munro in 1962.
18. 'NotYourMascot' Trends on Twitter Over Super Bowl Weekend [37 Images]
19. Native American Fans Celebrate Seattle Win, Shocked by Denver Loss
Associated Press/Seth Wenig
A Seattle Seahawks fan celebrates as the Seahawks come up with a safety against the Denver Broncos the NFL Super Bowl XLVIII football game Sunday, Feb. 2, 2014, in East Rutherford, N.J.
20. Coca-Cola's 'America the Beautiful' Super Bowl Ad Causes Stir
Coca-ColaCompany.com