Archives For Environmental Health
1. Tulane biologist asks: How does lead affect New Orleans' birds?
2. 'Green burials' are on the rise as baby boomers plan for their future, and funerals
Portland's fluoridation battle shows how tricky it is to integrate science into debates that have as much to do with values as policy.
4. Drought leads to contamination in Duncan's water supply
Officials in Duncan, Oklahoma, notified residents that the city's drinking water had violated federal purity standards. City officials say the problem is the result of a prolonged drought that has left city reservoirs several feet below normal.
5. California water officials aren't following own call for conservation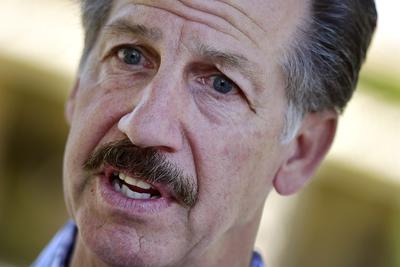 6. NC coal ash spill provokes state regulation, but activists criticize law
While the state's coal ash management law is unprecedented, environmentalists say it should be stricter
7. U.S. farmers latest to sue Syngenta over GMO corn rejected by China
8. South Sudan: children bear brunt of man-made disaster
Despite aid agencies' efforts, the world's newest nation is on the brink as its leaders fight for the spoils of power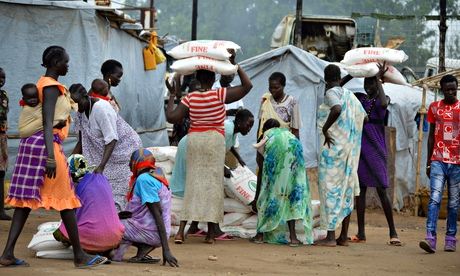 9. Islamic State jihadists are using water as a weapon in Iraq
11. Methane emissions soar in drilling boom
Study finds big rise in emissions of methane
12. Under Pressure, Texas to Install Air Monitor in Heavily Fracked County
Investigation by ICN and the Center for Public Integrity helped spur Karnes County commissioners to think seriously about fracking's toxic air emissions.
13. Facing Threat From Pot Farms, West Coast Fisher Proposed For Endangered Species Protection
The U.S. Fish and Wildlife Service has proposed listing the fisher as "threatened" under the Endangered Species Act. Its populations were first damaged by trapping and logging, and now face a threat from rat poison used by illegal marijuana farms. | credit: Washington Department of Fish and Wildlife
14. Manure fertilizer increases antibiotic resistance
Faeces from antibiotic-free cows helps resistant bacteria to flourish in soil, puzzling researchers.
15. Study: Extra $22.5B a year in environmental gains for Chesapeake region if cleanup proceeds.
16. U.S. foods labeled 'natural' often contain GMOs, group reports
17. BPA Exposure During Pregnancy Linked to Lung Problems in Children
1. Old Incinerator and New Cancer in Coconut Grove
2. Are secret, dangerous ingredients in your food?
3. In latest blow to Pebble prospect, mining giant Rio Tinto is pulling out
4. Environmental SWAT team tests runoff to nab polluters
5. U.S. sailors sue Tepco for $1 billion over alleged radiation exposure
Crew members wash the flight deck of the USS Ronald Reagan in an attempt to remove radiation deposits on March 23, 2011. Sailors aboard the aircraft carrier, in the Pacific Ocean off the coast of Tohoku, had taken part in a rescue mission transporting supplies to evacuees and survivors following the Great East Japan Earthquake and tsunami. | AP
6. Northern Europe hit by most bee deaths – EU study
Award-winning photojournalist Peter Essick spent 25 years traveling around the world, documenting environmental threats portrayed in his book, Our Beautiful, Fragile World.
Pesticide sprayers apply fungicide to a tobacco crop near Jalapa, Nicaragua.
Marla Cone, Editor in Chief, Environmental Health News, March 17, 2014
When U.S. photojournalist Peter Essick visited India and China for the first time, he was struck by how different life there was compared with American cities. But when he returned almost two decades later, he found the changes "staggering." Bangalore now reminds him of the Silicon Valley, and Beijing and New Delhi are smoggier than anything he had ever encountered at home.
A boy looks out against a backdrop of old mines in Butte, Mont., near one of the nation's largest Superfund sites.
"Development and a high standard of living – which most people around the world view as desirable – come at a cost," he said.
An award-winning frequent contributor to National Geographic, Essick spent 25 years traveling around the world, documenting environmental threats portrayed in his book, Our Beautiful, Fragile World.
In this slideshow of photographs hand-picked for EHN, Essick portrays the wide variety of environmental health problems that have afflicted people and ecosystems from Ho Chi Minh City to Lake Erie.
One of his biggest challenges was to find ways to illustrate health problems that are often internal: People are exposed to a variety of pollutants and chemicals that can build up in their bodies, their food and their environment. "Overall, I believe we are going to find out that the chemicals in products that we all use every day are a factor in many of the documented increases in health problems," he said.
Essick, who lives in a suburb of Atlanta, worked with experts and environmental groups to locate the best places to photograph lead exposure, pesticide spraying, e-waste, urban runoff and many other issues. He said he gets many of his ideas from EHN's daily roundups of environmental news from around the world.
"The problem of lead poisoning is one environmental health problem that I believe is much larger than most people realize. It is also tragic because it most affects children," he said.
"I have returned to [India and China] recently and the changes are staggering. It seems that it is unchecked, rapid economic development that causes the most harm to the environment." –Peter Essick    Of all the places he's traveled on all seven continents, Essick is most concerned about the health of people exposed to severe air and water pollution in China and India.
"I have returned to both countries recently and the changes are staggering. It seems that it is unchecked, rapid economic development that causes the most harm to the environment," he said.
He first traveled to India in the mid 1990s, then returned recently to photograph an e-waste recycler for a National Geographic article, High Tech Trash.
"My first trip to India I went to rural area in Punjab where they play a lot of field hockey. Maybe it was because I was living in Brooklyn at the time, but the trip felt like an escape from the rat race. I really liked the villages, the people and the food," he said. "On the trip 20 years later I still liked the people and the food, but I felt that the pace of life had changed to almost completely the opposite from what I had fondly remembered. The smog in New Delhi was terrible and Bangalore was much like visiting a large American city. The pace of life was fast and everything was very expensive. I see why Bangalore is compared to Silicon Valley."
Essick recently traveled to China for National Geographic's Fertilized World, published last year. During his first trip there, in 2000, he shot photos for a piece on freshwater threats.
"When I went back it seemed that there was much more water and air pollution. Even in rural areas there was lots of construction going on. In the larger cities like Beijing and Shanghai there were fewer Chinese riding bicycles, and many more American companies and western amenities available," he said.
The pace of economic and environmental change in China is unprecedented; it recently surpassed Japan as the world's second largest economy, and could outgrow the United States by 2028. Its pollution reminds Essick of images he's seen of U.S. steel mills and smelters, which arose during the Industrial Age of the mid-1800s.
"Why would anyone want to live in a city where you have to wear a mask to go outside and you can't drink the water? It is hard for me to fathom, but the USA also went through a period of development where you grow fast and clean up later," Essick said.
"I have seen the photos of the steel mills in Pittsburgh a hundred years ago, and I'm sure there was no pollution control on the stacks then. But the development going on now in China and India is unprecedented and I'm sure is having serious health effects on their citizens."
Peter Essick has produced 40 feature articles for National Geographic. He recently was named by Outdoor Photography magazine as one of the world's most influential nature photographers. Learn more about Essick's work at his website. Read a review of Our Beautiful, Fragile World here. And read a piece about his work in National Geographic here.
EHN welcomes republication but we require credit to Essick for all photos and mention of his book, Our Beautiful, Fragile World. If you use any part of our article, please attribute to EHN and link back to it here.
For questions or feedback, contact Editor in Chief Marla Cone at mcone@ehn.org.
17 March Pollution within: Portraits of environmental health. Award-winning photojournalist Peter Essick spent 25 years traveling around the world, documenting environmental threats portrayed in his book, Our Beautiful, Fragile World. In this slideshow of photographs hand-picked for EHN, Essick portrays the wide variety of environmental health problems that have afflicted people and ecosystems from Ho Chi Minh City to Lake Erie. Environmental Health News.
11 March On display in the Senate: Climate change, illustrated. As Senators warned Monday night of the dangers of climate change, staffers prepared images from photojournalist and Daily Climate contributor Gary Braasch to bring the issue to life. Daily Climate.
10 March Election 2014: Climate change versus the oil boom. Record-breaking domestic oil production is likely to swamp any effort to inject climate concerns into 2014 mid-term elections – and could even cost Democrats the Senate. Daily Climate.
7 March Armed with arm candy: Bracelets can detect people's chemical exposures. Wristbands are the accessory of choice for people promoting a cause. And the next wave of wrist wear might act as a fashionable archive of your chemical exposure. Environmental Health News.
7 March Energy industry to hog the rails, shutting out farmers – report. Western growers trying to get grain to market fear they'll be shut out as oil and coal companies increasingly turn to rail to transport energy. Daily Climate.
6 March Soot success: Clean air within reach nationwide – but not for long. Later this year, for the first time ever, people in Riverside, Calif. – and throughout the nation – will breathe air that meets an annual health standard for fine particles, a feat considered inconceivable just a decade ago. But the victory will be short-lived. The U.S. Environmental Protection Agency is about to begin enforcing a new standard for the pollutant known as PM2.5.Environmental Health News.
3 March Opinion: Thar she blows! The whale oil myth surfaces again. Petroleum didn't undercut the whale oil industry, and an unfettered free market didn't create the petroleum industry. To use imaginary history to degrade discussions about energy policy is about as historically irresponsible as it gets. Daily Climate.
25 February Canada's whale whisperer: Scientist will keep telling tales of his ocean Environmental Health News chats with scientist Peter Ross who lost his job last year after Canada's Harper administration axed contaminants research at the Institute of Ocean Sciences. Last week the Vancouver Aquarium announced that Ross will be the founding director and chief scientist of the aquarium's new Ocean Pollution Science Program. Environmental Health News.
20 February Yellow pigments in clothing, paper contain long-banned PCB. Throwing on pajamas and curling up with a magazine could mean exposure to chemicals banned several decades ago. New, unpublished research has found that traces of polychlorinated biphenyls – banned in the United States 35 years ago – are leaching out of clothing and printed materials from around the world. Environmental Health News.
18 February Essay: Males' chemical vulnerabilities challenge a stereotype. Contrary to cultural assumptions that boys are stronger and sturdier, basic biological weaknesses are built into the male of our species. These frailties leave them more vulnerable than girls to life's hazards, including environmental pollutants such as insecticides, lead and plasticizers that target their brains or hormones. Several studies suggest that boys are harmed in some ways by these chemical exposures that girls are not. It's man's fate, so to speak. Environmental Health News.
14 February Warming sends no love to Olympic bidders. All five cities vying to host the 2022 winter games could face some of the warmest weather they've ever seen when the Olympics open, according to a Daily Climate analysis. With athletes at the Sochi games complaining about mush, a peek at what climate models are predicting might be prudent when picking host cities in the future. Daily Climate.
13 February New BPA experiment finds no low-dose effects, FDA says. A new experiment by scientists at the U.S. Food and Drug Administration has found that bisphenol A does not affect the health of rats fed low doses. Other scientists say the study is flawed. Environmental Health News.
12 February Polar plight: Flame retardant in Antarctic comparable to urban rivers. Antarctica is not untouched by contaminants. Penguins, fish, sea sponges and even worms there are contaminated with flame retardants. In some sediment at McMurdo Sound, one widely used chemical was found at levels similar to those found in urban rivers. Research stations are the apparent source. Environmental Health News.
11 February The Daily Climate is hiring a climate science reporter. We're hiring! The Daily Climate is looking for an experienced reporter to cover climate change and climate science. Interested? Contact publisher Peter Dykstra at pdykstra@ehn.org. Daily Climate.
10 February Opinion: Time to look beyond the UN climate negotiations. A top-down, consensus-driven process involving 195 negotiating parties isn't likely to slow greenhouse gas emissions. Society's success curbing nuclear weapons offers a better paradigm. Daily Climate.