Archives For Diet
Not all insect repellents are created equal. Here's how to avoid getting eaten alive.
2. Back pain: the spiralling effects of a problem no one can see
3. Are saturated fats as bad as we have been led to believe?
4. Soldiers surprisingly resilient to PTSD after Iraq and Afghanistan
5. Just one binge drinking session may harm health
6. Minnesota tops in senior health, study says
7. Mental health system needs overhaul: Your Say
8. Red wine and chocolate for better health? Maybe not
9. Vitamin E-rich oils linked to lung inflammation
10. Cheaper Food May Be Fueling U.S. Obesity Epidemic
Americans spend just one-tenth of disposable income on food, an historic low, study finds

Spending time in the bright morning light may help you slim down, new research suggests.
The small study found that people exposed to more light earlier, rather than later, in the day tended to be leaner than their peers.
"We were very interested in looking at the relationship between lighting and how that may be affecting your weight," explained study senior author Dr. Phyllis Zee, director of the sleep disorders center at Northwestern University Feinberg School of Medicine in Chicago.
"This is an early study, but we did indeed see a fairly robust association between the amount of light and the timing of light, and weight," noted Zee. However, she was quick to point out that the study only found an association between early light exposure and lower weight, not a cause-and-effect link.
The study included 54 adults. Twenty-six were male, and the average age was 31. A special monitoring device — worn on the wrist — measured light exposure, sleep mid-point and duration of sleep for seven days.
Weight and height were self-reported. The researchers calculated body mass index (BMI) from those self-reported measurements. BMI is a rough estimate of a person's body fat. The participants also kept food logs during the seven days they wore the monitoring device.
Zee said the strongest association was seen in people exposed to light that was at least 500 lux, which is the equivalent of a well-lit indoor room. Outside on a sunny day provides 1,000 lux or higher, while most indoor rooms are about 200 to 250 lux, according to Zee.
But, the timing of the light also mattered. Those who were exposed to brighter light earlier in the day were the slimmest.
"For every hour later in the day that you reach 500 lux that translates to an increase of 1.28 BMI. The earlier the light exposure, the lower the BMI," said Zee.
There are a number of ways light might influence weight. One is by altering circadian rhythms — the body's internal time clock — to allow for better sleep. Morning light might also affect hormones that influence appetite regulation and metabolism, Zee said.
Even after the researchers controlled for other potentially slimming factors such as caloric intake, sleep duration/timing and the possibility that people getting early light exposure might be more active, light exposure still seemed to account for 20 percent of BMI, according to the researchers.
Does that mean people who live in sunnier climates would be thinner than their colder counterparts? Maybe, said Zee, though they didn't include such a comparison in the current study. "People tend to lose more weight in the summer, when you're getting more light earlier in the day," she added.
Zee recommended between 20 minutes and 30 minutes of bright morning light between 8 a.m. and noon.
"Whenever possible, be exposed to early light," she said. "Walk to work if you can. Bright, outdoor light will be way above the 500 lux. If you can't get outside, work near a window. If you can't get near a window, at least make sure your work environment is well-lit," Zee added.
Jaclyn London is senior clinical dietician at Mount Sinai Hospital in New York City. She said that the "researchers raise an interesting question, but the study is very small and relied on self-reporting of diet and weight. There was no study intervention either, so they weren't able to prove causality," London noted.
"However, I do think there's some evidence here to suggest that the impact of light may influence metabolic changes and possibly play a role in BMI. And, with 67 percent of Americans being overweight or obese, it's certainly an intervention worth looking at," London said.
The study was published April 2 in the journal PLOS One.
More information
Read more about the connection between weight and sleep from the National Sleep Foundation.
1. When the Mohawk Lacrosse Team Played at the Olympics
Source: Library and Archives Canada
The Native lacrosse players in this photo did not play at the 1904 Olympics — but the generation that followed them did. The Library and Archives Canada describes the image as 'Men from the Mohawk Nation at Kahnawake (Caughnawaga) who were the Canadian lacrosse champions in 1869.'
2. Hardcore Version of Olympics: the Arctic Winter Games in Fairbanks
Logan Clow/Daily Herald-Tribune
A snowboarder grabs some air at the slopestyle event during the Arctic Winter Games Trials.
3. Watch an Asteroid the Size of Three Football Fields Rush Past Earth
Asteroid via artist's rendering.
4. Is Jason Momoa of 'Game of Thrones' the Next Great Native Star?
Actor Jason Momoa as Phillip Kopus in the Sundance Channel series 'The Red Road.'
5. Administration Agrees to Fully Pay Tribal Contract Support Costs
Indian Health Service Acting Director Yvette Roubideaux
6.4 Fast-Food Marketing Tactics Parents Can Adapt to Improve Kids' Health
Courtesy Cornell Food & Brand Lab
7. Mills Kills Passamaquoddy-State Elvers Agreement
8. Olympic Star T.J. Oshie's Girlfriend, Lauren Cosgrove, Also a Gold Medalist
T.J. Oshie and his girlfriend, Lauren Cosgrove.
9. New Digs in the Sonoran Desert: Tohono O'odham Members Line Up to Live in Villages
One of the 14 newly-constructed homes in the Tohono O'odham San Xavier District
10. Are Pedophiles Getting Free Pass in South Dakota?
Courtesy Survivors Network of those Abused by Priests (SNAP)
Brother Francis Chapman, or "Chappy," (labeled "12") and Paul Frey ("27"), both deceased, were accused of abusing children in their care at St. Francis Mission, on the Rosebud Sioux Reservation, in South Dakota. Recently, Father Clarence Vavra, now of Minnesota, has confessed to abusing boys while at St. Francis in 1975, according to Ken Bear Chief, a paralegal and investigator with Tamaki Law Firm, in Washington State.
11. Preserving Indigenous Democracy
An Indian of the Tarahumara Mountains in northern Mexico in January 2012.
12. Coast Salish Nations Unite to Protect Salish Sea
13. Sacred Site Advocates Ask Senate to Heed Keith Harper Concerns
1. The Nutrition Source Update
2. 10 Ways to Boost Your Exercise Motivation
3. Sleep: What's Your Sleep Personality?
4. Slideshow: 10 Skinny Cocktails
5. WebMD Food & Fitness Planner
6. Deadly bird flu surges in China as millions travel
7. Reducing fever can aid spread of flu
8. High-protein diets may increase risk of kidney disease
9. Greater experience causes older brains to slow down, study shows
1) Sunday, January 5
Susie Cushner 
Tuscan Pot Roast
Cook the meat slowly in a mixture of tomatoes, wine, onions, celery, carrots, and garlic.
You might also enjoy these links:
2) It's no longer New Year's Day, but I just love this recipe!
3) Woman eats only Starbucks food for a whole year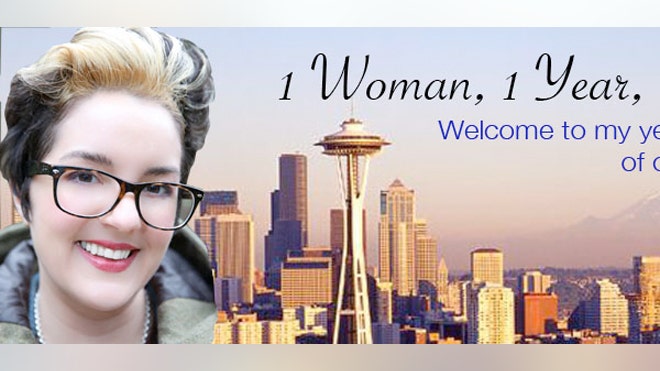 4) Local Food in Every Shopping Cart
5) THE ABBEY
One of the greatest new places in the Town of Brookline and the perfect late night neighborhood spot.
Visit The Abbey
1657 Beacon Street, Washington Square, Brookline, MA 02445
617-730-8040 • No reservations • Email us
Monday – Sunday: 11:00 AM – 2:00 AM
By Diane MapesTODAY contributor
Fitness fads come and go. And sometimes, they inexplicably come galloping back again (we're talking to you, Prancercise). Some exercise trends could use a little nudge toward the door, though, like family members who stay too long after the holidays. Herewith, a handful of hot fitness fads that have overstayed their welcome for one reason or another. Maybe they've caused too many injuries. Maybe they're just too silly to deal with anymore. Whatever the reason, we'd love to say goodbye to these wacky fitness fads in 2014.
Pole dancing. Yes, it takes skill, balance and coordination to spin around a pole upside down. And sure, it's probably a heck of a workout. But aside from the fact that you're expected to perform this "sport" in your underwear, pole dancing is risky (in some cases, devastatingly so). Pole dance forums regularly allude to bumps, bruises, cracked ribs and broken toes, says Dr. Ryan Stanton, a Lexington, Ky., emergency room doctors. That's just the start, says Stanton, who's also seen back, ankle and wrist injuries. "The majority of injuries are associated with falls," he says. "And there's also a risk of skin infections like strep and staph if the pole hasn't been adequately sterilized." Eww.
Yoga mash-ups. "Yoga's not good enough on its own any more," says Stanton, a spokesperson for the American College of Emergency Physicians or ACEP. "Now you have to turn up the temperature or do it on a paddleboard." Or do it naked while suspended from the ceiling in a white "anti-gravity" bundle. Aside from being just plain silly, some of these yoga mash-ups can be risky. Stanton says he's treated people who've passed out in hot yoga classes and warns that the practice can be dangerous for people with heart disease. Stand-up paddleboard or SUP yoga also carries a risk — of ending up in a video like this.
Gas mask training is like "being strangled while you exercise." This is a fitness goal?
Gas mask training. It's not just for firefighters and members of the military anymore. Now, regular old gym rats are getting their Darth Vader on by donning specialized — or Army-Navy surplus — gas masks in order to train for high altitude runs/climbs or restrict their oxygen intake for a much tougher workout. While proponents rave about the results (they also readily admit to "seeing stars"), Stanton compares the practice to "being strangled while you're exercising." Are you sure you want to run on a treadmill with that thing on, people?
Backwardsrunning. Also known as reverse running, retro running or "gninnur" (Yes, that's "running" spelled backwards), backwards running may have gotten its start as a rehab exercise for athletes with pulled hamstrings. Today, though, it's a trend, with races, a world champion and even an attempt to make it an Olympic sport. "That one's really crazy," says Jason Karp, an exercise physiologist from San Diego. "Humans are not meant to walk backward. It's not how we're designed. My major concern is that you'd trip and fall." Not to mention strain your neck from looking behind you every three seconds.
Stiletto workouts. Fans of this "fitness" fad say working out in sky-high heels can strengthen your core, improve your balance and give you toned, taut legs. But Neal Pire, an exercise physiologist and fellow of the American College of Sports Medicine, call this fitness craze — dubbed the "the world's worst workout" by Prevention Magazine — unnatural. "When you wear high heels, you're shortening your Achilles tendon, throwing off your center of gravity and putting stress on your lower back. And then there's what happens in your feet." ER doc Stanton is more blunt: "Anything in stilettos is an ankle injury waiting to happen," he says.
JESSICA RINALDI / Reuters
Competitors swim through mud underneath electrified wires during a
Tough Mudder
race. Live wires and water — good combo.
MOB races. "Mud, obstacle and beer" endurance challenges like the Tough Mudder and Warrior Dash have inspired many a couch potato to get off their duff — at least for the weekend. But it doesn't come without a cost. A study by the ACEP found that a single competition last June resulted in 38 ER visits for everything from chest pain to dislocated shoulders to head and face injuries to electrical burns to paralysis. Even worse, there have been a handful of deaths. "This is a really high risk activity," says Stanton. "People train for marathons but Tough Mudders attract people who have no intention of training — they just want to get out and run in the mud. It's risky enough for the person in good shape, much less someone who hasn't run 3 miles in the last year."
Face plant! Exercise ball falls
Stability ball stands. Balance or stability balls have been a fixture at gyms for years. But lately, more and more people aren't just using them for crunches or stretching, but for hot dog moves like standing atop a ball while doing bicep curls or shoulder presses. Can you say recipe for disaster? "I've seen contusions to the sacrum and lower back," says Stanton. "I've seen people hit weight machines, hit benches, hit other people." Stanton calls the tendency to push the fitness envelope "testosterone syndrome" or the "jock effect." "People get to a gym and try to do more than they're capable of," he says. "But gravity always wins the day."
By Ray Price
Director of Safety, Southcoast Hospitals Group
Let's be honest about it: The holiday season isn't just about family get-togethers and renewing old acquaintances.
This time of year is for cooking and eating wonderful things, such as the turkey feast with all the trimmings that is the focal point of the Thanksgiving holiday.
And while we should be looking forward to sharing the holiday meal with our families, we should remember to be extra careful as nearly 50 percent of all house fires across the U.S. start in the kitchen.
Care should always be taken while working in the kitchen, but we should be extra vigilant around the holidays.
Preparing the Thanksgiving meal often is a group project, with many people in the kitchen to help with the chores. And where there's a crowd and noisy chatter, there's a greater chance for an accident to occur.
In an effort to ensure a happy and safe turkey day, we offer the following kitchen safety tips:
Make sure your cooking appliances are in good working order.
Start your holiday cooking with a clean stove and oven, making sure old grease or food spills are cleaned up to lessen the chance of a flare-up.
Keep kitchen clutter and loose clothing away from stove burners.
Turn pot handles in toward the rear of the stove, out of your child's reach. If the handles are allowed to stick out over the stove, they could be grabbed by a child, spilling their contents and causing burns.
Never leave cooking food unattended.
If the contents in a pot or pan catch fire, do not touch or try to move the pot or pan as you may spread the fire or burn yourself. Extinguish the flames with a metal lid or larger pot.
Never use water on a grease fire. Extinguish the flames with a metal lid or larger pot.
Use pot holders to prevent burns. If you are burned, do not use ice, butter or other substances on the burn. Ice can damage the skin, and butter or other substances can trap the heat in. Instead, let the burn cool off under a steady stream of cool tap water and seek medical assistance if necessary.
Keep holiday decorations away from heat sources such as stoves, candles or heaters.
In the event of a fire or medical emergency, always call 911.
Have a safe holiday!