Archives For Health
1. Colorado researchers probe Parkinson's disease causes, treatments
2. Dubbed Terrorists, Mayans Fight Back Against Guatemalan Mining Projects
3. Desperately Dry California Tries to Curb Private Drilling for Water
4. Large 'dead zone' signals more problems for Chesapeake Bay
5. Asbestos: The Killer That Still Surrounds Us
6. Dialing Back On Cell Phone Waste
Academics and technology firms seek to reduce the growing problem of
electronic waste from old cell phones
7. Food security faces growing pest advance
8. Cowichan's peaceful waters hide a growing threat
9. California drought: Why doesn't California build big dams any more?
New Melones Dam on the Stanislaus River near Sonora.
(AP Photo/Bureau of Reclamation, File)
10. Dumpster dining: Environmentalist raises awareness about food waste
11. Thailand heading for a waste crisis
12. More Than 1,000 in Aceh Protest Ban on Illegal Gold Mining
Fish Deaths: Miners in Aceh dispute claims that their activities cause
destruction to the environment
13. Bacteria offers bowel cancer clue
14. There were 13 new nesting territories where eagles had not been
15. Puget Sound's endangered killer whales continue decline
Number of whales drops to 78, a figure not seen since 1985, with two deaths
this year and no new calves since 2012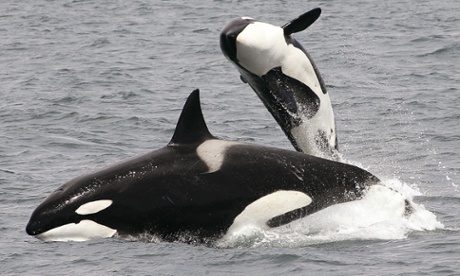 1. Tohono O'odham Life in Video Thanks to Mel Ortega and TOHONO TV
The family trio that makes up TOHONO TV, from left, Destiny Josemaria,
Mel Ortega, Alexis Johnson.
2. Honor the 4th World: An Alternative to State Domination
3. Palin's Redskins Rant: Using a Political Football to Silence a People
AP Photo/Charlie Neibergall
Former Alaska Gov. Sarah Palin speaks during a campaign rally for Iowa
Republican Senatorial candidate Joni Ernst, Sunday, April 27, 2014, in
West Des Moines, Iowa. (AP Photo/Charlie Neibergall)
4. Begay, Tiger Woods Douse Oneida Nation CEO for ALS Ice Bucket Challenge
Ray Halbritter, CEO of Oneida Indian Nation and Mark Rolfing are doused in ice-cold
water for the ice bucket challenge.
5. Draft U.N. Climate Report Says Most Fossil Fuels Should Stay in Ground
6. Why Is Pope Francis Protecting a High-Ranking Pedophile?
AP Photo/Andrew Medichini
7. Chickasaw Nation to Host Native Voices Exhibit
8. Female Tribal Officer Caught Tazing Native Man 17 Times Is Indicted
9. Even in Australia, Reality TV Stars Get Into the Cultural Appropriation Act
Could you not do this? We'll give you a Vegemite sandwich…
10. More Briny Wastewater Spills into Fort Berthold Soil
Tyler Bell/Associated Press file photo
The briny wastewater spill discovered on Friday August 22 is not as severe as
the million-gallon spill depicted in this July 10, 2014, photo of saltwater leaks
into a stream from a massive saltwater spill from an underground pipeline on
the Fort Berthold Indian Reservation near Mandaree, N.D.
11. Labor Day Pow Wow Weekend Planner
12. First Nations Fisherman Donates 500 Sockeye to Vancouver Homeless
One of the 500 salmon donated to a homeless encampment and several groups
in Vancouver's Downtown Eastside by aboriginal fishermen.
My ThrowBack Thursday Poem/Photo of The Day
(08/28/14)
Jasmine (2) kissing Lea (24 hours old) on the head "
A Sister's Love
"
Every day I watched moms belly grow bigger and bigger
She told me my sister lay inside
Just waiting until the day she could come and meet us
Until then
She would eat and grow
And
Toss and turn
And
I would wait and wait
Every day I kissed mommies belly
You inside there
Were already my friend
I couldn't wait until you could talk to me
But First you had to come out
On one Spring day
It finally happened
Mom went to the hospital
Leaving us at home
With her best friend
The next thing we knew
There you were
So tiny
Everyone scared to hold you
I didn't care
I just wanted to kiss you
You looked like one of my toy dolls
But I knew you were my sister
Mom said
I would sit there and talk to you
Forever and ever
I know it's because I loved you
Because you're my sister
For the rest of our days
Through thick and thin
Good times and bad
We'll always be together
I'll love you forever
Copyright 2014
"A Sisters Love"©
Felina Silver Robinson