Archives For Farmers
1. Now Is the Time to Plant Fava Beans, the 'Giddy' Legume
"Fava beans are high in protein and fiber. They are also especially rich in vitamin A, vitamin C, potassium and iron. Favas even contain L-dopa, a precursor to dopamine, a neurotransmitter in the brain responsible for regulating mood and libido," says Dr. Andrew Weil.
2. Coming Home to the Cheyenne River Reservation, in Photos
3. Native Men Dating White Women: You Got a Problem With That?
4. Mexico Self-Defense Forces Inspired by and Include Indigenous Guards
A Mexican army soldier talks to armed members of a local self-defense group wearing white T-shirts with the slogan "For a Free Aquila" in the town of Aquila, Mexico, early Wednesday, July 24, 2013. Mexico's rough western state of Michoacan, where Aquila is located, is proving just as tough a thorn in the side of President Enrique Pena Nieto as it was for his predecessor after gunmen believed to be working for the Knights Templar cartel launched a coordinated series of a half-dozen ambushes on federal police convoys last Tuesday followed by yet another self-defense group that has sprung up to fight against the Knights Templar.
5. Excited for Super Bowl XLVIII! 10 Pics of Native Fans Rooting for Denver or Seattle
6. Mysterious Mercury, Invisible Super Moon Tease Sky Watchers
The sun and Mercury, in an artist's depiction. Mercury is the first planet from the sun, so it is normally cloaked by the sun's rays. But not for the last week in January 2014.
7. Notes From A Single Mom: It's January. Time To Call Your Divorce Lawyer.
AP Photo/David B. Parker, File
This Oct. 25, 1995 AP file photo shows Toni Tennille, left, and Daryl Dragon, the singing duo The Captain and Tennille, posing during an interview in at their home in Washoe Valley, south of Reno, Nevada. Court documents filed by Tennille in Arizona say that her marriage to Dragon is irretrievably broken and cannot be reconciled. The two have been married for more than 38 years. The popular 1970s pop duo's hits include "Love Will Keep Us Together," which earned a Grammy for record of the year in 1975.
8. Fiery Death, Icy Tomb: Toll Rises After Old Age Home Burns in Quebec Town
AP Photo/The Canadian Press, Jacques Boissinot
Firefighters work at the scene of a senior's residence fire on Thursday, Jan. 23, 2014 in L'Isle-Verte, Quebec. The fire raged through the seniors' residence, killing at least three people and leaving about 30 unaccounted for. The massive fire in the 52-unit complex broke out around 12:30 a.m. in L'Isle-Verte, about 140 miles (225 kilometers) northeast of Quebec City.
9. Quapaw Tribe, Arkansas National Guard Sign MOU For Sacred Places
10. Set New York Free! Legalize Pot!
11. Anaya's Visit to Peltier Boosts Clemency Efforts
On Friday, American Indian Movement member Leonard Peltier, left, was visited in prison by James Anaya, United Nations Special Rapporteur on the Rights of Indigenous Peoples.
12. Ledger Art From the Edge: Terrance Guardipee Remixes a Classic Genre
13. Misty Upham of 'August: Osage County' Speaks Up for Captive Bears
Blackfeet actress Misty Upham is concerned about bears kept in captivity.Sup
1. Great Lakes funding restored
2. A crumbling Sochi hides behind Olympic facades
3. Tobacco exposure boosts kids' risk of hospital visits
Readmittance risk doubles if child with asthma is around secondhand smoke
4. Life on a 'Death River' in Bangladesh
5. Peru's farmers fight climate change using modern and Inca techniques
Mix of meteorological data and ancient water management methods are key to saving pasture from erratic rainfall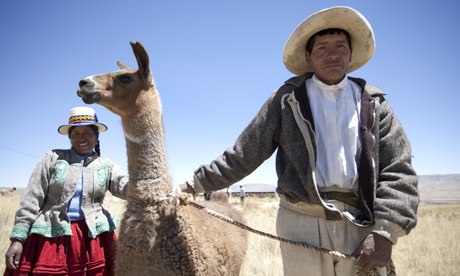 Tipsy turkeys: Henniker N.H. birds fed beer for flavor, size

Read more on these bear drinking turkey's here http://www.usatoday.com/story/news/nation/2013/11/08/tipsy-turkey-beer/3476069/