Archives For Environment
1. Utah suicides linked to air pollution
2. Civil rights advocates despair after decades of agency inaction
3. BP to stop sending petcoke to Chicago
4. Quebec to approve $1.1-billion cement plant without environmental review
5. Cyclone slams into northeast Australia
6. Keep an eye on your city's pollution in real time
7. Think of Earth, not just your stomach, panel advises
8. Regulators: Treat, release Fukushima water to sea
9. Chemical in plastics may alter boys' genitals before birth
10. Huge Exxon Mobil explosion a reminder of refinery dangers
11. Idaho Cleanup Project sees cleaner groundwater
12. Now cleared for landing at airports: Bees
13. Another state goes after microbeads
14. Federal judge rejects BP bid to lower $13.7 billion oil spill fine
15. Battle rises in Florida Keys over fighting mosquitoes with mosquitoes
16. BP oil spill altered soil microbes on gulf beach
17. Governments dither as Delhi chokes on its own air
18. House panel rejects bill to impose buffer zones for pesticides
19. Toxics from Lake Julian plant too high
20. Miffed at the fracking ban, these New York towns hope Pennsylvania might adopt them
Principal Chief George Tiger
The Cherokee Nation recently held an Elder Care Christmas program in Tahlequah.
Head Coach of the Atlanta Dream Michael Cooper coaches rookie Shoni Schimmel during the 2014 season. Cooper has compared Schimmel to former LA Lakers star Magic Johnson.
Photo source: facebook.com/musicontheroadproject
Native-Soul-Rock musician JJ Otero brought some rez flavor to the French film project. Photo source: facebook.com/musicontheroadproject
(L to R) Kyle Blackhorse, Analicia Salas, Megan LaRose, and Jared Massey pose in front of a 12 News van after meeting with News Director Mark Casey at the Phoenix TV station to discuss use of the term "R*dskins" during its newscasts.
Jeff McIntosh/The Canadian Press/AP
An Alberta oil sands installation.
Protagonist Lyle, played by Edsel Pete, on the poster for 'Legends From the Sky'
1. The Life and Times of Dick Motherfucker
2. Student and Business Owner: Check Out Morsette's Cedar Rose Collection

Lori Morsette: Lori Morsette's jewelry ranges from simple to elegant.
3. Former Office Manager to Sentenced for Embezzling From Tribes
4. Photo: People + Rights = Living Forests, Bringing Attention to Climate Change

Courtesy Amazon Watch/Spectral Q
Hundreds of Indigenous Peoples and their allies used their bodies to create a human banner on Agua Dulce beach in Lima, Peru parallel to the UN COP20 climate summit to demonstrate the importance of guaranteeing territorial rights in addressing climate change.
5. Top Native Athletes to Watch in 2015
6. Arctic Drilling Co. Pleads Guilty to Environmental Crimes
U.S. COAST GUARD PETTY OFFICER 3rd CLASS JONATHAN KLINGENBERG
The Arctic drilling rig Kulluk, stranded off a remote Alaskan island in 2012.
7. Washington Football Fans: 'Go Back to the Reservation'; Hundreds Protest R-Word at FedEx Field
Photo courtesy Gregg Deal
A fan of the Washington football team observes protesters Sunday at FedEx Field in Landover, Maryland.
8. EPA's Coal Ash Rule a Good Start But Falls Short: Environmentalists
JULIE JACOBSON/AP File Photo
The Reid Power Plant, which all but abuts the Moapa Paiute reservation, has been emitting coal ash for decades. It is scheduled to close in 2017.
9. 2014: The Year in Arts and Entertainment, Part II
10. The New York Times Publishes Investigative Report About Fort Berthold Leadership
1. Video: Hoopa Home Chef Cooks Up Cauliflower Pizza
Hoopa Home Chef Meagen Baldy shows us how to make a healthy cauliflower pizza.
2. Sacred Blindness I: Only Half the World is Sacred?
Angkor Wat, the front side of the main complex, photographed in the late afternoon, did not make The Daily Eight's list of top religious destinations, but it should have.
3. Why Not Mandate Mandatory CSC Funding?
4. Keepers of the Earth Fund Awards More Than $220,000 in Grants for Indigenous Communities
Courtesy Seminole Sovereignty Protection Initiative
A grant from First People's Worldwide allowed members of the Seminole Sovereignty Protection Initiative to restore a dilapidated Chickee; creating opportunities for future gatherings in the Muscogee Nation of Oklahoma.
5. Pope Francis's New Year's Resolution: Tackle Climate Change
Pope Francis delivers his "Urbi et Orbi" (to the city and to the world) blessing from the central balcony of St. Peter's Basilica at the Vatican, on Christmas Day.
6. Khloe Kardashian Under Fire After Posting Native American Headdress Photo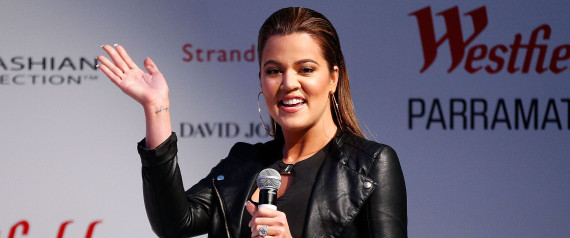 7. Native American Youth: Changing the Narrative (VIDEO)
8. Native Americans in Higher Education Are More Than Just an Asterisk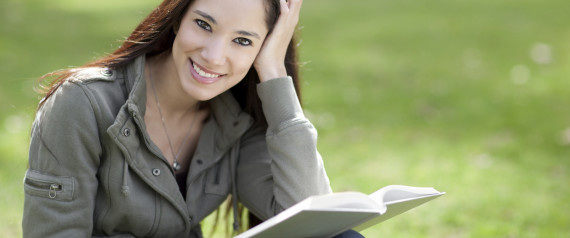 1. Sovereignty Is the Big Winner in New Cuba Deal
2. 10 Things You Need To Know When Being Questioned By the Police
What are some things you should know when stopped by the police.
3. Prepared for the Worst: Alaska Native One of 23 to Attend CDP Training
Courtesy Center for Domestic Preparedness
Edna Savetilik, an Alaska Native from Shaktoolik, Alaska attended the Center for Domestic Preparedness training program in November.
4. Health Advocates Say 'It's Not too Late to Vaccinate' for the Flu
Courtesy Centers for Disease Control
Darius Lee Smith, Navajo, is vaccinated on December 13 at the National Influenza Vaccination Week event in Denver. He is director of the City of Denver Anti-Discrimination Office and adjunct instructor of ethnic studies at the University of Colorado Denver.
5. Native Boxer Wins Women's IBA Crown
Kali Reis, 28, captured the women's International Boxing Association (IBA) middleweight crown in November in Bermuda.
6. Native Cooking: Some Killer Appetizers For The Holidays
This is just one of many examples of the ways to stuff a date. AmeesSavoryDish.com gives an example of a mascarpone stuffed date with a maple drizzle, link below.
7. Native American Man Who Attended Anti-Police Brutality Rally Is Killed By Police Next Day
Photo courtesy Aim Peji Wahuta via Facebook.com
Police say Allen Locke, 30, was shot up to five times by police in Rapid City, South Dakota, Saturday.
8. World's Only Public Two-Spirit Powwow to Celebrate Fourth Annual Event
Bay Area American Indian Two-Spirit (BAAITS)
9. Controversial Law in Brazil Sees Indigenous Clash With Police; Law Fails
Last week the Brazilian Congress shelved a proposed constitutional amendment that would have taken territorial demarcation rights away from indigenous communities following a dramatic protest where police prevented activists from confronting lawmakers.
10. Chickasaw Quarterback Headed to Cotton Bowl, Ignores Snub Speculation
Baylor's Bryce Petty, Chickasaw, is headed to the Cotton Bowl on Jan. 1, 2015.
11. Yakama Nation Sues Army Corps of Engineers in Columbia River Superfund Site Cleanup
Oregon Department of Environmental Quality
Bradford Island Superfund site in the Columbia River.
12. Oil Giant Chevron Cancels Plans to Drill in Beaufort Sea in Canadian Arctic
JOSHUA LOTT/Reuters file photo
Chevron Corp. has withdrawn its application to Canada's National Energy Board to drill in the Beaufort Sea, citing dropping oil prices.
13. Sister Act: Kiowa Artists Keri Ataumbi and Teri Greeves Honored as Living Treasures
Image source: facebook.com/AtaumbiMetals
Silver cuffs with diamonds by Keri Ataumbi. Image source: facebook.com/AtaumbiMetals
14. Ralph Lauren apologizes for Native American ads