Archives For Rape
1. Grandmother celebrates 90th birthday with skydive 
2. BFD: Gas leak caused house blast that sent 11 to hospital
3. 6-alarm fire breaks out at apartment complex
4. Framingham man charged with raping 5-year-old
5. Girl finds pet puppy hanging from tree with noose around neck
6. Men claiming to be police officers force way into home

7. Iranian Killer's Execution halted at last minute by victims parents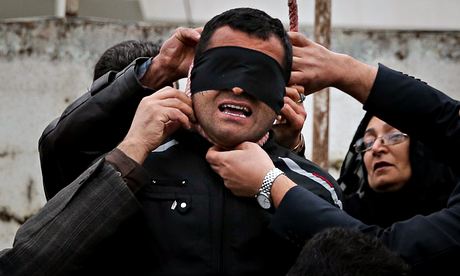 'Evidence doesn't support charges' in Currier case, police say
BOSTON —The man wrongly arrested in connection with a North End sexual assault spoke at a news conference Wednesday afternoon and said someone needs to take responsibility for mistakes that were made.
Charges against Ross Currier, 26, in connection with the February assault were dropped Wednesday morning.
Prosecutors said the continued investigation against him, "reveals that the evidence does not support the charges."
"Our filing is a standard legal device that lays out the evidence and makes abundantly clear our belief that that Mr. Currier did not commit the acts for which police arrested him," Suffolk County District Attorney Daniel Conley said in a statement.
Boston police arrested Currier on the evening of March 10 after the victim of a Feb. 15 assault reported seeing her attacker playing basketball. That man was later identified as Currier, who lives nearby.
At a news conference Wednesday afternoon, Currier was hopeful that the victim would get justice and the real attacker will be found.
"I really want to address the victim and say I still don't know who you are, or what you look like, or where you live," he said. "But I'm sorry for what happened to you. They'll get the guy that did this."
Currier went on to say that even though the charges against him have been dropped someone needs to take responsibility for what went wrong during the investigation.
"It's nice to hear that the charges have been dismissed, but the manner in which they were dismissed is simply unacceptable," he said. "My record should reflect that. I certainly feel someone needs to step forward and take responsibility for what's happened here. Simply brushing it under the rug and acting like it didn't happen isn't acceptable."
Currier said that he is alarmed that the person or people responsible for the mistakes hasn't come forward.
"Someone needs to take responsibility for the mistakes that were made through this entire process," he said. "The lack of due diligence by police and everyone along the way, this could have been prevented. The fact no one has come forward to admit their mistakes to own up to them and to learn from them is alarming."
The victim's identification at the scene, made with 90 percent to 95 percent certainty, gave police probable cause to arrest Currier on charges of assault and battery and indecent assault and battery, investigators said.
Currier provided police with an alibi that was later independently corroborated, investigators said.
In the weeks that followed, investigators reviewed Currier's alibi, performed forensic examinations of his phone and associated cell tower records.
The assailant in the Feb. 15 assault is believed to have used his phone to photograph the victim, and the forensic examination of Currier's phone recovered no photographs — stored or deleted — consistent with the attack, investigators said.
The GPS device Currier was ordered to wear showed that he did not commit a similar North End assault on March 16, investigators said.
The investigation into the Feb. 15 and March 16 assaults is ongoing. Anyone with information on either case is asked to contact the Boston Police Sexual Assault Unit at 617-343-4400. Survivors of sexual assault are urged to call 911 in an emergency and may also contact the Boston Area Rape Crisis Center's 24-hour hotline at 800-841-8371.
Benjamin B. Brause charged with statutory rape
LEOMINSTER, Mass. — A former Leominster and Lunenburg youth football coach has been arrested on charges he sexually assaulted a boy under 14, the Worcester County District Attorney's Office said.
Benjamin B. Brause, 36, of Leominster, was arrested Friday night after an investigation.  He was charged with two counts of statutory rape, and one count of indecent assault and battery on a child under 14.
Brause coached youth football in Leominster from the 1990s to 2008 and, in Lunenburg in 2009 and 2010, the district attorney's office said.
Brause is being held on $100,000 bail and scheduled to be arraigned Monday.
Men charged with beating victims with baseball bats
BARNSTABLE, Mass. — A woman was raped and another woman and man violently beaten with baseball bats during a home invasion in Barnstable early Friday morning, police said.
Justin Garber, 20, of Hyannis, and Steven Roderick, 34, of Hyannis, are accused of breaking into the home through a locked basement door.
The two women and the man at the home were immediately attacked by Garber and Roderick who demanded money, Barnstable police said. One of the women was then sexually assaulted.
The man who owned the home managed to escape and run to a neighbor's house for help, police said.
(NewsCenter 5 is withholding the address of the home, so as to not identify the victims.)
Roderick and Garber, who were found a short distance from the home, were each charged with three counts of armed home invasion and one count of aggravated rape.
Roderick was held on $200,000 bail and Garber was held on $100,000 bail at their arraignment Friday in Barnstable District Court.
Rajat Sharda charged, placed on administrative leave
WORCESTER, Mass. — A Worcester police officer has been charged with aggravated rape, the department said Tuesday.
According to court records, in August 2013 Officer Rajat Sharda allegedly asked a woman what she would do to avoid being arrested, the Telegram.com reported.
The woman filed a formal complaint with police at the time and an investigation had been ongoing since then, the department said.
The woman told investigators that the officer exposed himself to her and raped her digitally, according to court records cited by Telegram. com, and threatened her to keep her quiet.
The woman told police that Sharda said she "better not talk about this and if she did, he would find her, her children and her family," according to the records.
Sharda, who had been on restricted duty during the investigation, was charged with aggravated rape, open and gross lewdness and intimidation of a witness.
His attorney called the charges "outrageous."
Sharda was placed on administrative leave and released on $7,540 cash bail.
Matthew Labrie held on $50,000 bail
LYNN, Mass. — An 18-year-old Marblehead man has been charged with raping three 13- and 14-year-old girls.
Matthew Labrie was ordered held on $50,000 bail after not guilty pleas were entered on his behalf Monday to charges of statutory rape of a child, indecent assault and battery on a child under 14, and witness intimidation.
Prosecutors say police met the Marblehead Veterans Middle School principal early in January after the principal reported learning a student was sexually involved with an 18-year-old man.
Labrie's attorney requested $5,000 because his client had no record and cooperated with the investigation.
The Daily Item reports that the defense attorney said his client had been bullied in school and befriended people younger than him. He also pointed out inconsistencies in the police report.
3 rapes reported since start of school year
EASTON, Mass. — For the second time in two months, a female student has come forward to say she was raped in a dormitory at Stonehill College.
The woman reported to Stonehill officials Monday that she had been raped by a fellow student on Dec. 7, according to a campus police log obtained Thursday, news partner The Enterprise reported.
That puts the attack just two weeks after another rape was reported on Nov. 23, also in a dormitory. Easton police have released composite sketches of the two suspects in that incident, who remain at large.
The student who reported the crime on Monday told campus police she was raped by a fellow student, but so far has not decided to seek criminal charges, said spokesman Martin McGovern.
This latest incident is the third sexual assault reported at the private Catholic college since the beginning of the academic year.
News of the latest assault also comes in the same week a White House report revealed that girls who go to college are at greater risk of sexual assault. The report has prompted President Barack Obama to form a task force to combat rape on college campuses throughout the country.
McGovern said Stonehill has continually focused on student safety and has been "proactive in the wake of what happened last semester," he said.
"We remain vigilant and are very, very focused on the whole issue of student safety."
Although the most recent case will be handled internally, McGovern said, Easton police have been notified of the most recent assault.
A campus-wide alert has also been issued following Monday's complaint, McGovern added.
The matter will be investigated by authorities at the college, who will then refer the matter to the dean of student affairs for review and possible sanctions, McGovern said.
Those outcomes will not be made public, he added.
Police are still investigating the case of two men who raped a student in a Stonehill dormitory on Nov. 23.
The suspects had been hanging out with a group of students in a dormitory just before the assault, but they may not be Stonehill students, said Easton police.
A rape also occurred in October at the school, though officials would not provide any further detail and said it did not result in a criminal investigation.
Over the past several years, officials at the college have introduced several programs geared toward not only helping to prevent sexual assault, but also creating an environment in which victims do not fear coming forward, said Pauline Dobrowski, Stonehill vice president for student affairs.
Officials say they continue to explore ways to combat sexual violence on the campus through several programs and safety measures.
About six years ago, the school also started a Rape Aggression Defense program, which teaches women self-defense techniques, said Stonehill Police Detective Lt. David Bamford. Two classes, taught by Stonehill police, meet over a two-week span every semester, said Bamford. Roughly 30 to 50 students take the class each semester.
"The things we try to share with our students is that consent is crucial," he said.
"No means no. We also educate our students basic precautionary measures – don't keep their doors propped open, don't invite people you don't know to your room and look out for one another," he said.
Other campus initiatives include a sexual assault and prevention presentation for all incoming freshmen at orientation, officials said.
Students in residential life also receive training on the issue, he added.
Chapman Middle School food service worker charged 
WEYMOUTH, Mass. —A food service worker at the Chapman Middle School was arrested on statutory rape charges Wednesday night hours after she was placed on administrative leave from her job, our news partners at the Patriot Ledger reported.
Officers arrested Janelle Foley, 36, of 32 Lambert Ave., at her home at about 7 p.m. Wednesday and charged her with four counts of statutory rape, Capt. Richard Fuller said.
Foley was scheduled to be arraigned in Quincy District Court this morning.
Police and school officials declined to say much about the allegations that led police to arrest Foley, including whether they involved Weymouth students.
"Because it's an alleged sexual assault involving a juvenile victim, I cannot comment any further," Fuller said.
School officials sent out an automated message to parents Wednesday saying administrators were informed earlier in the day of an "alleged incident" involving a school employee that did not take place on school grounds, and that the employee had been placed on administrative leave.
Following Foley's arrest, school Superintendent Kenneth Salim confirmed that she was the employee placed on leave.
School committee Chairman Sean Guilfoyle said he had no additional information and declined to comment.
David Traub, a spokesman for the Norfolk County district attorney's office, referred questions to Weymouth police.
Kicked out of high school for 'public lewdness' after reporting rape
John Brecher
/
NBC News
By Abigail Pesta , NBC News contributor
TOMBALL, Texas—When Rachel Bradshaw-Bean claimed she had been raped in the band room of her high school in Texas, school officials sprang into action—and kicked her out of school.
"I felt like a criminal," she said, describing the December 2010 incident in her first extended interview on the crisis and aftermath. Accused of "public lewdness," she was sent to a special school for students with discipline problems, along with the boy she said had assaulted her. "I saw him there all the time," she said.
It's not an isolated incident. The events at Henderson High School in East Texas demonstrate the obstacles girls sometimes face when reporting sexual violence in schools. "High schools across the country are failing to live up to their responsibility to address sexual assault and harassment," said Neena Chaudhry, an attorney with the National Women's Law Center, a nonprofit advocacy group in Washington, D.C. "There's no excuse."
Bradshaw-Bean and her family fought back, sparking a Department of Education probe into whether the school had violated Title IX, the federal law prohibiting gender discrimination in education. Under the law, schools must follow specific rules when a student reports sexual violence; those rules include launching an internal investigation separate from any police inquiry. Henderson High School relied solely on a police investigation that deemed the sex consensual.
Today, with reports of teen sexual assault making national headlines, Bradshaw-Bean, now 20, said she is speaking out so that girls know their rights and schools properly address reports of sexual violence. "I don't want anyone else to have to go through what I did," she said. Her battle to clear her name, while navigating a disciplinary school that treated her "like a prisoner," she said, changed the course of her life.
'It kills you. You die'
Curled up in an armchair in her apartment in Tomball, on the outskirts of Houston, she described her life before the crisis blew it up. She enjoyed playing the euphonium in band. She volunteered with the Key Club around Henderson, a scenic town known for its historic homes and a syrup festival. She raised chickens as a member of Future Farmers of America. She planned to study pre-med in college.
Raised in the Church of Jesus Christ of Latter Day Saints, she said her mother and stepfather taught her to be modest, polite. She and her mother are close and talk often. "My mom is so polite and classy—and also a hardcore rocker," she said. "She likes Metallica." Bradshaw-Bean hadn't had much experience with boys, just one boyfriend. During her junior year, she said, a boy in band had suggested she give him a "blow job" and she didn't know what that meant so she went home and asked her mother.
Midway through her senior year, on December 6, 2010, an otherwise normal day turned chaotic. She was hanging around school at day's end, she said, waiting for a Key Club meeting to start. A boy asked her to go into the band room to talk and she went; he was a year younger, she said, and she didn't know him well. In the room, she said, things took a violent turn and he raped her. She said she distinctly recalls saying no. Afterward, she said, "I was crying. I pulled my pants up and went to the bathroom to clean myself up."
She then went to an assistant band director, she said, telling him what had happened. His words stunned her: "He told me to work it out with the boy. There's no way I would do that. But I didn't know what to think. I was 17."
Henderson High School declined to comment on the case, citing student privacy laws.
Feeling "shocked and numb," said Bradshaw-Bean, she went to her Key Club meeting that evening. Then she went to a band meeting, where her mother, stepfather and seven-year-old brother joined her. The boy from the band room was there too, she said, with his mother. Bradshaw-Bean sat silently through it.
"I didn't tell my parents. I didn't want them to have to go through that," she said, looking down at a Rubik's Cube that calms her in times of stress. She stayed home from school the next day, she said, then went back a day later and told a friend what had happened. The two girls together told another assistant band director. This time, the news got to an assistant vice principal. The school called the police and her parents. When her mother arrived at the school, Bradshaw-Bean said, "she had this look in her eyes, like she had died."
Her mother, Colleen Chevallier, echoes that sentiment. "It kills you. You die. You stay dead for a while," she said. "You become another person. I'm not the same person I was before this."
Expert: Schools don't know the rules
There were some 3,800 reported incidents of sexual battery and 800 reported incidents of rape or attempted rape in public high schools in the 2007-8 school year, according to a Department of Education letter to educators in 2011. (The department sends such letters periodically to issue policy guidance.) Calling the sexual violence a "call to action for the nation," the department reminded schools of their Title IX responsibilities, including the obligation to launch an internal investigation into reports of sexual assault to ensure a safe environment for students. Another requirement: appointing a Title IX coordinator to ensure compliance with the law.
The problem, said Sandra Park, an attorney with the American Civil Liberties Union, is that educators don't necessarily know the rules. For instance, she said, the Title IX coordinator is often a school employee with other responsibilities who "just wears that additional hat" and doesn't have a firm grasp of the law.
The Department of Education's Office for Civil Rights said it has received 59 complaints that include Title IX allegations related to sexual violence this year, up from 33 such complaints in 2012. The complaints are from all educational levels, from elementary to postsecondary.
In one case similar to Bradshaw-Bean's, the office ruled last year that Forest Hills Central High School in Michigan had failed to properly respond when a girl said she was sexually assaulted in the band room. The parents say the principal had discouraged them from filing criminal charges against the boy, an athlete. (The family did file charges and the boy pleaded guilty, according to the National Women's Law Center, which is now working with the family on a suit against the school.) Superintendent Daniel Behm said the school district "strongly disagrees" with aspects of the Department of Education findings, and that the school immediately called the police and parents when the assault was reported.
In Ohio, the Steubenville school district is under fire in a high-profile case in which two high-school football players raped a girl during a night of postgame partying. The boys were convicted this past spring. Last month, four current and former employees of Steubenville City Schools were indicted in a grand jury investigation into a possible cover-up of the crime. One is the superintendent, charged with obstructing justice and tampering with evidence, among other charges. A fifth school employee was indicted a month earlier.
Among the obstacles teenage girls face are deep-rooted misogynistic views on rape, said Park. "We've accepted a lot of victim-blaming," she said. "We're so intent on scrutinizing what the victim did, not the perpetrator's actions." She added, "In high schools, the students are so young, I think people are also loath to believe kids could be confronting this kind of violence." But they are. Forty-four percent of rape victims in America are under the age of 18, according to the nonprofit Rape, Abuse, and Incest National Network.
Burden of proof
When Bradshaw-Bean got the attention of school officials, she was sent to a children's health clinic for a medical exam. NBC News obtained a copy of the medical report, which showed lacerations to the hymen and bleeding "consistent with information given per victim," the report said.
A forensic specialist who works with the police interviewed Bradshaw-Bean at the clinic, according to Michael Jimerson, the Rusk County district attorney. Bradshaw-Bean said she felt numb during the interview, not crying—which she thinks worked against her with the police. "I just felt like I couldn't cry anymore," she said. "I was just taking in so much."
Rachel Bradshaw-Bean says she was sent to a disciplinary school after reporting that she was raped because she didn't conform to the authorities' idea of how a rape victim should behave.
The police called her parents to the station a day later, according to her mother. There, said Chevallier, she learned that no criminal charges would be filed. "They said the sex was consensual. I was so shocked," she said. "I thought, they are pushing this under the rug. She's being treated this way because she's a female. I looked at my husband and said, 'Do they know women have the right to vote?'"
Jimerson rejects those claims, saying "the case was investigated, reviewed and declined for prosecution based on the law and the evidence."
Jimerson said a security-camera video showed Bradshaw-Bean walking into the band room behind the boy; it did not show what happened inside the room. "In cases like this, you can either substantiate or not substantiate the claims," he said. "We broke it down with her version of events and his. Her claims could not be substantiated. At the end of the day, I just know that objectively, there was almost no chance of a conviction. As a prosecutor, I have to be vigilant about the cases I pursue."
He said the medical report is inconclusive, as lacerations to the hymen could occur from either consensual sex or sexual assault, and medical experts would testify to that. In addition, he said, according to his notes on the case, Bradshaw-Bean had used language that "implied consensual sex instead of forcible rape" in the interview with the forensic specialist, such as, "I am not saying I did not want to do it." Jimerson says he does not have the context—the statements made before and after that remark—in his notes.
Bradshaw-Bean said she doesn't remember exactly what she said but that the quote sounds like something taken out of context. "I was reporting a rape," she said. "It sounds like my words are getting twisted. If you have to twist someone's words to make your case, then something's not right."
The Henderson Police Department declined to comment on the case. NBC News filed an open-records request with the City of Henderson to see the police documents; the City Attorney declined the request, citing the fact that the alleged perpetrator was a juvenile.
Park said she understands the "burden of proof," noting that Bradshaw-Bean "went into the band room voluntarily—she wasn't dragged." However, she said, there was a report of rape, "and I don't think you close a case like this in basically a day. There seemed to be a rush to judge her and close the case rather than doing a full investigation."
'I hated the world'
Regardless of what the police concluded, however, Henderson High School had a legal obligation to launch its own investigation, which it did not do. Instead, it decided to discipline Bradshaw-Bean and the boy for "public lewdness," assigning them both to a disciplinary school for 45 days.
Chevallier said the high school informed her of its decision within days of the police ruling. She tried to get her daughter transferred to another high school, she said, but was denied due to the disciplinary action. "They were treating the victim like a criminal," she said. "It was really like living in hell. If it hadn't happened to me—if someone else told me this story—I'd think it wasn't true."
At the disciplinary school, part of a statewide program called the Disciplinary Alternative Education Program, Bradshaw-Bean said she sat in a room with much younger students—some from the sixth grade—at a desk facing the wall, doing textbook work. During this time, she felt increasingly angry and emotional: "I hated the world," she said. At the same time, she felt vulnerable. "I felt paranoid to even take a shower by myself," she said. "Someone would have to sit with me in the bathroom."
The family descended into chaos. "I felt like I was breaking in half," said Chevallier. Her husband drove their daughter to and from the disciplinary school, she said, to shield Chevallier from seeing the boy who upended her daughter's life. Bradshaw-Bean said she was not in the same class as the boy, but saw him regularly, for instance when arriving at school or going to the bathroom. The Henderson school district declined to comment on her claims.
Bradshaw-Bean also believes the boy trashed her to other kids. She said a student once told her she had "asked for it." Another time she received a taunt on Facebook, she said, from a male relative of the boy. Her mother remembers that note. "It said, 'You weak,'" she said. "I wrote him back—I just let him have it. I said, 'This is Rachel's mom. If you say one more word to her, I will put you in jail.'"
Chevallier, who has worked as both a substitute teacher and a prison administrator, went to the ACLU. "I thought, this cannot pass," she said. "I think everyone underestimated us."
A 'really egregious' case
The case was "really egregious," said Park, the ACLU lawyer. She filed a Title IX complaint with the Department of Education, and helped get Rachel transferred to another high school.
As the government investigation began, Bradshaw-Bean graduated and went into a funk. "My personality changed," she said. "I didn't want to do anything. I blamed myself for the longest time." She had planned to go to community college. Instead she stayed home, depressed, she said, with no job. After a few months, she enrolled in nearby Kilgore College "to get out of my parents' hair," she said. But she wasn't up for it, and left soon after.
In June 2012, a year and a half after the incident in the band room, Bradshaw-Bean finally got some news that helped her get her life back on track. The Department of Education's Office for Civil Rights wrapped up its investigation of Henderson High School, ruling that the school had violated Title IX by failing to independently investigate the case—and also had retaliated against Bradshaw-Bean, failing to provide "a legitimate, nondiscriminatory reason" for banishing her to the disciplinary school.
The office laid out a 13-point plan to bring the school in line with its responsibilities under Title IX, including extensive training of the faculty. The school was also required to clear Bradshaw-Bean's record of the disciplinary-school placement, and to pay for a few counseling sessions.
"The counselor really helped," she said, adding that she felt vindicated by the ruling. "Finally, I thought, there are some smart people in the world—rational people with levelheaded thoughts. It restored my faith in humanity." She said she hopes her case will spur schools to know the rules and respond appropriately to reports of sexual violence.
In a statement, Henderson High School said it has revised its investigation procedures "to meet Title IX requirements" and provide "a safe environment for all of our students." Further, the school said, as of Dec. 4, 2013, it is in full compliance with all 13 requirements in the plan laid out by the Office for Civil Rights.
The Department of Education declined to comment on the case, saying it is still monitoring the school.
'I can help others facing injustice'
This past fall, Bradshaw-Bean went back to college, attending Lone Star College in Tomball. She is also a newlywed, recently marrying a young man named Robert Bean who she had met in the cafeteria at Kilgore College one morning just before leaving the school. "He is so good. He has so much understanding," she said, opening a little box of neatly handwritten love letters she has given him.
Riding to dinner in a cab with him since the two don't own a car, Bradshaw-Bean talked with the driver about his troubles, nodding sympathetically while he described a leg lost from diabetes. At the restaurant, her husband held her hand. She teased him about how he is shy around strangers. When talk turned to her ordeal, her husband became serious, saying, "I encouraged her to tell her story."
She describes him as her support system. One night, she said, her little brother broke her Rubik's Cube, which she calls her "lifesaver" for helping her cope in moments of anxiety about her past. "I started crying. I just lost it," she said. "Robert stayed calm. He just went out to Walmart and bought me a new one."
She said she is excited about being back in college: "I'm as happy as can be right now." As for the boy who derailed her senior year, she said, "He took away my joy, but I got it back, double-fold." Her plan now is to study criminal justice and criminal psychology. "I think about how I'll live my life—I think about what I will do with my experience," she said. Because of the injustice she endured, she said, "I can help others facing injustice of their own."
Abigail Pesta is an award-winning journalist who has lived and worked around the world, from London to Hong Kong. She has written for The Wall Street Journal, Cosmopolitan, The New York Times, Marie Claire and Newsweek. Follow her at @AbigailPesta.
This story was originally published on Mon Dec 23, 2013 6:19 AM EST
Pupil abused repeatedly, authorities say
BROOKLINE — Faculty and parents at the prestigious Park School are reeling following the arrest of a longtime Latin teacher on multiple charges of indecent assault and battery of a child under the age of 14 and a separate, second arrest of an employee on statutory rape charges.
Gregory Grote, a 65-year-old Roslindale resident who has taught at the private school for 26 years, was charged Monday with an assault that allegedly occurred last December. The victim was described by Brookline police as a former student at The Park School, a 125-year-old institution that serves prekindergarten through ninth grade.
"We know that this news is shocking and distressing," Michael E. Robinson, the head of the 560-student school, wrote to parents this week. He urged parents and alumni to come forward with any further information.
Grote's arrest followed the arraignment last Wednesday of a 29-year-old teacher's assistant who was charged with the aggravated statutory rape of a public school student.
Carlos Morales, who has helped teach fifth grade at The Park School, has been held pending a dangerousness hearing scheduled for Wednesday at Brookline District Court.
Gregory Grote has been charged with three counts of indecent assault and battery on a child under the age of 14 and one count of assault and battery.
Morales, who once worked as a paraprofessional for the Brookline public schools, has been placed on an indefinite unpaid leave of absence by The Park School.
When told of Grote's arrest in a phone interview, a former colleague at The Park School gasped. "What?" said Peter Amershadian, a former head of the modern language department who has known Grote for years. "Oh, my God. I can't talk right now."
The Park School, located on 34 acres near Jamaica Pond, has many links to the powerful and influential and sends many of its students to elite prep schools.
Following the back-to-back arrests, Robinson has sought to reassure parents that the school conducts comprehensive background checks.
"The safety of the children entrusted to us is always our first priority," he wrote to parents.
"The school performs criminal and sex-offender background checks on all new hires and, as a matter of routine, performs background checks on faculty and staff who are in our employ."
Grote, who also led students on trips abroad and tutored during the summer, was arrested Saturday and arraigned Monday, when he was released after posting $1,000 cash bail, authorities said.
He has been charged with three counts of indecent assault and battery on a child under the age of 14 and one count of assault and battery.
The teacher has been ordered by authorities not to contact the victim or the student's family, to stay away from children under 16, and to stay away from The Park School. He is scheduled to return to Brookline District Court on March 5 for a pretrial conference.
Grote's last background check occurred in the spring and did not show any criminal conduct, Robinson said in a statement e-mailed to the Globe Tuesday.
"We encourage anyone in our community with any knowledge or concern to contact us and the appropriate authorities," Robinson added. He also said that the school would reach out to alumni, but several graduates said Tuesday that they had not heard of Grote's arrest.
"If there is anything that you have observed during Mr. Grote's time here at Park that concerns you, please notify me immediately," Robinson wrote parents. The school psychologist will respond to student and family needs, he added.
After classes ended Tuesday, nearly all parents who had arrived to pick up their children declined to comment on the charges. However, one parent, who asked not to be identified, said the school has been thoughtful in its response.
Grote did not answer his door in Roslindale Tuesday, and efforts to reach his lawyer were unsuccessful.
Robinson's predecessor as head of school, Jerrold I. Katz, said in a statement to the Globe that he was "deeply saddened" by the allegations against Grote.
"Throughout my 20 years at Park School, Mr. Grote was highly regarded and respected as a teacher," said Katz, who served as head of school from 1993 until earlier this year.
"My thoughts certainly are with the alleged victim and with the entire Park School community during this very difficult time."
Grote had become a fixture at the school, chaperoning students on trips to foreign destinations such as Hadrian's Wall, a Roman barrier built between what are now England and Scotland, and to the ruins in Pompeii, Italy.
In a reference to the Hadrian's Wall trip in 1990, a Park School publication lauded the venture as a huge success that "quickly became institutionalized."
Before joining The Park School, Grote had been on the faculty of the King School in Stamford, Conn., where he taught Latin and history and coached sports.