Archives For crime
1. Grandmother celebrates 90th birthday with skydive 
2. BFD: Gas leak caused house blast that sent 11 to hospital
3. 6-alarm fire breaks out at apartment complex
4. Framingham man charged with raping 5-year-old
5. Girl finds pet puppy hanging from tree with noose around neck
6. Men claiming to be police officers force way into home

7. Iranian Killer's Execution halted at last minute by victims parents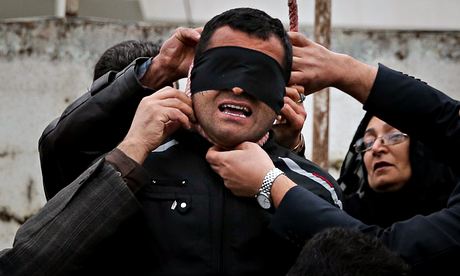 A year ago today I was planting in my garden While music from my iPhone played in the background.  I heard the ding of a news alert and grabbed my phone to see what it was.  My mouth hung open and tears ran down my face as I read alert that a bomb had gone off at the finish line of the Boston Marathon. My heart began to race and my thoughts were frantic. I ran in the house to let my daughters know what had happened because I didn't want them channel flipping and stumbling upon the news without me. They were frightened, but seemingly calm.  We were all worried about our friends who had gone into town with their mother who was visiting from France. We were scheduled to have dinner and a sleepover that evening. The girls went back to enjoying their moviethon while waiting for their friends to arrive.  I went back to gardening and listening to music hoping to hear from our friends sooner than later.  Approximately an hour later we heard from one of our friends who told me that they were in the Cambridge Side Galleria when they heard the blasting of the bombs, but didn't know at the time what they were.  They told us that they tried to head home via the green line, but were told that all the trains had been shut down due to the bombing.  They became frantic and worried about how and when they would be able to get home. Our plans for the evening were of course canceled as they couldn't guarantee when they would return and were all shaken up about what happened.  I let the girls know.  They were disappointed, but completely understood because they too were scared.
So it was sort of sad that everyone was supposed to be enjoying finishing the marathon and the fact that they are on April vacation.  Instead, people were helping those that were injured, trying to find a way home, wondering where the bombers were and whether or not anything else was going to happen. As the week progressed anxiety rose in everyone. Worried for the lives lost and the lives that were changed forever.  You didn't have to be there to be affected by what happened.
Fear was all around us, we had to remain as calm as possible and be as strong as we could. We had to move on and deal with what had happened.  But first, the bombers had to be caught.  On April 19th in the wee hours of the morning Tamerlan Anzorovich Tsarnaev was mortally wounded by what may have been friendly fire.  His brother Dzhokhar Anzorovich "Jahar" Tsarnaev was wounded but escaped and a manhunt ensued.  Thankfully, later that evening, he was found unarmed and severely wounded hiding underneath a boat in Watertown, MA and was arrested. He is now awaiting his trial.
On April 30, 2013, I posted a story "Do you know who your neighbors are?". A year later, Nadine Ascencao, who was the former girlfriend of Tamerlan Tsarnaev, has since moved out of her apartment here.  It was more like her roommates asked her to leave because they didn't like the constant attention from the press.  She wasn't there most of the time and her roommates grew tired of visits from news reporters. I'm certainly more than happy not to be dealing with it as well.  The Reporters frequented our house even more because they knew that Nadine and I were acquainted and therefore felt I had to know where she was and what she was doing, but of course I didn't. In fact I didn't know her well enough in that way.  I'm just a friendly outgoing neighbor who makes it a point to make sure that the female neighbors know that they always have a safe place if they need it.  As well as someone who is willing to help when and if they need it.
I'm happy to say now that a year has gone by things have calmed down.  The tragedy will never be forgotten, but I think we are all trying to get to know our neighbors a little bit more and hope that down the line nothing like this will ever happen again.
The focus is now purely on staying safe and honoring those that lost loved ones and those that were injured during the events of that day.  Business suffered too and hopefully, everyone is on the road to recovery and enjoying all the events given in their honor.
Boston remains strong. Hopefully, this years running of the Boston Marathon on April 21, 2014 will be the success that it deserves to be. Visit some of your local news stations to view their tributes and happenings.
Boston's Channel 7 – Boston Remembers
Jose Maldonado died at Hartford Hospital
EAST HARTFORD, Conn. — State Police say a 22-year-old suspect in custody for an alleged domestic dispute has died after police tried to subdue him with a stun gun.
Police say Jose Maldonado of Manchester was arrested early Sunday morning after East Hartford police responded to a complaint of a dispute. Police say he damaged a vehicle occupied by a family including two adults and three children. Police say one adult was injured by broken glass.
Police say Maldonado was combative and resisted arrest. He was taken to East Hartford Police Department for booking on charges of risk of injury to a minor, assault and resisting arrest.
Police say he again became combative and was subdued by a stun gun. Police say he seemed to suffer medical distress. He died at Hartford Hospital.
State Police are investigating.
Five fires put out overnight
SOUTHBRIDGE, Mass. — Fire officials are offering a reward for information after five fires were reportedly intentionally set in Southbridge over the weekend.
The overnight fires damaged homes at 44, 45 and 46 Cohasee St;, Oakridge Street and 173 Everett St, according to the state fire marshal. No injuries were reported.
"Neighbors should keep an eye on each other's property and report any suspicious activity," Southbridge Fire Chief Mark DiFronzo said.
An award of up to $5,000 is available for anyone with information that helps solve the arson crime. The number for the statewide Arson Hotline is 1-800-682-9229.

OVERLAND PARK, Kan. – Shootings at Jewish-related locations in a Kansas City suburb left three people dead on Sunday and a suspect was in custody, CBS affiliate KCTV reported.
One shooting was reported about 1 p.m. Sunday at the Jewish Community Center of Greater Kansas City, according to an Overland Park Fire Department spokesman. This happened at the Lewis and Shirley White Theatre inside the center.
About 75 people were inside the theater, most of them children, KCTV said.
Teens were auditioning for KC Superstar and parents were frantically trying to get to their children. One of the dead was killed in the parking lot of the Jewish Community Center of Greater Kansas City.
A second shooting was reported at Village Shalom, an assisted living center on West 123rd Street in Overland Park.
A suspect was arrested at the Valley View Park Elementary School, a mile away from Village Shalom. KCTV reported the suspect appeared to yell "Heil Hitler" as he was being led away in handcuffs by Overland Park police.
Police said one of the dead was killed in the parking lot of the Jewish Community Center.
Authorities also confirmed that a one person was undergoing surgery at Overland Park Regional Medical Center. It wasn't immediately clear whether that one person died in surgery and was one of the three dead or was a fourth person shot.
Worried relatives of residents toldKCTV that Village Shalomhas been placed on lockdown.Phyllis Cantor, who is undergoing rehabilitation at Village Shalom, said she heard the sound of sirens. She said many police officers are at the scene and their focus appeared to be on a white car in the parking lot.
Driver tried to run, police say
CANTON, Mass. — A routine traffic stop led to the seizure of four kilos of cocaine on Interstate 93 in Canton Saturday morning, Massachusetts state police said.
A Nissan Quest driven by Hector Rivera Martinez, 40, of Milwaukee, was stopped by police for motor vehicle violations.
More than Meth: The faces of drug arrests
When a trooper with a K-9 was called to the scene, Martinez jumped over the guardrail and down a steep, rocky embankment, police said.
Martinez was taken into custody a short time later and a search of the van found four kilos of cocaine, police said.
Martinez was charged with drug trafficking and is being held on $200,000 bail.
Keene resident accused of using different names to get multiple identifications, police say
KEENE, N.H. — Ian B. Freeman, a radio host and minister, is accused of using different names to get multiple identifications from the New Hampshire Department of Motor Vehicles, state police said.
Freeman, a 33-year-old Keene resident and minister for the Shire Free Church, was arrested and charged with unsworn falsification and prohibitions Friday at 3:21 p.m., police said.
Freeman is scheduled to be arraigned May 14 at Keene District Court.
Police looking for damaged van
WORCESTER, Mass. — An elderly man was struck and killed early Saturday morning in Worcester by a van that fled the scene, police say.
Worcester police say they responded at 2:48 a.m. to a McDonald's at 995 Main St, where the 83-year-old Worcester resident was lying on the northbound curb. He was taken to a local hospital where he died of his injuries.
The victim was crossing Main Street from the direction of Marble Street when he was hit by a van that fled the scene without stopping, according to police. Authorities say the vehicle is described as a Dodge Caravan or Chrysler Town & Country, possible a 2002 to 2007 model. The van was a dark color and may have damage to the front hood and windshield, police say.
Anyone with information is asked to call Worcester police at 508-799-8651.
Teens facing charges; Others sought
BOSTON — Three Boston teenagers are facing charges and the search is on for several more after some disturbing attacks.
Police say a group of 20 young people launched at least six unprovoked attacks on people near Boston Common on Wednesday night.
The victims told police they were assaulted without provocation.
There were no serious injuries.
SAUGUS, Mass. — A man brandishing a syringe robbed a Dunkin' Donuts on Route 1 South last Friday and fled the scene, Wicked Local Saugus reported.
Saugus Police responded to the Dunkin' Donuts at 533 Broadway a little after 3 a.m. on April 4 for a report of an armed robbery.
Witnesses reported a man entered the establishment and produced a syringe. He demanded money from the register and left with an undisclosed amount of cash, according to Saugus Police Assistant Chief Ronald Giorgetti.
The suspect, described as 6 foot tall, 200 pounds, wearing a silver sweatshirt and jeans, exited the Dunkin' Donuts and made his way to the rear of Prince Pizza.
Giorgetti said a dark colored two-door coupe was seen leaving Prince Pizza. No make or model of the vehicle was reported.
Anyone with any tips or information related to the case is asked to call Saugus Police at 781-941-1190.