Archives For climate change
1. Native Humor: Natives Be Like… (or Do They?) 14 Funny Pictures That Went Viral
2. Photo: Stained Glass Artwork from Leonda Fast Buffalo Horse
3. Project Runway Shakeup: Korina Is Out! Kini Wins, Again
Source: facebook.com/projectrunway
Korina Emmerich, Puyallup, lost a showdown with Char Glover and was eliminated from 'Project Runway.' But she didn't go quietly.
4. Jimmy Nelson Photographs Some of the World's Last Indigenous Cultures
A Maori girl on New Zealand's North Island in 2011.
5. Video: Watch Thousands of Walruses Forced Onto Alaskan Shores by Climate Change
An entire beach in northern Alaska is carpeted by walruses that cannot find ice to rest on in the open ocean.
6. CRYP Honors 8 Teen Interns at Community Harvest Festival Dinner
Cheyenne River Youth Project
Interns on hand to receive their certificates of completion at the 2nd annual Community Harvest Festival Dinner, from left in top row: Nathaniel Fast Wolf, Ryan Devlin (CRYP's sustainable agriculture manager), Linsey LeBeau, Elijah Brown Wolf, Tana Charging Eagle, Bryanna Clown, Annie Sonnenberg (AmeriCorps VISTA volunteer). From left in bottom row: Tori Jensen, Kendron Bowker, Lisa Littleton.
7. Nike's 'Redskins-Themed' Birthday for Kevin Durant Draws Ire From Native Group
Nike's "Redskins/Thunder-themed" birthday party for Kevin Durant is drawing ire from a Native American group.
8. Mohegan's Northeast Wood Products Continues to Grow
The Mohegan Tribe bought a wood-pellet production company in Ohio as part of an effort to diversify revenue amidst growing competition within the gaming industry.
9. Arizona Scorpions Add First San Carlos Apache Tribal Member to Roster
10. Brazil's Proposed Mega-dam Auction Provokes Outrage, Indigenous Fight
Courtesy International Rivers
11. Ninth Circuit Court Panel Reaffirms 'Discovery and Conquest'
My Poem of the Day
(09/24/14)
My Final Say©
I stand high on the tallest mountain
With my arms flying high
People gathered from all around
I've waited so long
To stand proud
And have my final say
They plan to take from me,
My friends and my neighbors
The land mother nature has nurtured since the beginning of time
They intend to build, build and build
Until the land is empty no more
It matters none that the animals have lost their way
They come into our homes
They live in our back yards and our attics
Because man has taken the only home they've ever known
When they are caught they are euthanized for trespassing
On land that use to be their own
We must take a stand for us the people
And for them
The animals
The air is slowing leaving
Soon we won't even breathing
The hunger that will come as all starts to die off
All so the man could continue with his building
To fill each square foot with machines that devour all our resources
When the lights turn off and we sit in the dark
With no food
And no place to lay our bed
Then and only then
Will man see the problem he created
And what will he do then
Stand here on this mountain
Stand tall and speak with me
And tell the story of what you see
And hope that it's not too late to be heard
And to see what man can do to fix the mess he made
Copyright 2014
My Final Say©
Felina Silver Robinson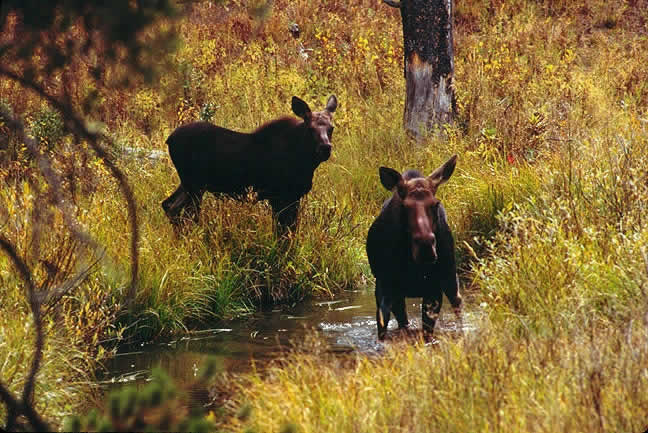 1. Planet Earth 100 Million Years In The Future – What will happen to our world?
2. Years of Living Dangerously Premiere Full Episode
3. Beyond GMOs: What happens when synthetic DNA comes to the farm and table?
4. Harper government tracking hundreds of peaceful protests
"Don't be fearful of us—we just want to become a part of larger Canada," said Chief Joe Alphonse of Tsilhqot'in Nation
5. The Pacific Starfish Die-Off Continues, but There Is New Hope
6. Fair-Trade Condoms: Latex That Lets You Love The World
7. Sitting on danger? Duke University study shows evidence of exposure to furniture flame retardant in moms, toddlers
8. With Ebola crippling the health system, Liberians die of routine medical problems
9. China's polluted air may be affecting Fresno
10. Thirsty wells: Fracking consumes billions of gallons of water
11. UK weather: Britain must be prepared for 'worst droughts in modern times'
12. Arctic ice cap in 'death spiral'
13. Push for new pact on climate change is plagued by old divide of wealth.
14. De Blasio orders a greener city, setting goals for energy efficiency of buildings.
15. California town faces life without water.
16. King Fire Update: Massive Force Battles Blaze; Smoke Spreads Over Wide Area
17. In Maine, scientists see signs of climate change
18. As Uganda Heats Up, Pests and Disease Flourish to Attack its Top Export Crop
19. Losing Ground in Louisiana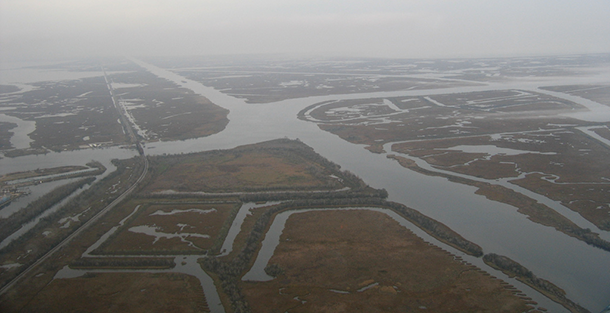 20. Work goes on to improve water quality of Wabash River as algae rob some parts of much life
21. Berkshire Regional Planning Commission not sold on Housatonic River cleanup strategy
22. Moment of truth: Study to impact farm phosphorus rules
23. Chemical giants want stronger federal law
24. Ford dump site in St. Paul draws attention from state, river advocates
Automaker has been asked to study the prospect of removing a riverside mound of waste
25. EPA proposes changing standards on pesticides and farm workers
Opinions divided on impact
26. With unhealthy stream pollution, Jones Falls targeted for restoration and maintenance projects
Two action plans for area watershed have been approved, and third could be coming soon
27. Tossed cigarettes new pollution target of Coastal Cleanup Day
28. Shellfish farmers: Willapa Bay herbicides 'work tremendously'