Archives For climate change
1. A 'ghost town' created in the U.S., with a little help from Canadian oil wealth
2. Lost in an acid sea: A fish's sense of smell
3. A Wild Idea: Making Our Smartphones Last Longer
4. UN Climate Report Charts Ways to Halt Global Warming
Greenhouse gas emissions need sharp cuts by mid-century to dodge dangerous global warming.
5. A new DOE proposal would cement a big leap in lighting efficiency, but Congress is preventing even bigger savings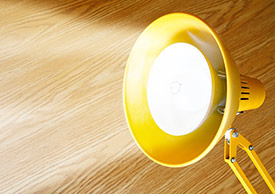 All of us and all of them too
The mouths we feed
are just not those
of our families,
our friends,
or neighbors,
It's also
the trees,
the grass,
the ocean,
the earth
every animal
every insect
and the air we breath
Each part of is
connected to the rest
when one dies
it all dies
That includes us
It's not just you
or me
it's all of them too
Help make the world a better place
think about everything you do
and how it affects all of us
and all of them too.
◊ ♦ ♦ ◊ ♦ ♦ ◊ ♦ ♦ ◊ ♦ ♦ ◊ ♦ ♦ ◊ ♦ ♦ ◊ ♦ ♦ ◊
© copyright 2014 Felina Silver Robinson
Every day we hear about different animals that our now sharing our space because they are hungry or have lost their way.  This of course, is mostly our fault because we continue to take away their open space by building more and more commercial buildings, residential complexes and single or multi family homes.  Where are these poor animals supposed to go if we keep taking away their space.  How are we supposed to breath if we don't have enough open space or greenery to help keep the air cleaner?
When your food supply diminishes what would you do?  Most animals will keep moving until they can find both food and shelter. These days that often means they will end up in a backyard that is lined with lots of grass and is bordered by trees, which means they may end up at your front or back door.  Be careful, when you are ready to leave for the day, you may have an unexpected visitor looking to share your food. Just yesterday Lake Mary, Fla. Resident Terri Frana was brutally attacked by a bear when going into her garage.  Read her story here:  Wildlife agency kills several bears after Florida woman mauled outside home.
Birds are having trouble finding places to nest, so much so, they will settle for utility lines to the point they are causing some problems.  NStar is Looking To Lure Ospreys From Cape Utility Poles.
It should be our goal to make sure that there is adequate space for all of us to live so that we are not compromising the homes of our animals and that they won't be compromising our homes.
I've driven through Brookline, Allston, Brighton, and Boston, I see so many vacant buildings some of which have been empty for years and some for decades. Still yet, I also see dozens of new buildings erupting in spaces that were thought to be a part of the Emerald Necklace. Other locations are spots that never had a building, but hold no known significance, then there are locations where at least two buildings and sometimes more have been demolished so that a new structure could be built. We hope that the jobs that are created by building these commercial spaces and homes will feed and house families that are in need. But there is always a sacrifice for everything we gain. Now we have all sorts of animals everywhere looking for a new home and food to eat. Do you want to be there when they are mad that they don't find food?  I know I don't!
This is not just a problem on land, it's also a problem on our beaches and in our oceans. Many Whales continue to be found all over.  On Wednesday 9 Killer Whales died as they were found washed up on the South Island, on the Coast of New Zealand.  Read the Story here: Nine Killer Whales Die In Rare Mass Beaching in New Zealand.  There is also a group of 100 right whales feeding off the coast on cape cod. There is a large concern for their safety of course with all the ships etc. that frequent the area.  It's getting harder and harder to preserve the lives of endangered species as well as all human life forms.  This is the problem you face when there is more concern for the monetary value or outcome that all projects will bring in the end, without considering how much more will be lost once all is said and done.  Once we lose it, there may not be a way to get it back, especially if we are talking about endangered species.  Is the price we pay in the end truly worth the reward? Somehow, I don't really think so. Just some food for thought about how we are now sharing our space with random animals.
© Copyright 2014 Felina Silver Robinson
1. Cost Among Hurdles Slowing New York City's Plan to Phase Out Dirty Heating Oil
2. A frightening map of where Kerr-McGee polluted
3. Michigan lawmakers don't want fuel cleanup aid siphoned
Fund to fix leaking buried tanks has been used for other programs
4. Blast at Liquified Natural Gas Site Casts Spotlight on Industry Safety
5. Other Voices: Earth Institute's Steven Cohen Seeks a Post-Hysterical Approach to Climate Progress
6. Another Warning for the Northwest From Chile's Earthquake Hot Zone
7. Showtime Series Aims to Engage Sleepy Public on Global Warming With Celebrity Guides
1. Our Year of Extremes: Did Climate Change Just Hit Home?
2. Is there Atrazine in your drinking water?
3. Fish affected by a legacy of pollution
Newbie Urban Gardeners May Not Be Aware Of Soil's Dirty Legacy
5. IFED's $2b Gulf irrigation proposal triggers debate in northern Queensland
6. Trib investigation reveals gaping holes in water oversight

1. Avon plans to remove triclosan from products, but what will replace it?
Cosmetics brand says it will phase out chemical linked to hormone disruption. Alternative formulas, though, may be as bad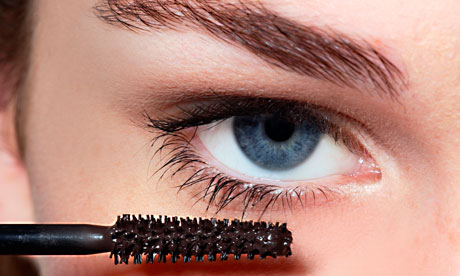 Is Big Ag squelching research showing its new RNAi GMOs may be dangerous?
3. Political push for raw, unpasteurized milk is increasing access, but illnesses are up, too
4. Hazardous Yosemite Slough in S.F. finally getting cleaned up
5. SHIP SMOG: Clean-air rule for cargo ships survives Russian challenge
6. Scientists Uncover New Brominated Flame Retardant In Consumer Electronics
Indoor Environment: Manufacturers may be using the compound as a replacement for toxic PBDEs
(CNN) -
An 8.2-magnitude earthquake struck off the coast of northern Chile on Tuesday, generating a tsunami, authorities said.
The U.S. Geological Survey reported the quake, which hit at at 6:46 p.m. local time, was centered some 60 miles northwest of Iquique at a depth of 12.5 miles.
It had previously put the magnitude at 8.0 and the depth at 6.2 miles.
Chile's National Emergency Office tweeted Tuesday night that it was asking everyone to evacuate the South American nation's coast.
CNN Chile broadcast video of people in Antofagasta, a port city, walking through the streets as traffic piled up in some places. They appeared to be calm.
A tsunami warning was in effect for Chile, Peru and Ecuador.
A tsunami watch was issued for Colombia, Panama and Costa Rica, according to the Pacific Tsunami Warning Center.
"Sea level readings indicate a tsunami was generated. It may have been destructive along coasts near the epicenter and could also be a threat to more distant coasts," the center said in its evaluation.
Tsunami waves of more than 6 feet generated by the earthquake had already washed ashore on the coast of Pisagua, Chile, according to Victor Sardino with the center.
The center said nearly 7-foot waves were reported in Iquique, Chile.
There were no immediate reports of injuries, although an 8.2-magnitude earthquake is capable of causing tremendous damage.
Chile is on the so-called "Ring of Fire," an arc of volcanoes and fault lines circling the Pacific Basic that is prone to frequent earthquakes and volcanic eruptions.
About 500 people were killed when a 8.8-magnitude earthquake struck Chile on February 27, 2010. That quake triggered a tsunami that toppled buildings, particularly in the Maule region along the coast.
According to researchers, the earthquake was violent enough to move the Chilean city of Concepcion at least 10 feet to the west and Santiago about 11 inches to the west-southwest.
The tsunami threat to Hawaii still was being evaluated Tuesday. The U.S. National Tsunami Warning Center was working to determine the level of danger for Alaska, Washington, Oregon and California, as well as Canada's British Columbia.
1. BP oil spill linked to heart defects in tuna and amberjack, new study says
2. The Future of Fracking in California
Billions of barrels of oil lie in the Monterey Shale. The windfall from tapping into that deeply buried cache could be mind-blowing – so could the damage.|Barry Yeoman
3. Little evidence of high cancer rates in oilsands community: government study By Bob Weber
4. EPA and Army Corps bring clarity to Clean Water Act Expansion proposal
5. Closing Clean Water Act Loophole Will Protect Drinking Water and Benefit Bathers and Breweries Alike (Op-Ed)
6. Colorful Sunset Paintings Reveal Climate Change Secrets
7. Sensing gravity with acid: Scientists discover role for protons in neurotransmission
8. Murray Targets EPA In Lawsuit
'Radical' agency is killing coal industry, company contends
1. Convulsing sea lions along coast may hold clues to epilepsy
2. Ship Channel could open to some traffic today
Ecological toll: Sludge from damaged barge spreads in Galveston Bay at 'worst time' for birds
3. America Needs a Bunker to Store Its Mountain of Toxic TVs
4. Extreme horticulture greens the city
5. Beneath cities, a decaying tangle of gas pipes.
It is a danger hidden beneath the streets of New York City, unseen and rarely noticed: 6,302 miles of pipes transporting natural gas. Leaks, like the one that is believed to have led to the explosion that killed eight people in East Harlem this month, number in the thousands every year
6. Homes near rail lines face exposure to harmful emissions: study
 University of Washington study sparks renewed calls for health study for Surrey coal project
On the hunt for disease genes, researchers uncover humanity's 
vast diversity
8. Scientists Condemn New FDA Study Saying BPA Is Safe: "It Borders on Scientific Misconduct"
Researchers working on a joint NIH-FDA program to better regulate harmful chemicals accuse the agency of undermining their research with a flawed and deceptive study.
9. Big climate report: Warming is big risk for people
10. Endangered desert species cling to existence
Facing drought and climate change, animals such as the Amargosa vole are struggling to survive in the Mojave Desert.