Archives For climate change
My Poem of the Day
(09/24/14)
My Final Say©
I stand high on the tallest mountain
With my arms flying high
People gathered from all around
I've waited so long
To stand proud
And have my final say
They plan to take from me,
My friends and my neighbors
The land mother nature has nurtured since the beginning of time
They intend to build, build and build
Until the land is empty no more
It matters none that the animals have lost their way
They come into our homes
They live in our back yards and our attics
Because man has taken the only home they've ever known
When they are caught they are euthanized for trespassing
On land that use to be their own
We must take a stand for us the people
And for them
The animals
The air is slowing leaving
Soon we won't even breathing
The hunger that will come as all starts to die off
All so the man could continue with his building
To fill each square foot with machines that devour all our resources
When the lights turn off and we sit in the dark
With no food
And no place to lay our bed
Then and only then
Will man see the problem he created
And what will he do then
Stand here on this mountain
Stand tall and speak with me
And tell the story of what you see
And hope that it's not too late to be heard
And to see what man can do to fix the mess he made
Copyright 2014
My Final Say©
Felina Silver Robinson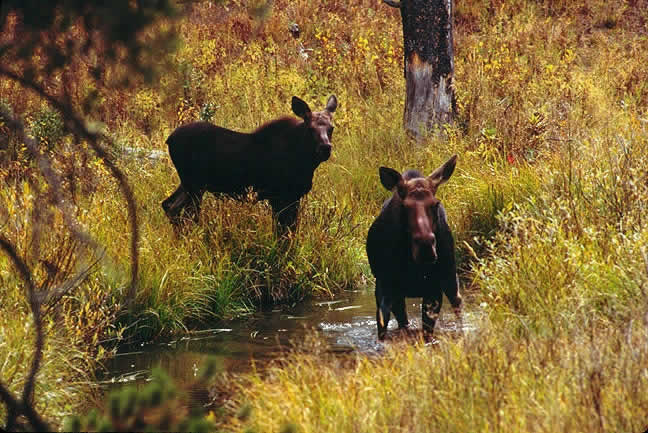 1. Planet Earth 100 Million Years In The Future – What will happen to our world?
2. Years of Living Dangerously Premiere Full Episode
3. Beyond GMOs: What happens when synthetic DNA comes to the farm and table?
4. Harper government tracking hundreds of peaceful protests
"Don't be fearful of us—we just want to become a part of larger Canada," said Chief Joe Alphonse of Tsilhqot'in Nation
5. The Pacific Starfish Die-Off Continues, but There Is New Hope
6. Fair-Trade Condoms: Latex That Lets You Love The World
7. Sitting on danger? Duke University study shows evidence of exposure to furniture flame retardant in moms, toddlers
8. With Ebola crippling the health system, Liberians die of routine medical problems
9. China's polluted air may be affecting Fresno
10. Thirsty wells: Fracking consumes billions of gallons of water
11. UK weather: Britain must be prepared for 'worst droughts in modern times'
12. Arctic ice cap in 'death spiral'
13. Push for new pact on climate change is plagued by old divide of wealth.
14. De Blasio orders a greener city, setting goals for energy efficiency of buildings.
15. California town faces life without water.
16. King Fire Update: Massive Force Battles Blaze; Smoke Spreads Over Wide Area
17. In Maine, scientists see signs of climate change
As Uganda Heats Up, Pests and Disease Flourish to Attack its Top Export Crop
19. Losing Ground in Louisiana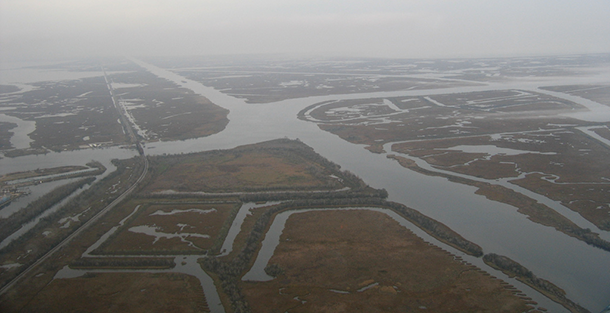 20. Work goes on to improve water quality of Wabash River as algae rob some parts of much life
21. Berkshire Regional Planning Commission not sold on Housatonic River cleanup strategy
22. Moment of truth: Study to impact farm phosphorus rules
23. Chemical giants want stronger federal law
24. Ford dump site in St. Paul draws attention from state, river advocates
Automaker has been asked to study the prospect of removing a riverside mound of waste
25. EPA proposes changing standards on pesticides and farm workers
Opinions divided on impact
26. With unhealthy stream pollution, Jones Falls targeted for restoration and maintenance projects
Two action plans for area watershed have been approved, and third could be coming soon
27. Tossed cigarettes new pollution target of Coastal Cleanup Day
28. Shellfish farmers: Willapa Bay herbicides 'work tremendously'
1. Portman hopes for fast action on water bill
2. New coal plant pollution controls eyed
Companies worry about economic impact of new state regulation; advocates
say action needed to protect people sensitive to smog
3. Delaware testing 12 hospitalized children for rare virus
4. W.Va. hospitals send suspected enterovirus cases to CDC
5. Rotten Food 'Wikipedia' Fights China's Fake Meat
6. Ebola in the air? A nightmare that could happen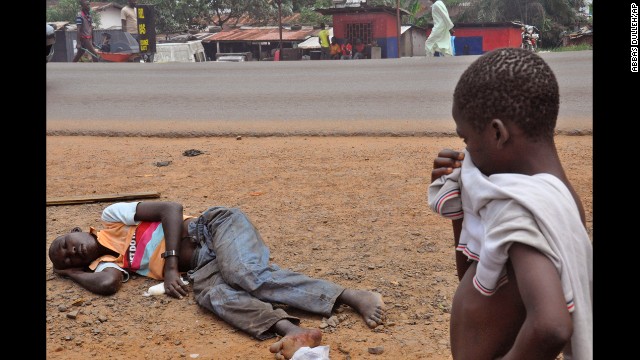 7. Water agencies are learning pools aren't a big factor during drought
8. REGIONS: Lake Tahoe's clarity improves, but fires, invasive species, erosion remain severe threats
9. Planting trees could be a weapon in the battle against smog
10. Brazil's Silva, a lifelong environmentalist, courts big agriculture
11. Cargill sues Syngenta Seed over China shipments
The company said it lost $90 million after corn grown from genetically
modified Syngenta seed was refused by China.
12. Declining Monarch butterflies begin 3,000-mile trek to Mexico, N.J.
legislator's bills plan to welcome them
13. Obama's Mountaintop Coal Mining Legacy Still to Be Determined
14. Scottish kestrel numbers in rapid decline
16. Not One Drop: How Long Will California Survive Life Without Water?
17. Syngenta Stands Firm On Neonicotinoids
Pesticides: Manufacturer seeks to expand uses of thiamethoxam as
pressure against chemical mounts
18. Environmental Issues of the Philippines
1. Environmental Good News Stories By Dr. Norman D Yan
2. Phragmites: A fluffy path to global rule.
3. Playing God: With so many creatures under threat of extinction, and so
little money to fund conservation efforts, some say it's time to pick who
will survive.
4. Fracking hearing Friday could draw big crowd
5. State backs off plans to test for WNC natural gas potential
Green groups say fracking still threat to region
6. Water testing cannot explain dirty well water for Susquehanna County woman
7. Neighbors: Report shows threat Pascagoula residents face from nearby industry
8. China may be ready to kick coal habit
9. Canada's oil sands: The steam from below
New technologies are being used to extract bitumen from oil sands
10. Freeing the Arteries of the Planet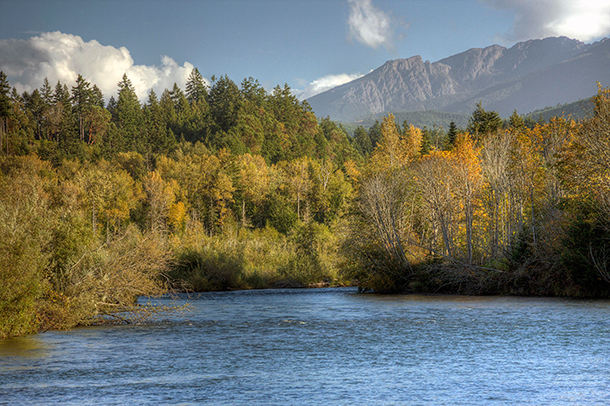 11. Wildfires threaten Yosemite, other western communities
12. 'Haboob' in Coachella Valley highlights dust trend
13. Is this the end of the 'war on trees'? UN members pledge to restore woodland
14. More than 40 percent of Pittsburgh residents in danger zone for crude oil train derailment.
15. Iowa's pipeline safety record spotty
16. Valley's summer without water: 'How can they let this happen?'
17. They were the last word in glamour, but has the sun set on LA's swimming pools?
As the state tackles a three-year water crisis, artists and academics
condemn 'backyard oases' as selfish and wasteful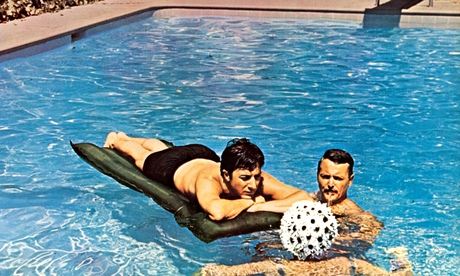 18. Brazil drought crisis leads to rationing and tensions
Water rationed in 19 cities in southeast and central regions after usually
abundant supplies run dry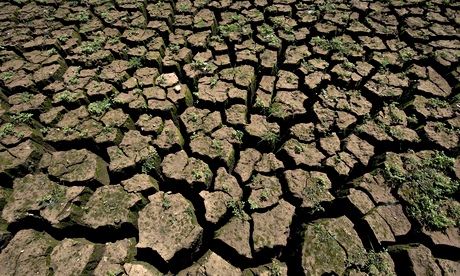 20. See the world's biggest island, now
21. Deadly Cocktail: Investigation finds people exposed to toxic chemicals after
22. Pesticide drift from conventional farms is a persistent problem for organic and
23. Just 13, And Working Risky 12-Hour Shifts In The Tobacco Fields
24. Lavender farmers rebel against EU chemical rules
25. Britain's nuclear clean-up bill to soar by billions 'because of Government incompetence'
26. Water Shortages Lead To 'Tanker Mafia' In India
27. Difference engine: Where gadgets go to die
A growing mountain of electronic waste needs to be disposed of responsibly
by rich nations rather than shipped to poorer countries to do the dirty work
28. See the world's biggest island, now
Spotlight Piece: **** 100 Ways to Save Energy at Home**** Saving energy at home is easy. Click on the category links below to learn about time-tested tips and energy-saving choices for reducing your home energy consumption. Make sure to collapse every topic so you can see all the suggestions to "Save Energy at Home"!
3. Many In West Africa May Be Immune to Ebola Virus
4. Chlorine burn to kill brain-eating amoeba continues in St. John Parish
5. Home: Green pest control methods gaining popularity at Beaches
6. PESTICIDES: Syngenta asks EPA to raise tolerance level for 'bee-killing' chemical
7. NC says Duke Energy coal ash dams are high hazard risk
8. In path of pollution, residents react to $26 million cleanup pact
9. Report alleges link between fly ash, health problems at SCI-Fayette
10. Gillibrand seeks federal ban on plastic microbeads in personal care products
11. Q&A: What Federal Ruling Against BP Means for Oil Drilling's Future
A judge's ruling in the 2010 Gulf oil spill could have widespread consequences.
12. Nelson Wolff wants better regulation of flaring in the Eagle Ford
13. Collins pressed to back EPA's proposal for stricter power plant emissions limits
14. EPA chief McCarthy seeks support for 'Clean Power Plan' at R.I. gathering
15. Melting permafrost could worsen water quality in the Rockies
16. Environment: In shadow of oil boom, North Dakota farmers fight contamination
One county's infertile lands offers a test case of the long-term effects of wastewater spills
17. Climate Change Threatens The Newest Prescription For Children: Time Outdoors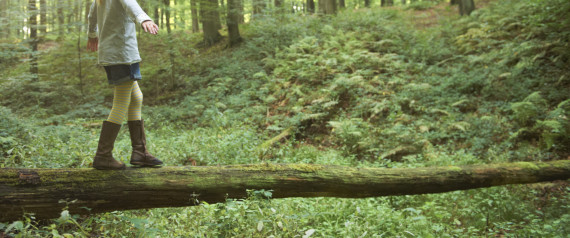 18. Oil Spill Penalty Will Hurt, But Not Cripple, BP
19. Baby foods, cereals and crisps found to contain raised levels of cancer risk chemicals
20. Diesel-Exposure Claims Find a Legal Path
Ruling in Favor of Plaintiff in Workers' Compensation Court Could Spur Similar Cases
21. Polluters are "hijacking our democracy," according to retired military
general who took control of Hurricane Katrina emergency relief efforts in 2005
22. How the USDA's new 'chicken rule' could change what you eat, and how it's inspected
Biggest change in meat inspection in 50 years
23. In Myanmar, China's Scramble for Energy Threatens Livelihoods of Villagers
In western Myanmar a Chinese-backed energy and trading hub is taking shape on a remote island
24. Gene-altered apple tested in Washington state
25. GMO lobbying is a booming business as labeling laws increase
26. EU under pressure to allow GM food imports from US and Canada
Large businesses lobbying intensely to undermine safety regime in new trade deal, campaigners warn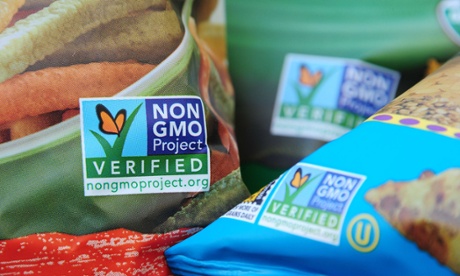 28. If You Read Only One Story On Health And Fracking, Read This One
1. The Eagle Feather Law and State-Recognized Tribes
2. Investing for Natives: Travel Can Fatten the Pocketbook
3. National Indian Relay Championship With $37,400 Purse Is Underway
4. My Peace Corps Experience as a Native American
Shawn Albeita recalls volunteering as a Native American with the Peace Corps.
5. Lummi Totem Pole Journey Rallies Voices Against Environmental Destruction
Courtesy of 'Kwel Hoy: A Totem Pole Journey'
A 19-foot pole carved by Lummi master carver Jewell James and the House of
Tears Carvers is being taken on a journey to 21 Native and non-Native
communities in four Northwest states and British Columbia. James carved the
pole to compel people to speak out against coal and oil transport projects that
could have a devastating impact on the environment. The pole will be raised at
Beaver Lake Cree First Nation on September 6.
6. A Tall Tale for Charity
: Mohegans To Do Good by Rappelling Down Skyscraper
Kevin Brown, tribal chairman of the Mohegan Nation, rappelling down the
skyscraper last year
7. Portal to Provide Training, Education For American Indian Entrepreneurs
8. Native Sports Legends Talk About Native Role Models
9. One Less Racist Mascot! High School Retires 83-year-old 'Beloved Arab'
10. Why Not? Alaska's Fusion Candidacy –Walker and Mallott Put Alaska First
Byron Mallott, left, and Bill Walker have fused their candidacy into the Alaska
First team.
11. Hip Hop Angels Watching Over Indigenous Kids (Borders Be Damned!)
Image source: facebook.com/TeamLightningCloud
MC Redcloud and Crystle Lightning of LightningCloud. 'These kids didn't cross
no ocean: they're indigenous to Turtle Island,' says Redcloud of the children
showing up at the U.S. border. 'If you don't have a heart to help them, you're a
damn racist." Image source: facebook.com/TeamLightningCloud
12. Swinomish Study Social and Physical Impacts of Climate Change With
Swinomish Climate Change Initiative
About 95 percent of the Swinomish Tribe's territory is along the water, and
rising sea levels are causing concern.