Archives For China
1. Portman hopes for fast action on water bill
2. New coal plant pollution controls eyed
Companies worry about economic impact of new state regulation; advocates
say action needed to protect people sensitive to smog
3. Delaware testing 12 hospitalized children for rare virus
4. W.Va. hospitals send suspected enterovirus cases to CDC
5. Rotten Food 'Wikipedia' Fights China's Fake Meat
6. Ebola in the air? A nightmare that could happen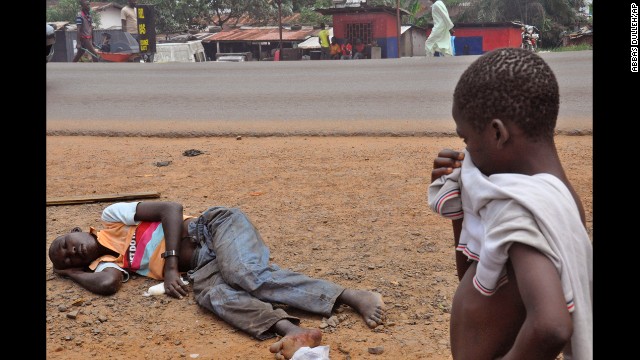 7. Water agencies are learning pools aren't a big factor during drought
8. REGIONS: Lake Tahoe's clarity improves, but fires, invasive species, erosion remain severe threats
9. Planting trees could be a weapon in the battle against smog
10. Brazil's Silva, a lifelong environmentalist, courts big agriculture
11. Cargill sues Syngenta Seed over China shipments
The company said it lost $90 million after corn grown from genetically
modified Syngenta seed was refused by China.
12. Declining Monarch butterflies begin 3,000-mile trek to Mexico, N.J.
legislator's bills plan to welcome them
13. Obama's Mountaintop Coal Mining Legacy Still to Be Determined
14. Scottish kestrel numbers in rapid decline
16. Not One Drop: How Long Will California Survive Life Without Water?
17. Syngenta Stands Firm On Neonicotinoids
Pesticides: Manufacturer seeks to expand uses of thiamethoxam as
pressure against chemical mounts
18. Environmental Issues of the Philippines
1. Camp Lejeune and the U.S. Military's Polluted Legacy
2. Chinese town trades lead poison test results for milk
3. The biggest environmental controversy few have heard of
A proposed mine has divided Alaska and become one of the biggest environmental
decisions facing Obama since Keystone
4. As jellyfish come in waves off Maine coast, questions follow
The early summer invasion appears to be heavier than normal this year, surprising
some and distressing others.
5. North Dakota wrestles with radioactive oilfield waste
Regulators look at raising the limit for radiation amid a rash of illegal dumping.
6. In DFW, Little Traction on Improving Air Quality
7. Groundwater pumping propping up farms in California drought
8. Storms Get Headlines, but Drought Is a Sneaky, Devastating Game-Changer
As California and the American West dry up, a way of life is threatened.
9. What Plastic Baby Bottles and Climate Change Have in Common
10. A Side Effect of Iranian Sanctions: Tehran's Bad Air
1. What's Making These Selma, Alabama Auto Parts Workers So Sick?
2. Molokai Has the Most to Lose, But Least Say in GMO Debate
A November ballot initiative could shut down its biggest employers, but the island's
population is dwarfed by voters elsewhere in Maui County.
3. Berkeley pushes for cancer warning stickers on cell phones
4. Drive to clean up S.F. freeway, construction air pollution
5. Rising mercury levels leave their mark on yellow-billed loons, study says
6. The Soil Pollution Crisis in China:
A Cleanup Presents Daunting Challenge
7. Organic foods are more nutritious, according to review of 343 studies
8. Core Truths: 10 Common GMO Claims Debunked
Genetically modified organisms have become the world's most controversial food. But the science is more clear-cut.
9. Study: Bay phosphorus pollution progress may be overstated
10. Whirlpool Park owners join cancer cluster lawsuit
Owners of former Whirlpool Park join
11. 'This is just sick': Smog building up in eastern Metro Vancouver, Fraser Valley
12. Laine Welch: In Prince William Sound, remote-controlled gliders measure ocean acidification
1. Clear differences between organic and non-organic food, study finds
Research is first to find wide-ranging differences between organic and conventional
fruits, vegetables and cereals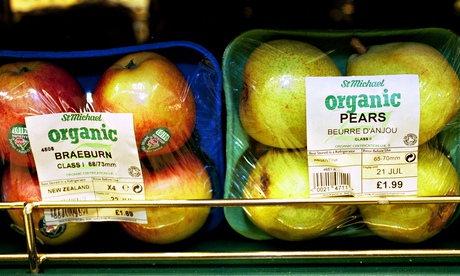 2. Appeals court upholds EPA's mountaintop removal crackdown
3. Why were this company's computers attacked millions of times this year? Algae.
4. China girds for 'war on pollution'
Drive for growth takes precedence over aim of cleaner air, water and soil
5. Dam Projects Ignite a Legal Battle Over Mekong River's Future
Opponents see threats to fish spawning, food supply, and a way of life in Southeast Asia.
6. Ministers admit missing air pollution targets as health chiefs warn of deaths
7. Downturn in shade-grown coffee putting forests, wildlife, people at risk
8. Lopsided lobbying on Keystone Pipeline
9. Huntington Lake summer fun drying up in California drought
10. El Niño Triggers Drought, Food Crisis in Nicaragua
11. Meramec coal power plant, once celebrated, draws cheers with closure announcement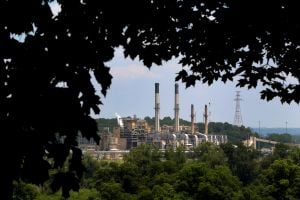 12. Green groups protest transatlantic trade deal
Green activists are protesting a transatlantic trade deal they say could harm
the environment
13. Crumbling Roads in Oil Fields Slow U.S. Energy Boom
The road to U.S. energy security is often unpaved.
14. Coal-reliant Pa. faces election showdown over EPA, natural gas and carbon trading
15. EPA: 'I'm going to get this right,' McCarthy says of muddled water rule
16. Italian risotto rice under threat from cheap Asian imports
Rice paddy fields of Italy's northern plains immortalised in 1949 film "Riso amaro"
(Bitter Rice) suffering from cheap imports from Asia
17. Milwaukee: Basements of abandoned homes would become cisterns, according to plan
18. 'No drill, no spill': Protestors in Skaneateles urge Cuomo to enact statewide fracking ban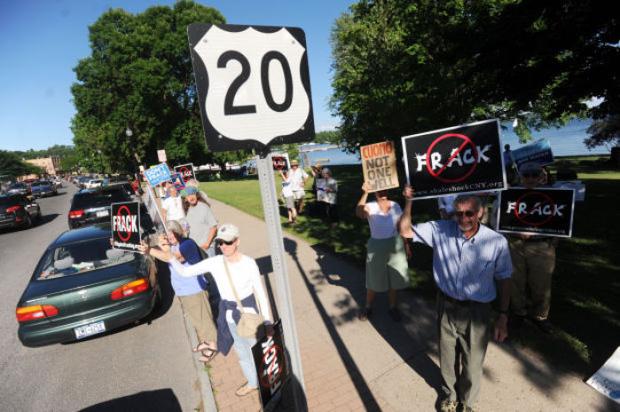 19. CDC closes anthrax and flu labs after accidents. After potentially serious back-to-back laboratory accidents, federal health officials announced Friday that they had temporarily closed the flu and anthrax laboratories at the Centers for Disease Control and Prevention in Atlanta and halted shipments of all infectious agents from the agency's highest-security labs. New York Times