Archives For Children
1. 'To Know Him Was to Hug Him': Billy Frank, Jr.
2. FARC Mistakenly Kidnap Colombian Girl, Rescued by Indigenous Guards
Courtesy correoconfidencial.com
AlejandraCantoni, a 10-year-old Afro-Colombian girl was mistakenly kidnapped in late may by FARC
rebel forces and rescued later in the day by Indigenous Guards and the Afro-Colombian community.
3. Temryss Lane's World Cup: My Trip to 'The Group of Death'
Former professional and Team USA soccer player Temryss Lane (center) traveled to Sao Paulo, Brazil during
FIFA's 2014 World Cup. Lane met four young Cup fans on her way to Natal, Brazil on June 14, 2014.
4. Native History: Privileged 'Oregon Trail' Author Arrives at Fort Laramie
The route of Francis Parkman's sojourns from Westport, Missouri up the Platte River to Fort Laramie
(in today's Wyoming), the Pueblo (now Pueblo, Colorado), Bent's Fort (near present-day La Junta, Colorado), and back.
5. Three Tribes Win Coveted Washington State Environmental Education
Northwest Indian Fisheries Commission
Habitat restoration efforts such as removal of the Elwha Dam, shown here in process on October 8, 2011,
have helped bring back salmon spawning grounds.
6. Stolen women captured hearts O. Guerreiro Sioux leg.avi
7. Hidden America: Children of the Plains
8. 'We Live to Survive': One Week with Lakota (Part 1)
9. 'We Live to Survive': One Week with Lakota (Part 2)
10. Oglala Lakota Nation President VS Nebraska State Police June 17, 2013
1) Punky Brewster – Punky Finds A Home (1)
2) Punky Brewster – Punky Finds A Home (2)
3) Punky Brewster – Parents Night
4) Punky Brewster – Punky Finds A Home (3)
5) Punky Brewster – Punky Gets Her Own Room
6) Punky Brewster – Gone Fishing
On Friday, January 13, 1984 at 7:13pm, I was blessed with the birth of my first born. She was beautiful as could be. I couldn't have done better. The deliver was tough, it was come and go for a while. We both spent months in the hospital, but today, she is an amazing young woman.
One, Super Bowl Sunday, January 28, 1990 at 3:15pm, I was blessed with my second beautiful daughter. I was surprised as I had been told I wouldn't be able to conceive again after the trauma of my first child and the multiple miscarriages. What can I say, god felt differently.
On Thursday, June 3, 1993 at 6:13pm after hours of walking the marble hospital floors trying to evict my two weeks late first son from my womb. He finally decided to grace us with his presence. I do thing I was ever in so much pain. I know right then, that after all that, I was getting my tubes tied as soon as I could. He was a solid 7lbs, 6oz with a head as big and round as it could be, but the smile on his face was unforgettable.
With tubes tied the good lord still saw fit to reward me with a beautiful set of twin daughters on Thursday, March 9, 2000 and my last prize of my 5th beautiful daughter who was born on Saturday, March 30, 2002 at 1:32 pm at which time my tubes were tied for a second time. Remaining grateful for all that I have.
I feel more than blessed to have given birth so many times and given the strength to raise them through all of our trials and tribulations.
I feel even further blessed to have been a part of so many other lives and act as a mother to many other children. Children have always warmed my heart and fill the emptiness that formerly resided in my heart. My heart is now content as all the pieces are In place.
I give my love to my children, to my husband, my family and friends and bless the life that we all have. I wouldn't trade the past 30 years that I've been a mother for anything.
I've enjoyed every play, recital, soccer game, basketball game, trip to the pool, every beach, every vacation, every doctor's appointment, and every time I was needed.
Thank you my children for being such a big part of my happiness.
1. Indian River Lagoon: What went wrong?
2. Monsanto and Maine: A look at Maine's sometimes fractious relationship with the GMO giant
It has evolved to lawsuits, a labeling law and a public now deeply suspicious of or deeply confused about what this giant corporation does.
3. Families packing up and leaving Hong Kong over pollution life expectancy fears
4. Lynchburg, Va., oil train derailment illustrates threat to rivers
By Curtis Tate
Published: Friday, May. 2, 2014 – 4:22 pm
Last Modified: Sunday, May. 4, 2014 – 5:45 am
5. Cartels and organised crime target food in hunt for riches
From adulterated olive oil to counterfeit vodka, the trade in fake food is booming – and for mafia gangs it's less risky than drugs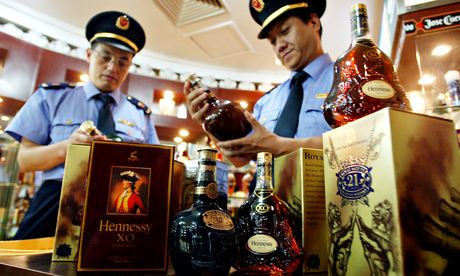 6. In India election battle, Ganges locked in fight to survive
India's holiest river is dying because it has not become a vote bank, say environmentalists
7. Study Reveals Sizable Increase in Diabetes Among Children
8. State hiring beginners for critical refinery-inspector jobs