Archives For Business
1. The Life and Times of Dick Motherfucker
2. Student and Business Owner: Check Out Morsette's Cedar Rose Collection

Lori Morsette: Lori Morsette's jewelry ranges from simple to elegant.
3. Former Office Manager to Sentenced for Embezzling From Tribes
4. Photo: People + Rights = Living Forests, Bringing Attention to Climate Change

Courtesy Amazon Watch/Spectral Q
Hundreds of Indigenous Peoples and their allies used their bodies to create a human banner on Agua Dulce beach in Lima, Peru parallel to the UN COP20 climate summit to demonstrate the importance of guaranteeing territorial rights in addressing climate change.
5. Top Native Athletes to Watch in 2015
6. Arctic Drilling Co. Pleads Guilty to Environmental Crimes
U.S. COAST GUARD PETTY OFFICER 3rd CLASS JONATHAN KLINGENBERG
The Arctic drilling rig Kulluk, stranded off a remote Alaskan island in 2012.
7. Washington Football Fans: 'Go Back to the Reservation'; Hundreds Protest R-Word at FedEx Field
Photo courtesy Gregg Deal
A fan of the Washington football team observes protesters Sunday at FedEx Field in Landover, Maryland.
8. EPA's Coal Ash Rule a Good Start But Falls Short: Environmentalists
JULIE JACOBSON/AP File Photo
The Reid Power Plant, which all but abuts the Moapa Paiute reservation, has been emitting coal ash for decades. It is scheduled to close in 2017.
9. 2014: The Year in Arts and Entertainment, Part II
10. The New York Times Publishes Investigative Report About Fort Berthold Leadership
1. Video: Hoopa Home Chef Cooks Up Cauliflower Pizza
Hoopa Home Chef Meagen Baldy shows us how to make a healthy cauliflower pizza.
2. Sacred Blindness I: Only Half the World is Sacred?
Angkor Wat, the front side of the main complex, photographed in the late afternoon, did not make The Daily Eight's list of top religious destinations, but it should have.
3. Why Not Mandate Mandatory CSC Funding?
4. Keepers of the Earth Fund Awards More Than $220,000 in Grants for Indigenous Communities
Courtesy Seminole Sovereignty Protection Initiative
A grant from First People's Worldwide allowed members of the Seminole Sovereignty Protection Initiative to restore a dilapidated Chickee; creating opportunities for future gatherings in the Muscogee Nation of Oklahoma.
5. Pope Francis's New Year's Resolution: Tackle Climate Change
Pope Francis delivers his "Urbi et Orbi" (to the city and to the world) blessing from the central balcony of St. Peter's Basilica at the Vatican, on Christmas Day.
6. Khloe Kardashian Under Fire After Posting Native American Headdress Photo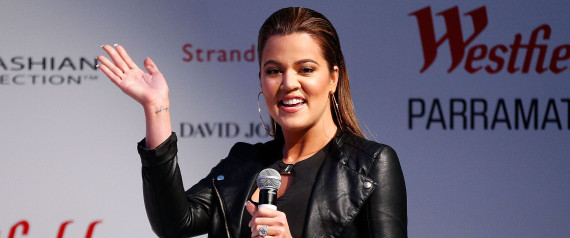 7. Native American Youth: Changing the Narrative (VIDEO)
8. Native Americans in Higher Education Are More Than Just an Asterisk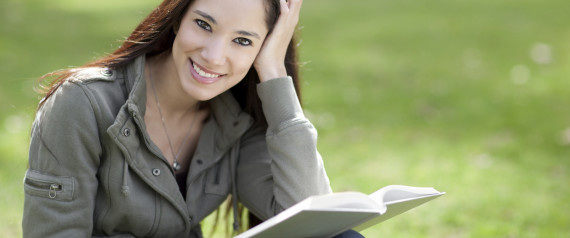 1. I Just Fixed The Redskins Problem! You're Welcome
2. Yes, He's Handsome — But He's Not Your Model. 25 Photos of Natives in European Dress
3. Must See: This 16-Year-Old Singer from Alaska is Amazing
Facebook.com/isingyoudance
Byron Nicholai, Yup'ik, sings and dances for culture and community wellness.
4. Indigenous in Ecuador Struggle to Get Chevron to Pay Up on $9.5 Billion in Damages
5. Gaming Exclusivity Fees Dip for First Time in Oklahoma
6. FCC: 'Redskins' Is Not Profane
7. Are American Indian Nations 'Wards of the Federal Government'?
Arizona Congressman Paul Gosar calls American Indian Nations "Wards of the Federal Government."
Read more at
http://indiancountrytodaymedianetwork.com/2014/12/19/are-american-indian-nations-wards-federal-government-158375
8. Congress Moves to Protect Alaska Native Women
Sen. Mark Begich (D-Alaska) discusses his pending Safe Families and Villages legislation, which was approved.
9. AMERIND Risk, NAIHC to Host 2015 Annual Convention and Tradeshow
1. Native American Navy Veteran Paved Way for Career Field, Honors Heritage
Courtesy Department of Defense /Marvin Lynchard
Retired United States Navy Chief Petty Officer, Linda Old Horn-Purty, a member of the Crow tribe from the Crow Agency, Montana reservation, and the Head Woman Dancer.
2. Waste Not When Others Want: Food Recovery Efforts Are Necessary
Food Recovery Network/Facebook
The Food Recovery Network wonders what you're doing with your leftovers.
3. Sign This: Another Petition to Remove Andrew Jackson from the $20 Bill
Andrew Jackson has appeared on the $20 bill for the last 90 years.
4. 'Playing the White Man's Games': Don Marks Talks About His New Book
5. Navajo Human Rights Commission Assesses Treatment of Navajo Citizens
6. Relief at a Stiff Price I: Marketing to the Male Ego
7. Still Here, in the Big City: Meet the Legacy of the Indian Relocation Act
Photo courtesy Pamela J. Peters.
Kenneth Ramos in 'Legacy of Exiled NDNZ.' Photo courtesy Pamela J. Peters.
8. Greenpeace Apologizes for Wrecking Nazca Lines as Peru Prepares Criminal Charges
Greenpeace wanted to catch the eyes of those in power with this sign. But it caught attention for the wrong reasons, by damaging one of Peru's most famous and precious archaeological sites.
9. Blackhorse: Fake Chiefs, Headdresses and the Tomahawk Chop Must Go
girlsbestphriend.files.wordpress.com
Faux headdresses and the Indian caricature-perpetuating tomahawk chop is common at Cleveland Indians and Florida State Seminole games.
10. Hawaii Native Wins First Heisman Trophy for Oregon Ducks and for Hawaii
Marcus Mariota is the first football player from Hawaii to win the Heisman Trophy.
11. La Push Kush, Lummi Yummy, Apache Gold? When the Rez Smoke Shop Goes to Pot
Images: Wikimedia Commons
Will the stereotypical cigar store Indian soon be known for selling a different kind of buzz?
12. Nez Perce Member Tapped to Oversee CRITFC's Fishery Science Department
Courtesy Columbia River Inter-Tribal Fish Commission
Dr. Zachary L. Penney, a member of the Nez Perce Tribe, has been selected to lead the Fishery Science Department of the Columbia River Inter-Tribal Fish Commission.
1. Politics Playing Out in the NM Environment
2. The Complex Relationships Between Nations States and Indigenous Nations
A Maasai man in the Eastern Serengeti.
3. Vernon Miller: NMAI's Meet Native America Series
Vernon Miller, chairman of the Omaha Tribe, taking part in the Ambassadors Program conducted by Americans for Indian Opportunity. Washington, D.C., September 2010.
4. Geminid Meteor Shower Jazzes Up Holiday Skies
It's that time of year again, already. The Geminids are here to kick off the holiday season in sparkly style.
5. Debra Haaland Announces Bid for NM Party Chair
6. Pascua Yaqui Tribe's Gaming Enterprise Announces New CEO
Lee Allen/ARIZONA FREELANCE
Casino del Sol's Kimberly Van Amburg.
7. Native American Jana Mashonee Christmas Music
8. Native American Christmas