Archives For Brookline Public Schools
By Felina Silver Robinson
I've been a resident in the town of Brookline Massachusetts since the age of 3. I've seen businesses come and business go.  There was such a sense of timelessness when I was young. It was obvious that people cared about spending quality time with family, neighbors and friends. Each main street lined with stores so invitingly enticing you just had to stop in, but making the choice of which one it would be was no easy task. Local Butchers, Fish Markets, Woolworth's, Bakeries, Family Restaurants and Florists are just some of the examples of the potential array of choices. Today, much of the feeling of a carefree atmosphere has slipped away as the feel of commercialism has a slight edge. Nonetheless, Brookline will always be a visually appealing, welcoming community.
But it's clear that business is now a very large part of the towns current makeup. Overpriced parking meters, permit parking and violators of permit parking make it difficult for both residents and visitors alike to enjoy their leisure or business throughout the town. One thing is certain, and that's the fact that Brookline offers a vast number of storefronts to choose from scattered about the town. Many of its corners are quite picturesque. No wonder many parents strive to find homes in the area to raise their young. There are a number of parks placed throughout the town of Brookline that will draw you in. If you need daycare for your child(ren), don't worry, Brookline has you covered. The school system has made great strides through the years facing new challenges each day with the likes of Autism, Attention Deficit Disorder and Post traumatic Stress issues making it that much harder to reach our children in today's classrooms. But if support is what our children need, then that is what they will get. There are  a lot of services throughout the town to connect families to that have a child(ren) in need. Brookline has also become home to many doctors in the Longwood medical area therefore further benefiting the residents of the town. As I finish writing this opinion it feels as though I've written an ad for potential residents of the town of Brookline. If that is what it is, that is what it is.
One last observation would be that it's nice to see a town that takes such pride in its appearance and what it values. The Town of Brookline has embraced all those willing to call the town their home, helping everyone find their own niche. It's hard to imagine Brookline before the 60s when you certainly wouldn't have seen the melting pot that there is here today. As someone with mixed blood including being 1/2 Native American, I can say that I'm proud to live here today accomplishing something that wouldn't have been possible before my birth. Thank you for a place to call home and it's nice to see that it's "business as usual in the small town of Brookline Massachusetts©."
1. Brookline Ranked One of Top 10 Communities in New England
Brookline came in at No. 4 on a list compiled by the real estate service Movoto.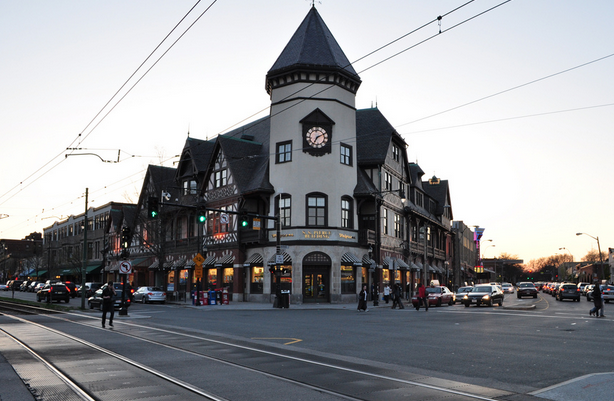 2. Brookline / Coolidge Corner Farmers Market
4. Brookline High School is Ranked as the 16th Best Massachusetts High School
5. Our Amazing Brookline Police Officers Are Always Working Hard Even When They Are Out For Morning Coffee
Brookline Cop Out for Morning Coffee Catches Fugitive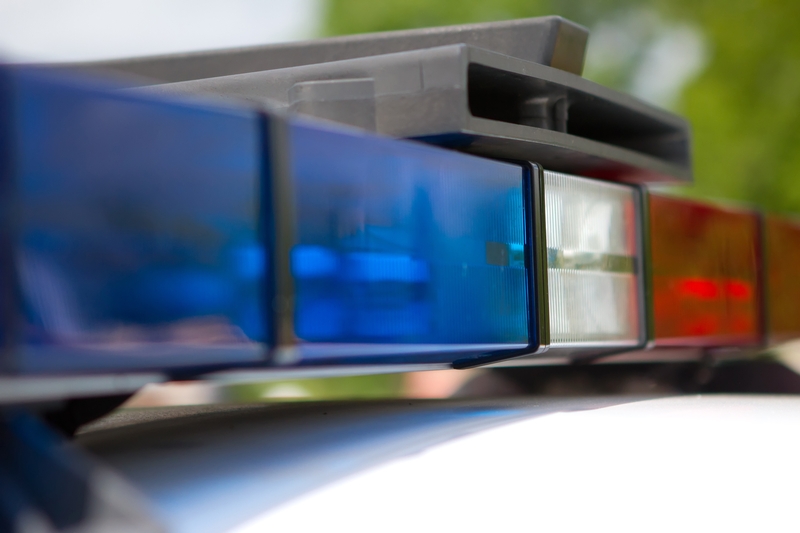 6. Brookline is a cultured community.
Brookline offers you an amazing Brookline Poet Laureate – A Home for Poems
Brookline also offers quite a number of places to visit.  I share with you just a few of the many offerings:
Frederick Law Olmsted National Historic Site
The birthplace of John F. Kennedy
You may also want to check the Brookline Visitors Center
7. Most of our neighbors are warm and inviting
8. We have some of the best church-wide yard sales as well as community-wide yard sales.
9. We have great seasonal events as well as annual celebrations such as: Brookline Day, Annual Messiah Sing, Brookline's First Light.  You can always find something to do.
10. There is a general feeling of safeness and security. Crime happens no matter where you live, but living in a place that keeps you safer and keeps you aware brings a welcome sense of comfort.  Thank you to our Brookline Police and Fire Departments for all that they do!
Wherever you live, you want to feel that there is something to appease as many of your interests as possible.  That's what keeps a community together and wanting to raise their families, or just living their life the way they want to.
I hope you will come and enjoy the taste of Brookline.
Felina Silver Robinson
Carlos Morales accused of assaulting juvenile
BROOKLINE, Mass.
A former Brookline school teacher was charged Wednesday with aggravated statutory rape after authorities say he assaulted a juvenile.
Watch report http://www.wcvb.com/Former-teacher-charged-with-rape-of-juvenile/-/9849586/23446424/-/58sok9z/-/index.html#.Uqm3H40BCSI.twitter
Carlos Morales, 29, of Brookline, was ordered held without bail at his arraignment at Brookline District Court.
The news left parents across town concerned, as Morales had taught at three different schools during a teaching tenure that appears to have ended about a year ago.
"I'm in shock," said Hetal Patel, whose son interacted with Morales while he worked at the Driscoll Extended Day Program. "I didn't know how to react, because my son had been here in this school for two years. I have seen him almost every day for two years here."
Patel told NewsCenter 5 that Morales, who also taught at the Pierce and Devotion schools in Brookline, was very well-liked by students and parents.
"He would say hello, smile, he would joke," she said. "Many parents say that was one of their favorite teachers."
Brookline Public Schools issued a statement Wednesday stressing that Morales is a former teacher, and that the alleged crime took place off of school property.
"[Brookline schools] is currently identifying students who may have had contact with Mr. Morales and is in the process of contacting the families of those students directly," the statement read.
"What do you need to do now?" Patel asked. "What does the school, or what does the Brookline education system do to make sure that things like this don't happen?"
Other parents, like Lee Wetzler, said they'll have another conversation with their children, and suggested the school needs to pay especially close attention to online interactions between students and teachers.
"We've always been very open" about such issues with our children, Wetzler told NewsCenter 5. "They understand. And they're very good at this school about teaching about these type of things — online safety and all these other things that go on."
Morales is due back in court Dec. 18 for a dangerousness hearing.