Archives For Apple
1. Lead Poisoning Nightmare In Nigeria May Be Easing
2. Texas Pollution Worsens as Budget Shrinks for Regulators
3. Why Hawaii Is Ground Zero For The GMO Debate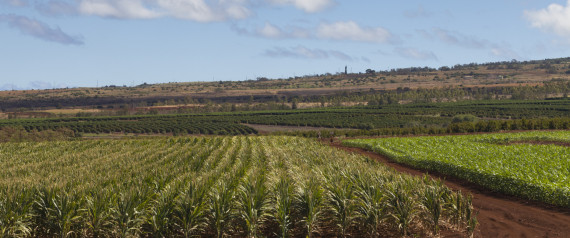 4. Greens push Earth Day agenda
5. Apple's environmental push includes free recycling of company's devices
6. A year after West blast, political support for chemical safety reform isn't certain
Expert explains best fitness-themed apps
BOSTON — Apple may have trademarked the now-iconic phrase "there's an app for that," but the surge of fitness-themed applications for all smartphones are proving that may be true.
Several free apps for iOS and Android devices are on the market, allowing users to help keep New Year's resolutions, whether it be a commitment to working out more to curbing calorie intake, to kicking the habit.
AT&T's Amy McCartney demonstrated a few of the apps with the EyeOpener's Jim Lokay.
Smartphone Apps Can Help You Keep Your Fitness Resolutions:
(All apps are free.)
- Runkeeper: The app is great for new and accomplished runners alike. It allows you to keep track of your runs, personal bests and calories burned. (It's available for both IOS and Android users.)
- Quit for Life: This American Cancer Society app can help those trying to quit smoking. It show you how much money you've saved by not smoking, and explains the health benefits of quitting. (It is available to both IOS andAndroid users.)
- Daily Yoga (All-in-One): This yoga coaching app features more than 45 yoga sessions and more than 300 poses. (It is available for IOS and Android users.)
- Healthy Recipes: This app is for IOS and Android users. It features more than 450,000 recipes that will help you eat healthier.
- My Pregnancy Today: This is a great app for moms-to-be! It answers lots of questions for new moms, including what's safe to do (or eat) during your pregnancy, and even gives you timely information about all the stages of your pregnancy. (Available for both IOS and Android users.)
'Apple Picking' targets Red Line riders, police say
BOSTON —The Massachusetts Bay Transit Authority is warning its riders about a rash of thefts of electronic devices since the beginning of the year.
The thefts, called 'Apple Picking' by authorities, generally target iPhones and other Apple products, police said.
Red Line riders have seen the largest number of thefts – 15 of the 25 reported to transit police since Jan 1.
MBTA riders are being warned to avoid using their smartphones and to conceal the devices and other electronic equipment and, in the case of Apple products, to change the color of their ear buds because "would-be thieves look for the distinctive white ear plugs of Apple."
Most thefts occur near the train doors just as the train enters the station, police said.
Classmates came to Kennebunk Middle School student's aid
KENNEBUNK, Maine —A Maine student was injured Friday morning when the iPhone in her pants' pocket caught fire.
Kennebunk Middle School Principal Jeff Rodman said the 13-year-old girl sat down in a classroom and heard a pop, and smoke began billowing from the back of her pants.
More: Other ways your smartphone can hurt you
Rodman said three of her classmates came to her aid as her pants caught on fire.
One of the students went to get teachers who brought a blanket and an extinguisher to try to put out the fire, according to Rodman.
As they helped the girl get her pants off, the cellphone fell out of her pocket.
The school initiated a hold-in-place for about 20 minutes
Emergency crews arrived and took the girl to Southern Maine Medical Center in Biddeford, where she was treated for first- and second-degree burns.
Rodman sent a letter to parents of students informing them of the situation.
By ERIC PFANNER and BRIAN X. CHEN
News from the technology industry, including start-ups, the Internet, enterprise and gadgets.
On Twitter: @nytimesbits.
On Sunday, Apple and China Mobileannounced a deal to bring the iPhoneto the Chinese carrier, the largest wireless network in the world, on Jan. 17.
An agreement with China Mobilecould, at least initially, give Apple a big lift into the vast Chinese market, analysts say, increasing its worldwide sales.
"China is an extremely important market for Apple and our partnership with China Mobile presents us the opportunity to bring iPhone to the customers of the world's largest network," Timothy D. Cook, Apple's chief executive, said in a statement.
But the company will face many challenges in capturing the Chinese market.
While Apple's smartphones are dominant in the United States and a major player in Europe, the company has struggled to gain much traction in China, where phones using Google's Android operating system dominate for several reasons, particularly price.
In China, some smartphone makers, like Huawei, Coolpad and ZTE, offer Android phones for less than $100, while Apple lists the iPhone 5C at $739, and the 5S at $871. Apple said that it would reveal pricing of the iPhones for China Mobile customers on a later date.
Apple is the No. 5 smartphone player in the country, behind Samsung and the Chinese handset makers Huawei, Lenovo and Yulong.
The slow sales of the iPhone in China are reflected in the overall shrinkage of the company's share of the global smartphone market — to 12.1 percent in the third quarter, down from 14.3 percent in the same period a year ago, according to the market research firm Gartner. Meanwhile, Lenovo, the No. 3 player, which sells the vast majority of its smartphones in China, had 5.1 percent of the global market in the third quarter, from 4.1 percent a year ago. Samsung's global share remained flat at 32.1 percent.
Still, analysts were optimistic that Apple would sell a lot of phones through China Mobile, though they offered wide-ranging estimates for how many more. William V. Power, an analyst for Robert W. Baird, said Apple could sell as many as 30 million more iPhones in 2014, while Toni Sacconaghi, an analyst for Sanford C. Bernstein research, offered a more conservative estimate of 15 million iPhones.
Apple sold about 23 million iPhones in China over the last year, Mr. Sacconaghi said.
Apple has long pursued a deal with China Mobile. The carrier showed signs of warming up to Apple only after it began losing customers to competitors that offered the iPhone. The second- and third-largest carriers in the country, China Unicom and China Telecom, have had longstanding arrangements with Apple, but they are much smaller than China Mobile.
In addition to cost, another reason Android phones have proved so popular in China is that, unlike in the rest of the world, there is a wider variety of mobile applications for Android phones than for iPhones. While the Google Play store is not officially available in China, Android users can turn to dozens of alternative app stores offering licensed and pirated applications.
Analysts expect the vast majority of smartphone growth in China to occur at the lower end of the market, as the phones become more widely available to lower-income consumers in smaller cities and rural areas. Those consumers will presumably be more attracted to the lower-cost Android phones.
Also, in China fewer handsets are subsidized by mobile carriers than in the United States, Europe or Japan. More than two-thirds of Chinese phones are sold unsubsidized by third-party retailers, often over the Internet.
Chinese operators are reluctant to subsidize phones too heavily in a market where many customers are happy with smartphones that cost under $100. Both China Unicom and China Telecom have been cutting back on subsidies.
Apple surprised some analysts in September with its aggressive pricing of the iPhone 5C, which has fewer features and costs less than the 5S, though the two were introduced on the same day. The company had been expected to try to appeal to Chinese customers with the lower price, but the 5C was introduced at a level that remains high in China.
Analysts say Apple may have to cut the price further, or introduce another, less expensive model if it hopes to broaden its appeal in China.
The cost-consciousness of Chinese consumers extends to their choice of mobile networks. Only 176 million China Mobile customers, less than a quarter of the total, subscribe to the company's high-speed wireless data service, using 3G technology.
Apple and China Mobile announced their partnership a few days after China Mobile introduced an upgrade to a newer, faster system — 4G — for parts of its network. The existing 3G subscribers, not the overall customer base, will provide the main target audience for the new phones and services.
The deal with China Mobile has been rumored for a while, and potential customers for the iPhone are already lining up. Among them is Wang Xiaocong, who works in the marketing department of a law firm in Beijing. Ms. Wang, 31, said she had a BlackBerry for work and a Samsung smartphone for personal use, but was looking for something different.
"I am not a big fan of high-tech products," Ms. Wang said. "But I would love to have an iPhone next time, with the 4G network, maybe next year. It looks very fashionable."
Shanshan Wang contributed reporting from Beijing.
Apple has unveiled its new flagship laptop: The Next Generation Macbook Pro. This new Macbook Pro boasts several upgrades of note, including a slimmer profile: at 0.71 inches thick, it is the same thickness as a Macbook Air. Apple CEO Tim Cook claimed that "It's thinner than my finger" and will weigh just 4.5 pounds. The aesthetics of the Next Generation Macbook Pro will remain the same: It will still have the same aluminum unibody case and backlit keyboard. The main differences of note are the internal components and the display.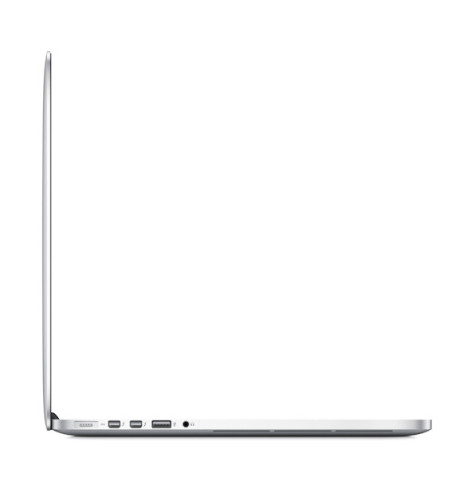 Tim Cook announced that Apple's new laptop will have retina display, meaning that you won't be able to distinguish individual pixels from a typical viewing distance. In hard numbers, that means the screen with have a 2880×1800 resolution with 220 pixels per inch.
The Next Generation Macbook Pro will also carry some standard ports, and a number upgraded ports. It will have two USB ports which will support both 3.0 and 2.0. It will also have two thunderbolt, an HDMI, an SD card reader, and a headphone jack. The new Pro does not include an Ethernet jack or Firewire 800 port, but Apple has introduced two adapters that offer thunderbolt to gigabit Ethernet and thunderbolt to Firewire 800 connections.
So, the standard model will have a 15.4″ retina display, 2.3 GHz i7, 8GB of RAM, 256 GB of flash storage, and a Geforce GT 650M. The final price tag for the Next Generation Macbook Pro? $2199. The higher end model costs $2799.
1) Your 2013 Guide to Holiday Gadgets, Technology
http://www.boston.com/business/technology/2013/11/20/your-guide-holiday-gadgets/zNZFYruTuJgB9iKzCHw9dO/story.html
2) Marissa Mayer hasn't saved Yahoo yet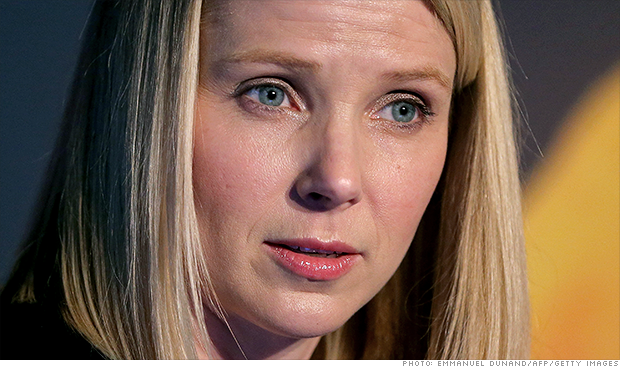 http://money.cnn.com/2013/11/22/technology/yahoo-marissa-mayer/index.html
3) Jury orders Samsung to pay Apple another $290 million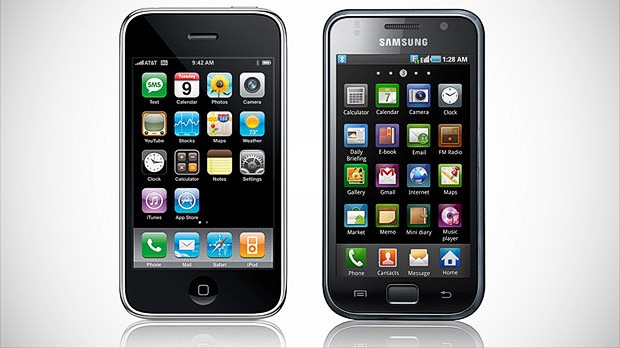 http://money.cnn.com/2013/11/21/technology/mobile/apple-samsung-damages/index.html
4)
Health
1) CDC importing meningitis vaccine to NJ
http://www.boston.com/news/education/2013/11/15/cdc-importing-meningitis-vaccine/4L9gPkWcTp84xEMN3XQRKN/story.html
2) The Dangers of Dining Out With Food Allergies
Science
1) How Typhoon Haiyan Compares to the 2004 Tsunami
http://www.livescience.com/41124-haiyan-tsunami-comparison.html
2) Mount Vinson: Antarctica's Highest Mountain
http://www.livescience.com/41122-mount-vinson-antarcticas-highest-mountain.html
3) Ice, Ice, Bacteria (Not Too Cold)
http://www.livescience.com/41121-ice-ice-bacteria-not-too-cold.html
Technology
1) Tech changes how we do business, but it's still about people
2) PlayStation 4 Launch Dampened by Dearth of Hot Games
http://www.technewsworld.com/story/PlayStation-4-Launch-Dampened-by-Dearth-of-Hot-Games-79441.html
3) Italy Investigates Apple's Hidden Billion
http://www.technewsworld.com/story/Italy-Investigates-Apples-Hidden-Billion-79431.html