Archives For Air Pollution
1. Utah suicides linked to air pollution
2. Civil rights advocates despair after decades of agency inaction
3. BP to stop sending petcoke to Chicago
4. Quebec to approve $1.1-billion cement plant without environmental review
5. Cyclone slams into northeast Australia
6. Keep an eye on your city's pollution in real time
7. Think of Earth, not just your stomach, panel advises
8. Regulators: Treat, release Fukushima water to sea
9. Chemical in plastics may alter boys' genitals before birth
10. Huge Exxon Mobil explosion a reminder of refinery dangers
11. Idaho Cleanup Project sees cleaner groundwater
12. Now cleared for landing at airports: Bees
13. Another state goes after microbeads
14. Federal judge rejects BP bid to lower $13.7 billion oil spill fine
15. Battle rises in Florida Keys over fighting mosquitoes with mosquitoes
16. BP oil spill altered soil microbes on gulf beach
17. Governments dither as Delhi chokes on its own air
18. House panel rejects bill to impose buffer zones for pesticides
19. Toxics from Lake Julian plant too high
20. Miffed at the fracking ban, these New York towns hope Pennsylvania might adopt them
Spotlight Piece: **** 100 Ways to Save Energy at Home**** Saving energy at home is easy. Click on the category links below to learn about time-tested tips and energy-saving choices for reducing your home energy consumption. Make sure to collapse every topic so you can see all the suggestions to "Save Energy at Home"!
3. Many In West Africa May Be Immune to Ebola Virus
4. Chlorine burn to kill brain-eating amoeba continues in St. John Parish
5. Home: Green pest control methods gaining popularity at Beaches
6. PESTICIDES: Syngenta asks EPA to raise tolerance level for 'bee-killing' chemical
7. NC says Duke Energy coal ash dams are high hazard risk
8. In path of pollution, residents react to $26 million cleanup pact
9. Report alleges link between fly ash, health problems at SCI-Fayette
10. Gillibrand seeks federal ban on plastic microbeads in personal care products
11. Q&A: What Federal Ruling Against BP Means for Oil Drilling's Future
A judge's ruling in the 2010 Gulf oil spill could have widespread consequences.
12. Nelson Wolff wants better regulation of flaring in the Eagle Ford
13. Collins pressed to back EPA's proposal for stricter power plant emissions limits
14. EPA chief McCarthy seeks support for 'Clean Power Plan' at R.I. gathering
15. Melting permafrost could worsen water quality in the Rockies
16. Environment: In shadow of oil boom, North Dakota farmers fight contamination
One county's infertile lands offers a test case of the long-term effects of wastewater spills
17. Climate Change Threatens The Newest Prescription For Children: Time Outdoors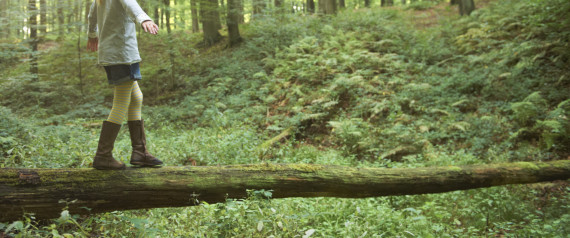 18. Oil Spill Penalty Will Hurt, But Not Cripple, BP
19. Baby foods, cereals and crisps found to contain raised levels of cancer risk chemicals
20. Diesel-Exposure Claims Find a Legal Path
Ruling in Favor of Plaintiff in Workers' Compensation Court Could Spur Similar Cases
21. Polluters are "hijacking our democracy," according to retired military
general who took control of Hurricane Katrina emergency relief efforts in 2005
22. How the USDA's new 'chicken rule' could change what you eat, and how it's inspected
Biggest change in meat inspection in 50 years
23. In Myanmar, China's Scramble for Energy Threatens Livelihoods of Villagers
In western Myanmar a Chinese-backed energy and trading hub is taking shape on a remote island
24. Gene-altered apple tested in Washington state
25. GMO lobbying is a booming business as labeling laws increase
26. EU under pressure to allow GM food imports from US and Canada
Large businesses lobbying intensely to undermine safety regime in new trade deal, campaigners warn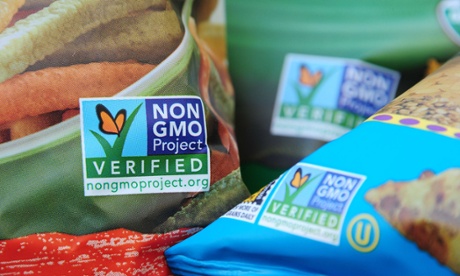 28. If You Read Only One Story On Health And Fracking, Read This One
1. Feather loss hits young Antarctic penguins, putting them at risk in frigid weather
2. Infrastructure cracks as Los Angeles defers repairs.
3. Mining company, allies spent freely to get bill approved
4. Since 1990, billions more have access to clean water
5. Delhi's air pollution levels remain a problem
6. Drinking or fracking? Report finds top shale plays globally are in places with
7. Mountain Forest Changes Threaten Calif. Water Supplies
8. Changing Climate Makes City Stormwater Management Harder, Health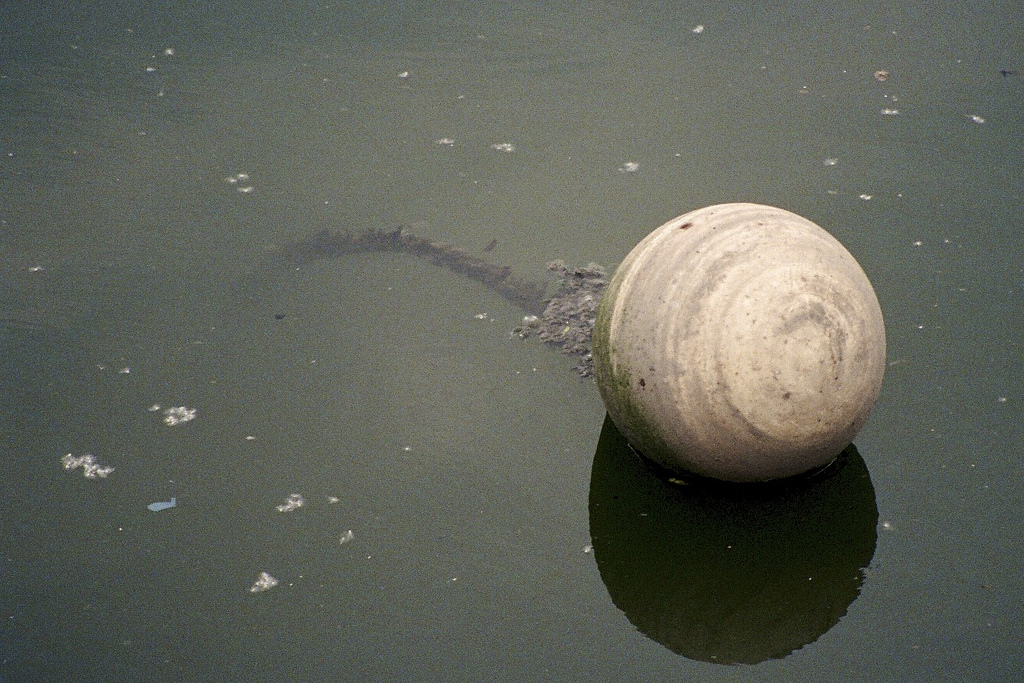 9. Susquehanna Flats show hope for Bay
Dip in pollution and favorable weather sparked rebound of underwater grasses
that have survived catastrophic storms
10. Groups say fly ash near state prison in Fayette County causing health problems
11. Radioactive wild boar roaming the forests of Germany
Tests by the state government of Saxony show that more than one in three wild
boars gave off such high levels of radiation, thought to be a legacy of Chernobyl,
that they were unfit for human consumption
12. Are parabens and phthalates harmful in makeup and lotions?
13. Australia to scrap plan for dumping near Great Barrier Reef: AFR
14. Possible Risks of S.S.R.I. Antidepressants to Newborns
15. Mexico baffled by sudden death of thousands of fish in Lake Cajititlán
Nearly 50 tonnes of popoche chub fish are latest incident of dead fish
removed from lagoon in disastrous year for species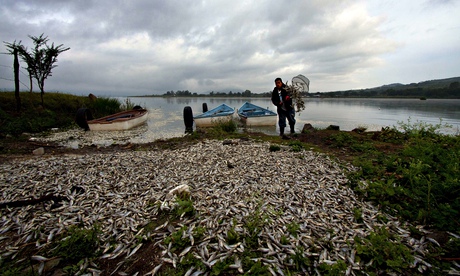 16. Grassy Narrows: Why is Japan still studying the mercury poisoning when
Canadian officials have never admitted to a single case of Minamata disease in
northwestern Ontario
17. Toxic gulls: Quebec's contaminated bird colony offers clues about flame
18. Kenya: mothers and children scratching a living on Eldoret dump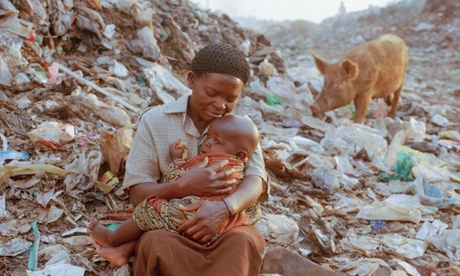 26 different articles about what is going on in today's environmental news, climate change, fracking, pollution, lead poisoning and more.
Continue Reading...
1. Clear differences between organic and non-organic food, study finds
Research is first to find wide-ranging differences between organic and conventional
fruits, vegetables and cereals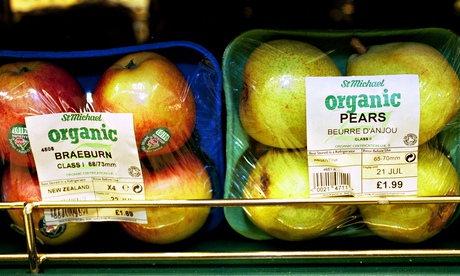 2. Appeals court upholds EPA's mountaintop removal crackdown
3. Why were this company's computers attacked millions of times this year? Algae.
4. China girds for 'war on pollution'
Drive for growth takes precedence over aim of cleaner air, water and soil
5. Dam Projects Ignite a Legal Battle Over Mekong River's Future
Opponents see threats to fish spawning, food supply, and a way of life in Southeast Asia.
6. Ministers admit missing air pollution targets as health chiefs warn of deaths
7. Downturn in shade-grown coffee putting forests, wildlife, people at risk
8. Lopsided lobbying on Keystone Pipeline
9. Huntington Lake summer fun drying up in California drought
10. El Niño Triggers Drought, Food Crisis in Nicaragua
11. Meramec coal power plant, once celebrated, draws cheers with closure announcement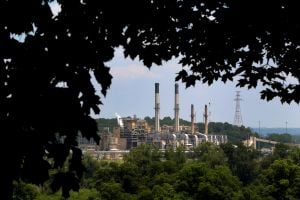 12. Green groups protest transatlantic trade deal
Green activists are protesting a transatlantic trade deal they say could harm
the environment
13. Crumbling Roads in Oil Fields Slow U.S. Energy Boom
The road to U.S. energy security is often unpaved.
14. Coal-reliant Pa. faces election showdown over EPA, natural gas and carbon trading
15. EPA: 'I'm going to get this right,' McCarthy says of muddled water rule
16. Italian risotto rice under threat from cheap Asian imports
Rice paddy fields of Italy's northern plains immortalised in 1949 film "Riso amaro"
(Bitter Rice) suffering from cheap imports from Asia
17. Milwaukee: Basements of abandoned homes would become cisterns, according to plan
18. 'No drill, no spill': Protestors in Skaneateles urge Cuomo to enact statewide fracking ban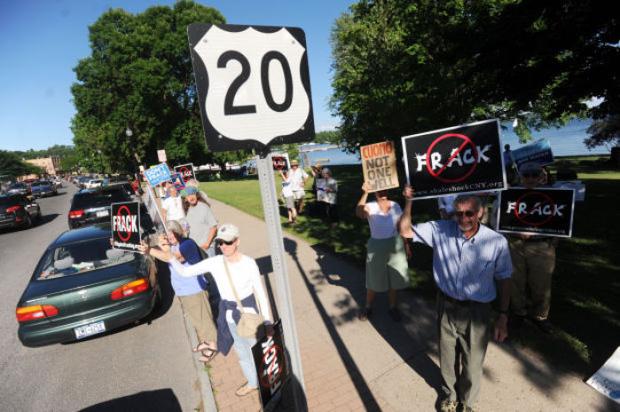 19. CDC closes anthrax and flu labs after accidents. After potentially serious back-to-back laboratory accidents, federal health officials announced Friday that they had temporarily closed the flu and anthrax laboratories at the Centers for Disease Control and Prevention in Atlanta and halted shipments of all infectious agents from the agency's highest-security labs. New York Times
1. 9 things that make air pollution bearable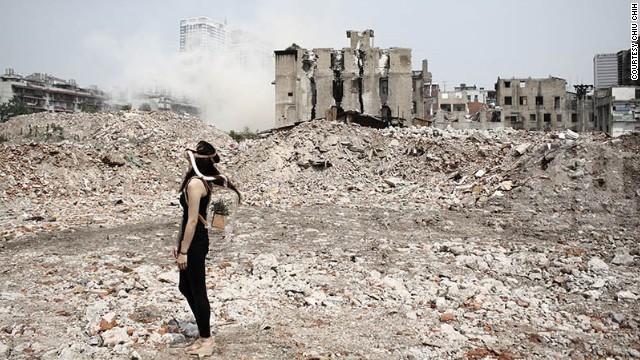 2. Dilemma for Delaware beaches' renowned water quality
  4. Why does Europe hate genetically modified food?
With new European Union rules that now seek to clear up years of internal deadlock
that could, in theory, lead to widespread cultivation of GM foods, is Europe about to
change its mind?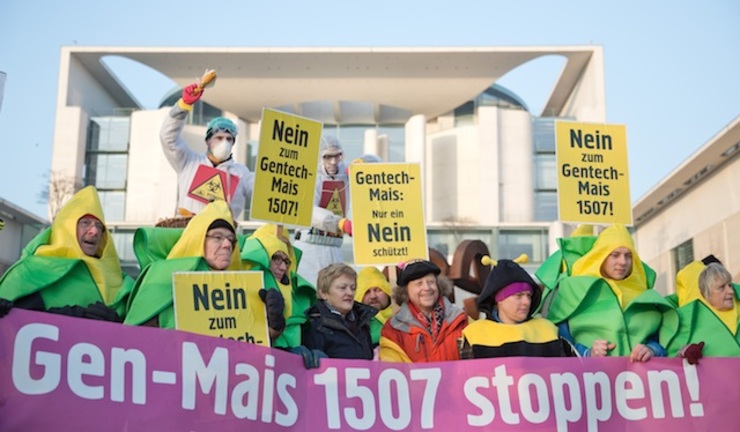 5. Sauget Superfund cleanup draws in nearly 250 companies
6. UK NEWS: Diesel fumes choke Tox-ford Street
7. Great Lakes welcome rising water levels
Great Lakes are rising, and the tourism and shipping industries are celebrating
8. Billionaire Koch brothers are big oil players in Alberta
The ultra-right U.S. Koch brothers, little-known to Canadians, are major players in Alberta's
oil patch, where they control at least 1.1 million acres.
9. Movement targets fossil fuel divestiture
Religious and liberal groups see environment as a 'moral issue'
10. California rice farmers could get pollution credit