Archives For Air Pollution
26 different articles about what is going on in today's environmental news, climate change, fracking, pollution, lead poisoning and more.
Continue Reading...
1. Clear differences between organic and non-organic food, study finds
Research is first to find wide-ranging differences between organic and conventional
fruits, vegetables and cereals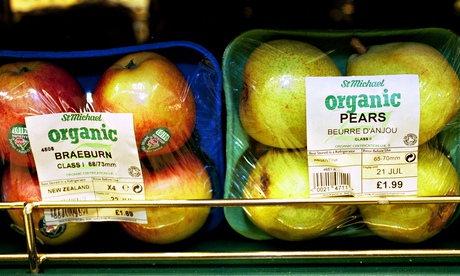 2. Appeals court upholds EPA's mountaintop removal crackdown
3. Why were this company's computers attacked millions of times this year? Algae.
4. China girds for 'war on pollution'
Drive for growth takes precedence over aim of cleaner air, water and soil
5. Dam Projects Ignite a Legal Battle Over Mekong River's Future
Opponents see threats to fish spawning, food supply, and a way of life in Southeast Asia.
6. Ministers admit missing air pollution targets as health chiefs warn of deaths
7. Downturn in shade-grown coffee putting forests, wildlife, people at risk
8. Lopsided lobbying on Keystone Pipeline
9. Huntington Lake summer fun drying up in California drought
10. El Niño Triggers Drought, Food Crisis in Nicaragua
11. Meramec coal power plant, once celebrated, draws cheers with closure announcement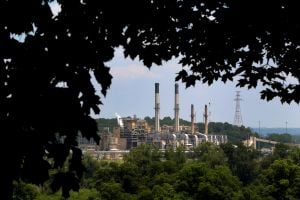 12. Green groups protest transatlantic trade deal
Green activists are protesting a transatlantic trade deal they say could harm
the environment
13. Crumbling Roads in Oil Fields Slow U.S. Energy Boom
The road to U.S. energy security is often unpaved.
14. Coal-reliant Pa. faces election showdown over EPA, natural gas and carbon trading
15. EPA: 'I'm going to get this right,' McCarthy says of muddled water rule
16. Italian risotto rice under threat from cheap Asian imports
Rice paddy fields of Italy's northern plains immortalised in 1949 film "Riso amaro"
(Bitter Rice) suffering from cheap imports from Asia
17. Milwaukee: Basements of abandoned homes would become cisterns, according to plan
18. 'No drill, no spill': Protestors in Skaneateles urge Cuomo to enact statewide fracking ban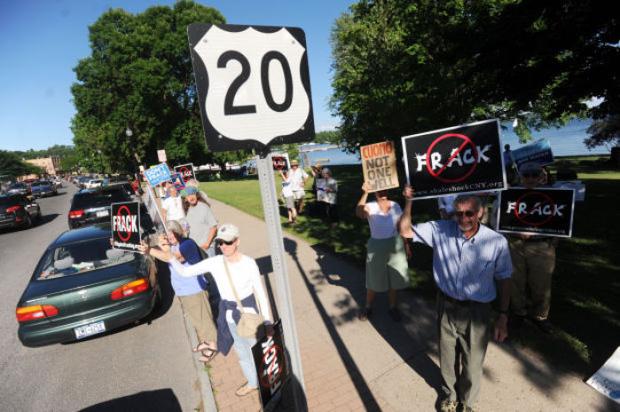 19. CDC closes anthrax and flu labs after accidents. After potentially serious back-to-back laboratory accidents, federal health officials announced Friday that they had temporarily closed the flu and anthrax laboratories at the Centers for Disease Control and Prevention in Atlanta and halted shipments of all infectious agents from the agency's highest-security labs. New York Times
1. 9 things that make air pollution bearable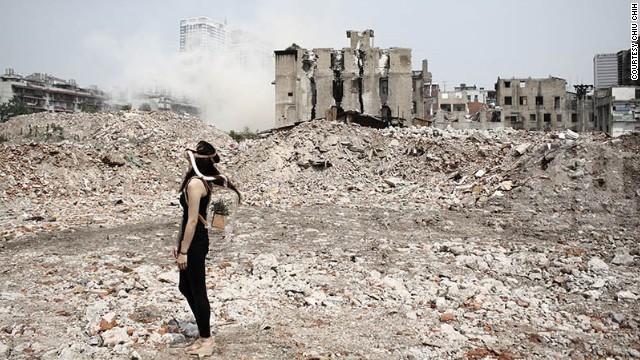 2. Dilemma for Delaware beaches' renowned water quality
  4. Why does Europe hate genetically modified food?
With new European Union rules that now seek to clear up years of internal deadlock
that could, in theory, lead to widespread cultivation of GM foods, is Europe about to
change its mind?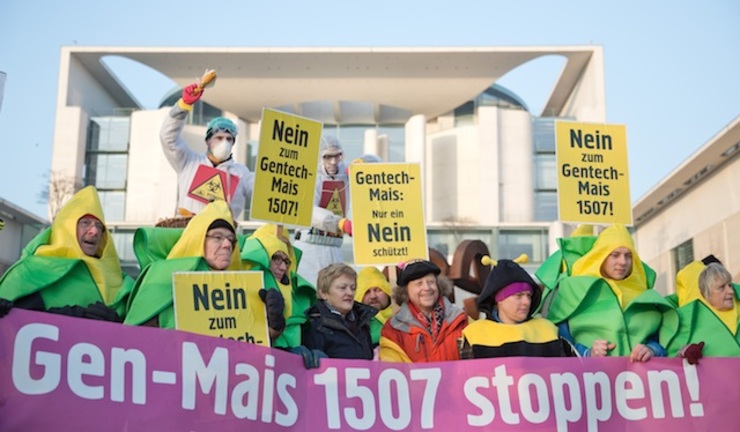 5. Sauget Superfund cleanup draws in nearly 250 companies
6. UK NEWS: Diesel fumes choke Tox-ford Street
7. Great Lakes welcome rising water levels
Great Lakes are rising, and the tourism and shipping industries are celebrating
8. Billionaire Koch brothers are big oil players in Alberta
The ultra-right U.S. Koch brothers, little-known to Canadians, are major players in Alberta's
oil patch, where they control at least 1.1 million acres.
9. Movement targets fossil fuel divestiture
Religious and liberal groups see environment as a 'moral issue'
10. California rice farmers could get pollution credit
1. Ninety-nine percent of the ocean's plastic is missing
On the hunt. The RV Hesperides tows along a net designed to skim the ocean surface, catching floating plastic particles (inset).
2. China's Dirty Pollution Secret: The Boom Poisoned Its Soil and Crops
3. Lead Exposure May Cause Depression And Anxiety In Children
4. Study: BPA Can Activate Breast Cancer Cells
5. New York Towns Can Prohibit Fracking, State's Top Court Rules
6. Fracking study finds new gas wells leak more
.
7. Exercising when air pollution levels are high can do more harm than good
Exercising when air pollution levels are high can end up doing more harm than good, writes Rachel Jacqueline
8. Michigan's arsenic problem is among the worst in the nation. Here's why that matters.
9. The race to stop Las Vegas from running dry
Amid a brutal drought the reservoir that supplies 90 per cent of Las Vegas's water is fast disappearing
and desperate attempts to save Sin City are under way
10. Drakes Bay oyster farm denied Supreme Court hearing
1. Autism risk higher near pesticide-treated fields, study says
2. A year of agonized, unanswered questions
How did a well-trained crew of professional hotshots come to abandon their designated safety zone and walk into a wall of fire?
3. Duke scientists report air pollution controls linked to lower NC death rates
4. Triclosan Under The Microscope
5. A 1,000-pound BP tar mat found on Fort Pickens beach
6. How Rupert Murdoch created the world's newest climate change villain
Australia was once a leader on climate action. Thanks to American conservative powerhouses, that's no longer true
7. New York's Silent But Deadly Fracking Problem
8. Personal Health: Too Hot To Handle
9. There Are 1,401 Uninspected High-Risk Oil and Gas Wells. Here's Where They Are.
The government is failing to conduct key safety inspections on new oil and gas wells on federal and Native American land.
10. Ebola Outbreak 'Tip of the Iceberg,' Experts Say
11. Polio vaccine effort in Syria reaches 1.4 million children as volunteers brave violence
12. Jenny McCarthy e-cigs ads disappear
Seattle's Duwamish has been straightened, dredged and heavily polluted. Can a Superfund cleanup bring it back to life?
15. Man-made chemicals are hidden health hazards
1. New Zealand air gets cleaner
2. Worker Illness After Nanomaterial Exposure Examined in First U.S. Case Study on Issue
3. Public Voices Concerns Over WA Birth Defect Increases
4. Galapagos emergency over stranded cargo ship
  5. Proposed Bill Would Provide Secret Fracking Data To First Responders
6. Buying in
How the oil and gas industry is backing a fracking-friendly election
7. 100 Percent of California Now in Highest Stages of Drought
8. Obama Said to Consider Power-Plant Rule That Tests Law
9. Big Mammals vs. Big Oil: New Pipeline Puts Humpback Whales at Risk
Canada says humpback whales aren't endangered, which allows a proposed oil pipeline to cut across their feeding grounds
10. Aquaponics Revives an Ancient Farming Technique to Feed the World
11. Foul air in heavily fracked Texas county has couple looking for a way out
12. Carnage on China Roads Shows Dark Side of Electric Bikes
13. Proposed EPA rule would reduce refinery flaring, require fence line monitoring of toxic chemicals
1. Developers file $37 million federal suit over Fort Detrick contamination
Say high TCE levels in groundwater have thwarted residential development
2. Evolution in the Age of Mass Extinction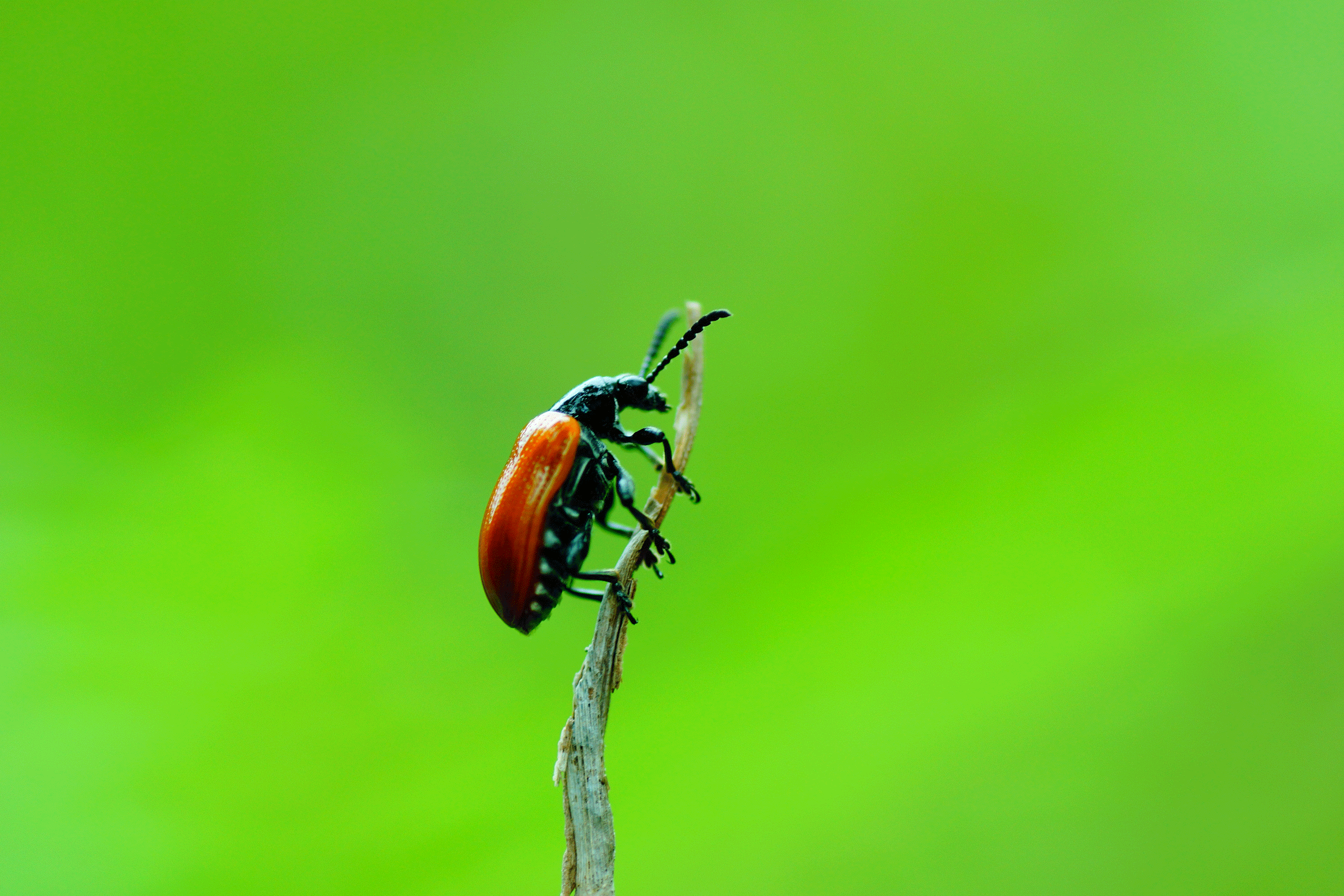 3. China's generation green: waste, food safety, pollution & the China dream.
4. Delhi not alone, 25 other Indian cities have higher air pollution levels than Beijing: WHO
5. Researchers: No Fukushima radiation found in West Coast kelp
6. $20 Million Fight Threatened Over Pig Smell on Farm
7. 'Missing' mud in Hudson River holds climate change clue
8. From Wal-Mart to the White House, Obama talks up expansion of solar power
9. California drought: El Niño probability raised to 78 percent for next winter
10. Billionaire activist Tom Steyer carries a $100 million sledgehammer into the battle over climate change
11. Funeral parlours contaminate drinking water