Archives For Actors
1. Mork and Mindy Season 1 Episode 1 Pilot
2. Mork and Mindy Season 1 & 2
Robin Williams and Pam Dawber will keep you laughing for hours. They were a magnetically, charming, loveable couple. I enjoyed every episode and would watch them over and over. I hope you enjoy them as much as I did. Felina Silver Robinson
1. Youngest Miss Native American USA Promotes Arthritis Awareness
April Yazza, Miss Native American USA, wants to promote awareness of
arthritis and joint care for Native women.
2. Keith Harper on Indigenous Rights, Redskins and the Israel/Hamas Conflict
Courtesy U.S. Mission to the United Nations in Geneva
Keith Harper, Cherokee Nation, U.S. ambassador to the United Nations Human
Rights Council.
3. Indian National Finals Rodeo Championships Bringing Families Together
Pictured Left to Right: Past Indian National Finals Rodeo World Champions,
Karl Dennison, Devyn Dennison, Kassidy Dennison, Charlene Jackson,
Carole Jackson Holyan, Ed Holyan
4. Traveling Grocery: On the Road Again
Intertribal Agriculture Council
The Mobile Farmers Market on the 101 Pacific Coast Highway
5. Dinesh D'Souza's Buffoonery
6. Keystone XL Carbon Emissions Could Run Four Times Higher Than
7. Cherokee Nation Helps Fund Study for Safer Drinking Water
Mayor of Welch Winston McKeon, Cherokee Nation Deputy Chief S. Joe
Crittenden and Tribal Councilor Victoria Vazquez sign an agreement to help
fund a pilot study of the town's drinking water. In support of the agreement are,
from left in back, Chief of Staff Chuck Hoskin Sr., town of Welch clerk Kenni
Morton, Welch City Councilor Tracy Lewis, Cherokee community organization
in Welch board member Doddie Keith, Welch City Councilor John Dorsey, Craig
County Commissioner Hugh Gordon and Secretary of State Chuck Hoskin
8. San Francisco Peaks to Get 20 More Years of Sewage Snow
9. Auditing Tribal Sovereignty
10. Jacoby Ellsbury Is Helping the Yankees Make Big Plays
11. Native Heritage Night and Shoni Schimmel Draw Huge Crowd to Phoenix
Megan LaRose, 16, Navajo, seated with family members, shows off her beaded
medallion signed by Shoni Schimmel.
13. Colville Reservation Fire of Nearly 20,000 Acres Prompts Evacuations
Washington Interagency Incident Management Team #4
Flames on Central Peak, one of several wildfires making up the Devil's Elbow
Complex.
14. Cherokee Nation Spurs Growth in Ochelata
Cherokee Nation Secretary of State Chuck Hoskin Jr., Principal Chief Bill John
Baker, Tribal Councilor Dick Lay and Ochelata Mayor Sydney Barnes stand in
front of the new $9 million Cooweescoowee Health Center being built in Ochelata.
15. Washington Times Partners With Redskins and Dan Snyder
16. Portraits of Change: Oklahoma Indians 1920-1970 [12 Images]
© 2014 Estate of Horace Poolaw
Gus Palmer (Kiowa, at left), side gunner, and Horace Poolaw (Kiowa), aerial
photographer, in front of a B-17 Flying Fortress. MacDill Field, Tampa,
Florida, ca. 1944. © 2014 Estate of Horace Poolaw
17. Indian Country Remembers Robin Williams: Thanks for the Medicine
18. 5th Native American Music Awards
In Actors, Arts & Entertainment, Business, Celebrities, Death, Environment, Health & Wellness, Music, Native Americans, Opinions, Politics, Robin Williams, sports, Student Spotlight, Suicide
5th Native American Music Awards, Arts & Entertainment, Business, Celebrities, Deaths, environment, Health & Wellness, Music, Native Americans, Notable Deaths, Opinions, politics, Robin Williams, sports, Student Spotlight

My Poem of the Day
(08/11/14)
A Final Goodbye
My depression held me prisoner
Alcohol soothed the pain
Alcohol became a problem
Those I love were more important
So drinking was forgotten
But depression still lingered about
Work kept me busy
I was definitely a lucky man
Still something was missing
I tried hard to push it out
But sometimes
No matter what you do
There are somethings that just never get worked out
So I chose my way out
I know I'll leave you crying
I know you will be disappointed
But my pain was just too unbearable and I just wanted out
I chose to meet my maker
I'm sorry to leave you behind
But if I'm lucky
Someday we'll meet again
And maybe just maybe
You'll find a way to forgive me
Until then
I'll spend my time healing
And begin to feel better
about who and what I am
Goodbye my love
Until we meet again
---
A Final Goodbye©
This Poem is Dedicated to the memory of Robin Williams
A Man that I will forever look up to. May he now find the happiness that was missing.
In Actors, Celebrities, Comedy, comedy, Death, Entertainment, Life and Death, Life Experiences, life lessons, Movies, My Poem of the Day, Poetry, Robin Williams, Suicide
Actor, Celebrity, Comedian, death, experience, lessons, Life, Life and Death, My Poem of the Day, Notable Deaths, Poetry, Robin Williams

1. Robin Williams – Live At The Met – Alcohol/Marijuana
2. Robin Williams – Weapons Of Self Destruction
3. The Survivors
4. Bicentennial Man
5. Good Morning Vietnam
6. BREAKING NEWS: Actor Robin Williams Found Dead In His Home; Suicide Suspected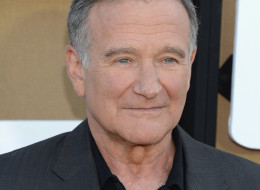 R.I.P. – You were a big part of my life growing up.  We even shared the same
name until I legally changed mine so I could have my identity separate
from yours. You were a truly amazing person both inside and out. I will miss
Your presence in every way. I hope you can now find the happiness you were
searching for, if only there could have been another way. Good-bye old friend.
Felina Silver Robinson
In Actors, Celebrities, Entertainment, Movies, Music, TV
"Curb Your Enthusiasm", Anna Paquin, Biggest Breadwinner, Celebrities, Cheryl Hines, Eminem, Entertainment News, Givenchy designer Riccardo Tisci, gravity, GSN, Jason Merritt, Jennifer Aniston, Jennifer Lawrence, Justin Bieber, Kanye West, Kate Moss, Kings of Leon, Larry David, Larry King Now, Malia Obama, Naomi Campbell, Orlando Bloom, Outkast, Rebecca Romijn, Robert F. Kennedy, Robert Kennedy Jr, Sandra Bullock, Skin Wars, Sports Illustrated Model, the queen of Ink TV shows, True Blood co-star Stephen Moyer, Victor Chavez, Von D, X-Men

Singer Toni Braxton
In Actors, Celebrities, Entertainment, Health, Singing
Alec Baldwin - Actor, Bipolar II Disorder, Catherine Zeta Jones - Actress, Celebrities, Cher - Singer/Actress, chronic lyme disease, Diabetes/Type 2, epilepsy, Fibromyalgia, Health, illnesses, Jack Osborne - Son of Ozzy Osborne, Lil Wayne - rapper, Lupas and APS, Morgan Freeman, Myalgic encephalomyelitis (ME)/chronic fatigue syndrome (CFS), myelodysplastic syndrome - are blood disorder, Prince - eccentric singer, relapsing-remitting multiple sclerosis, Robin Roberts - GMA Anchor, Seizures, Tom Hanks - Actor, Toni Braxton - Singer

1. Daughter of late 'Crocodile Hunter' star Steve Irwin says grief 'never goes away'
2. Adele's toddler son awarded damages in lawsuit over paparazzi photos
3. Work it! 'The Rock' and Jimmy Fallon show off their retro exercise videos
4. Comic Books Happy Batman Day! 5 reasons we still love him after 75 years
Report: Zoe Saldana pregnant with her first child
6. 'Glee' star Naya Rivera marries actor Ryan Dorsey
7. Billy Joel tapped to receive Gershwin Prize
8. Tune in! See 'Fifty Shades of Grey' trailer exclusively on TODAY Thursday
9. Robin Wright: 'It was amazing' hanging with spies
10. Kate Hudson goes on the air, and more Celeb Sightings
11. 'The Voice' is on fire: Alicia Keys to coach Team Pharrell
12. Free Bates … again? 'Downton Abbey' stars offer 5 hints for season 5
In Celebrities, Entertainment, Singing, Musicals, Actors, Movies, TV, Sci-Fi, Action/Suspense, Reality Shows, Reality TV Shows, comedy, Drama
TV, Movies, Celebrities, Actors, The Voice, Billy Joel, Glee, comic books, Adele's toddler son awarded damages, Paparazzi photos, Steve Irwin, 'Crocodile Hunter', Bindi Irwin, Reality TV, Downton Abbey, Alicia Keys to coach Team Pharrell, Kate Hudson, Robin Wright, A Most Wanted Man, House of Cards, Fifty Shades of Grey, Savannah Guthrie, Jamie Dornan, Dakota Johnson, Gershwin Prize, Naya Rivera marries actor Ryan Dorsey, Naya wore a Monique Lhuillier gown, Zoe Saldana and husband Marco Perego expecting a baby, Guardians of the Galaxy, Rosemary's Baby, Batman Turns 75, The Rock & Jimmy Fallon & their retro exercise videos